The Randall Scott Gallery
June 23rd—July 28th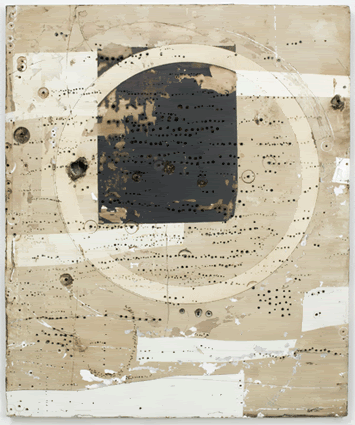 Hiroyuki Hamada's 2-D and 3-dimensional work is about communicating, the construction of a language in line, form, color, materials and alteration, sometimes savage, sometimes methodical. It's a language written over years of doubt, elation, self-abuse, clarity, misunderstanding and happiness.
As a teenager, Hamada was displaced from his suburban Chiba, Japan roots to West Virginia, where his Father worked in the steel industry. He went from being an ordinary, bored kid in a majority to being the minority Asian guy, with little English skills in a remote part of the US. Teenage rebellion and introspection led him to, creating art. He sought refuge in the exploration of imagery. He found communication in line, tone and shape, turning frustration, anger, confusion and desperation into the abstract.
Hamada graduated from the University of Maryland MFA program in 1995 and set off to New York to take a studio. Over the years, he experimented with materials that took him off a 2-dimensional canvas to create the sculptural, 3-dimensional paintings he produces today. Like struggling to find the perfect word, Hamada was constructing painted sentences/objects with layer upon layer of misunderstanding, eventually finding cohesion and a unique voice. His materials, burlap, plaster, oil, enamels, solvents, wax, wood, resin, tar and staples became about finding the solution to what his mind and his eyes were seeing. A process that may take 2-3 years to complete, Hamada carefully explores the surface and how he manipulates it through the drilling of holes and the etching of what could be hundreds of circles.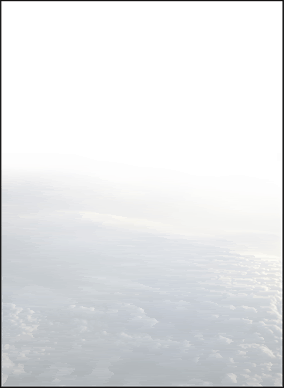 Elena Volkova in the Project Space
Elena Volkova Born and raised in Kiev, Ukraine, Volkova's photographs lie in-between the tensions of nothing and something and its manifestations in everyday reality. The notion of the "Void", an endless white expanse, relays a mysterious allure, a seemingly pure "beyond" where uncertainty conflicts with serenity and peace for belief. Volkova lives in Baltimore and is completing her MFA at MICA in July.
Opening Reception Saturday, June 23rd 6pm-9pm