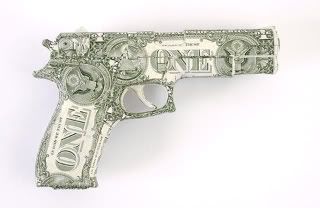 Justine Smith's 'Absolute Power'
If you are like me, you got little to no advice on this issue in your arts education. As an undergraduate, I was advised that grad school was the answer, and in grad school, the emphasis was only on the work. My teachers were doing the best that they could, but there was no one there talking candidly about how to become a professional artist or the business side of being an artist.
Most schools take a purist approach: the work is the answer. If the work is good, then the artist will be a success. If the artist is successfull, it is because the work is good. One some level, I agree. But there's still a gap.
Many art professors are professionally represented artists, but are reluctant to disclose how it 'happened.' Maybe the answer is too complicated for them to approach, the result of a long convoluted road of exhibits and shows. However, there are other possible reasons that this issue isn't talked about — maybe there's little rhyme or reason to it, or maybe it's an odd combination of luck AND good work AND good timing? And, honestly, how do you explain to a student paying 40 g's a year that LUCK plays a part in their success? It seems best to limit this conversation to a gauzy film of 'oh it'll work out' and a reassuring pat on the back. With this kind of advice, the garbage cans of Chelsea overflow with the slides of hopeful new MFA grads. How many artists out there have sent their slides (or jpegs) to a gallery and never heard back? Probably every single artist out there. Obviously, this approach isn't working.
I recently attended a lecture at MICA by Jessica Stockholder, a successful and 'famous' artist, and also Dean of the Yale Graduate Sculpture program. At the end of the hour lecture, those who were still awake were invited to ask her questions. Someone asked her about the Yale graduate program – what they looked for in their selections, and also what Yale was doing to promote the careers of their graduates. Stockholder replied that part of being a successful artist was figuring out a way to make your own work 'viable' in the art market – and that this process required as much creativity and skill as making art work. So, in essence, I think her answer to the question of, what does Yale do to grow its grads careers? is nothing. I have a hard time believing this, but maybe it's the truth.
I think a lot of schools are trying to change the void of information on the subject of art and 'professionalism,' lately, because lots of students are asking for it. If you take yourself seriously, it is important to acknowledge the business aspect of being a successful artist and to study not just the work of artists we respect, but their careers as well. In the class I teach for MICA's summer graduate students, I attempt to illuminate their options and possibilities and to help them get the ball rolling towards whatever kind of professional career they desire. One approach I take is case study – bring in dealers, curators, and professional artists – to answer questions honestly and practically. The other thing I try to do is to provide information (or sources of information) on exhibits and calls for entry for artists – at least you can send your slides to the places that are asking for them and have them returned to you in envelopes addressed in your own handwriting.
But there's something that is missing, still. Any attempt to demistify the forces behind the full-color, full-page ads in Art in America is incomplete without an acknowledgement that the art market, like the real estate market, is flawed. There's no guarantee of success for anyone and markets, unlike individuals, make decisions based on a mob mentality. I think that artists who want to be successfull in their lifetimes need to educate themselves more about business and the market – not in order to conform to it – but in order to survive it. Without an understanding of basic business, taxes, supply and demand, inflation, and interest rates, artists are often taken advantage of because of their idealistic tendencies.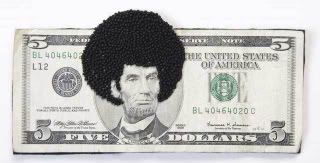 I would like to encourage artists 'out there' in the world to send me some examples of your success stories, questions, and failures. I think we learn more from our failures than successes anyway. Please send them to my personal email address or to bmoreart@gmail.com. Thanks in advance!
– Cara Ober