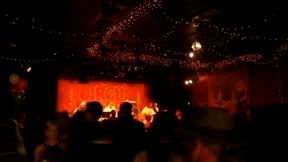 Greatest Show on Earth? Well, they did do a nice job decorating. No pink walls this year!

Jed Dodds, Director at CA and yes – that is his REAL mustache!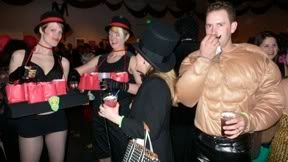 Popcorn ladies and strong man, with ringmaster Amy Raehse moving too quickly to catch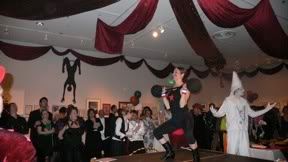 Erin Cluley, strong woman

even stronger …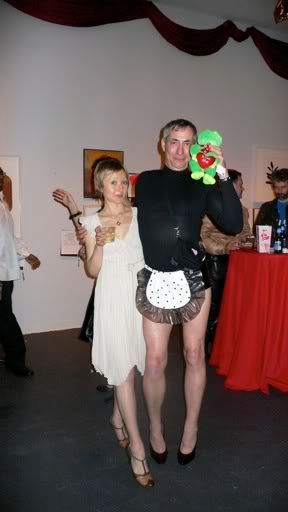 sexy leg contest?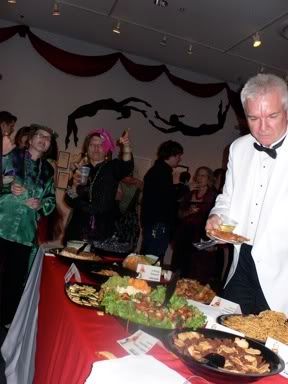 Don't ever let the advertisement for 'heavy hors d'oeuvres' fool ya. Art shows should just have booze, not food!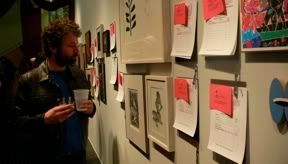 Final Bids, anyone? I wanted that Jo Smail piece badly, but couldn't cough up the cash. It went for 2300 bucks!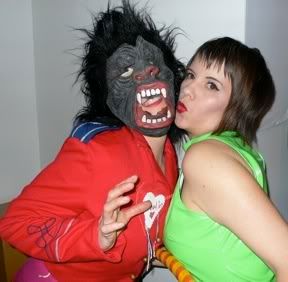 Guerilla Girls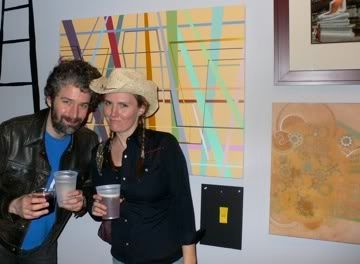 Tim Horjus' painting … we liked it! Another large piece I could not afford…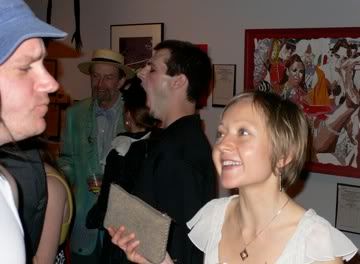 Unknown Carney and Melissa Dickensen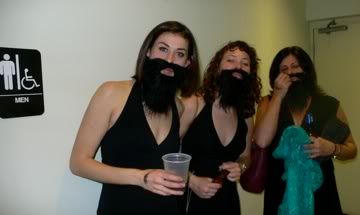 I heart Bearded Ladies …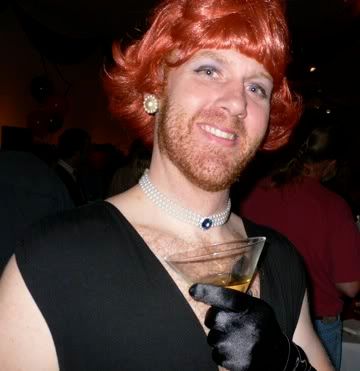 and more bearded ladies …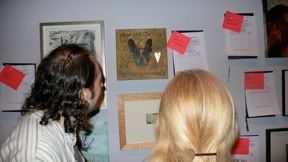 Final Bids on Artwork??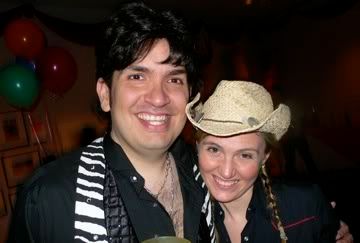 Siegfried? or Roy?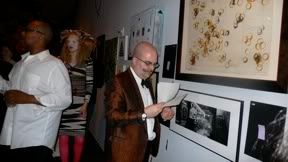 Final, final bids. I bought art again. Am going to be poor.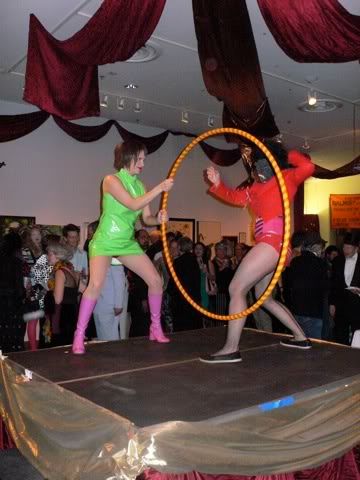 Guerilla Girls perform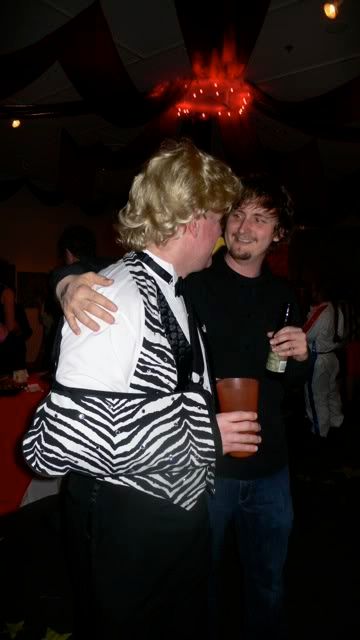 Siegfried or Roy? with Tim Horjus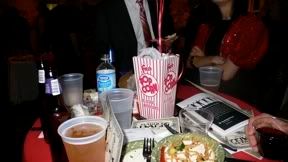 End of the night …