The internet was WILD this week! Highlights: One day we are going to have purple skin, one perfect television season can be enough, nostalgia is myopic, Luke Perry died, sometimes we don't wish people to die just for them to have died, R. Kelly did it, Michael Jackson did it, men are scum, we don't always know how to eat food, and arts journalism is changing.
1. Dazed Digital: Is Our Skin Just Another Digital Interface?


To answer your question: YES! Our skin is another digital interface. If you spend most of your time on a smartphone or other touchscreen devices, your skin is the main way you interact with technology.
Skin has always acted as a mediator between us and the outside world. Skin is linked to beauty and has "historically, been subject to the genetic lottery – undesigned, unchangeable, yet undeniably (and devastatingly) critical to our social existence." As our world becomes more subsumed with digital culture there are more and more ways to manipulate apps, and thus ourselves. This is, and has been happening for a while as evidenced by a rise in people taking edited selfies as reference photos for plastic surgery.
Soon, we might not need plastic surgery to look like our ideal selves. With the proliferation of digital avatars and the increased ability to render more and more detail forms, technology will allow "us to graphically alter our skin and flesh in any way imaginable, from the 'real' (gender flexibility, changes in body proportions, re-shaping of facial features etc) to the 'surreal' (an eye in the centre of the forehead, human skin as fish scales, additional limbs etc)" having a huge impact our standards of beauty. "However, the true potential of such technology is not necessarily only in the ability to simulate real life, but in our ability to supersede real-life. To develop an existence beyond reality, beyond biology and beyond the social boundaries of our physical existence." With all of these possibilities of a disembodied life, the question becomes "if our curated digital-selves become paramount to our existence, will our physical-selves ever be able to catch up?"
This is a short, but very trippy article.
2. BuzzFeed: I Wish More TV Shows Ran For Just One Season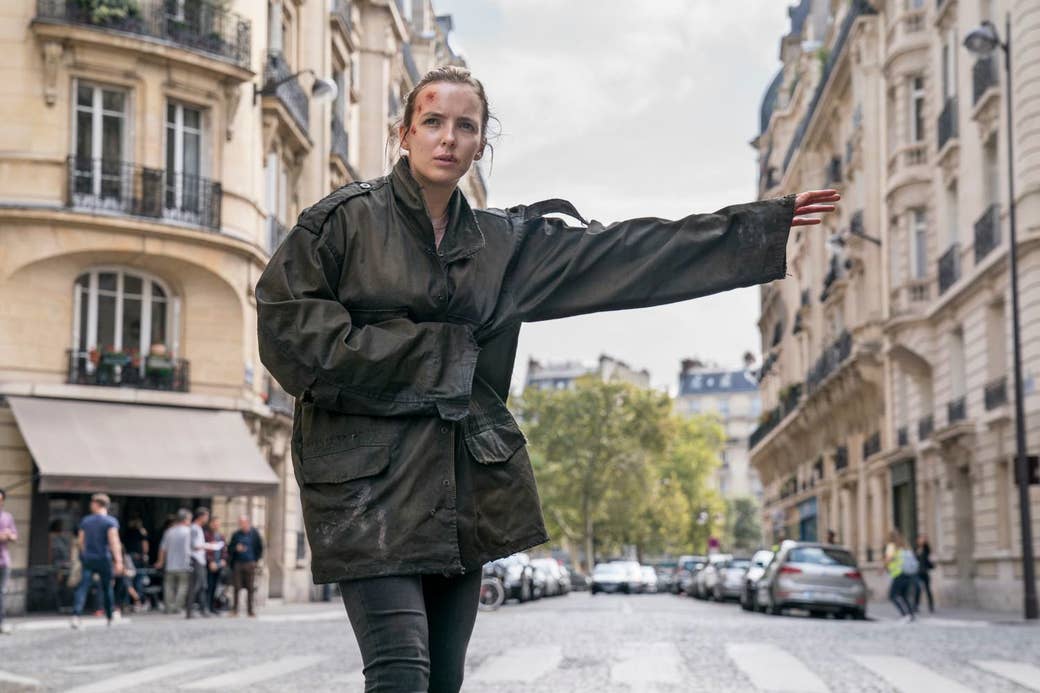 Big Little Lies is coming out with a second season this summer and I'm very nervous and very excited for the show. If you haven't watched it, what the show is about doesn't really matter. What matters is that it was based on a book, and had seven stunning, well-written episodes that came to a tragic but beautiful conclusion that made sense for the characters. There isn't more source material for the second season, and I'm worried that it might taint the perfect that was season one.
One of my other favorite shows, Grey's Anatomy, is the perfect example of a show that probably should have been canceled a long time ago but instead is the gift that keeps on giving. Due to "the way television works, especially in the US, when something becomes a hit, much less a full-fledged phenom, there's inevitably going to as much more of it as the people making it are willing to sign up for." While this can be great for the network and tv binging, it often leads to many MANY plotholes, weak character development, and unsatisfactory conclusions. "Sometimes you just need less of a thing you love."
3. Longreads: The Problem with Nostalgia


Remorse has always been my favorite emotion, with nostalgia a close second. I love both emotions because they center around reflection. As life keeps changing at an accelerated rate, the need for  reflection becomes even greater. But we aren't always good at reflection, and "one familiar nostalgia exercise happens when people — whether they were alive back then or not — lazily compare the best of the past with the worst of the present." When this happens, "the past will always win. Comments like "Gotti is no Casablanca"; "Donald Trump can't compare to JFK"; and "Tweets aren't as literate as books" are useless because they reduce contrasting eras to false equivalencies that hold no weight whatsoever."
Nostalgia often longs for a place that isn't real. The past had very real, very negative consequences for many groups of people (for starters just think of racism, sexism, and homophobia). Nostalgia isn't everything, and technology has done a great many things. "Seeing the past through rose colored glasses is an increasingly myopic process, especially as technology makes giant strides forward and former modes of communication resound with an astounding obsolescence."
4. CNN: Why Luke Perry's death stops us short
I was too young to watch Beverly Hills, 90210 growing up, but I remember hearing about it and recognize its cultural impact. I didn't know who Luke Perry was until he was on Riverdale (a show I also follow, but don't watch).
On Monday Luke Perry, one of the stars of the show, died of a stroke at the age of 52. Perry was "not much older than those fans who watched his '90s breakout show, Beverly Hills, 90210, in their teens and early 20s." Although known for this bad-boy character Dylan McKay, "Perry didn't die from driving too fast or overdosing on drugs or living too hard. He just — died, as so many humans do, from a seemingly indiscriminate failure of the body." Perry is unique in that he is a cross-generational star, "the rare teenage heartthrob who turned into a middle-aged fox." For Perry's fans of 90210, his death "offers unique moments for sincere reflection on our [their] choices and [their] own paths."
5. Pithead Chapel: The Widows Club


I constantly hypothetically kill my parents. I walk through my childhood home on holidays pointing out things that I want after they die, and giving others to my sister, who has also started playing my game—as I have come to think of it. My sister and I make plans about splitting responsibility for the family cabin, and discuss if we would keep or sell other real estate investments. In my scenarios of my parents' deaths, they almost always die together. I don't usually consider how it happens, but that they die at the same time seems important to me. My parents are starting to get tired of my game, especially as they get older.  
The members of The Widows Club are not widows per se. Their husbands haven't done anything wrong, just things that are inconvenient and annoying. They "do not wish [their] spouses to die. [They] wish them to have died. [They] want to grieve nobly, and then, when it would be fitting, move on."
6. CBS News: The Gayle King Interview with R. Kelly


I have nothing to say about this except what we all already know: R. Kelly did it. And if he didn't do the stuff he is being accused of (which I think he did), then he did other things.
7. New York Times: Michael Jackson Cast a Spell. 'Leaving Neverland' Breaks It.


I watched Leaving Neverland, Dan Reed's new documentary on Michael Jackson, this week. The four-hour documentary, presented in two parts, is HARD to watch. It is explicit in its descriptions of abuse, and while it is about Michael Jackson, more than anything, it focuses on the grooming process that often takes place with childhood sexual assault.
If you were a fan of Jackson growing up, there comes a point where you can no longer suspend your disbelief about the accusations. Jackson "lived in defiance of physics and race and gender, and we just kind of lived with that. We ate it up. Just the odyssey of his nose from bulb to nub seemed somehow like a people's journey. For so long, so much about Michael Jackson won our awe, our pity, our bewilderment, our identification, our belief that he was a metaphor, an allegory, a beacon, a caveat — for, of, about America. You need to do a lot of looking at him to feel this way. You also need to do a lot of looking the other way."
The question then becomes, if you believe the allegations (which I do), then what becomes of Jackson's music? "Michael Jackson's music isn't a meal. It's more elemental than that. It's the salt, pepper, olive oil and butter. His music is how you start. And the music made from that — that music is everywhere, too. Where would the cancellation begin?"
8. Vanity Fair: "Men Are Scum": Inside Facebook's War on Hate Speech


Hate speech is a problem everywhere. Online communities seem to have a particular problem with hate speech as people are often disembodied from their voices giving a form of protection to their physical bodies. For a platform with 2 billion users like Facebook, it ostensibly means the platform and its policies are acting as the shadow government for the largest country in the world.
With so many users, it is impossible for a person to look at every post that is tagged as problematic. On Facebook, we are "witnessing a society being built in real time" and "governing, by its nature, demands trade-offs." Currently, the major question at Facebook is "What kind of society is it going to be?" Facebook might not have set out to be a shadow government but that is what it has turned into.
9. Topic: In Bad Taste


Eating food might be necessary to survive, but it is also one of the most pretentious things you can do atm. If you have access to a large variety of foods—which I do—then eating it not only a question of taste, but becomes a question of morality. Is the food you're eating farm to table? Are you a vegetarian? Do you eat foods from other cultures? Have you traveled to the dish's country of origin? All of these questions have moral and class implications, making hierarchies (albeit maybe unintentionally) between people eating food.  
I am guilty of making these judgments. Last week I (somewhat) shamed the daughter of a family friend for her inability to consume anything besides cheeseburgers and sandwiches. What I should have done was ask what her aversion was to trying different foods, especially those from other cultures. Food critics make these judgments all the time. People take "a nice, fresh hunk of raw salmon" and drown it in a soy sauce and wasabi, killing "whatever subtlety was in that fish (the faint tang of raw flesh and the mineral richness of fat)." These "Crimes against taste aren't prosecutable, of course, but they are clear offenses" and food critics have to sit and suffer the consequences. Taste is also extremely cultural and "there are plenty of dishes that appear brutal, bizarre, or disgusting through the lens of culture." Food exists in cultural contexts, and if you don't understand that, it can be easy to make an improper judgment.
Perhaps most importantly, at the end of the day food provides comfort. But it is not the role of the food critic, a proprietor of taste, to "to take away something that somebody else is enjoying" as Brett Martic, food critique for GQ, states. But "then again, it's not my job to pretend I enjoy it."
10. Neiman: Visual Arts Journalism: Newsroom Pressure and Generational Change


Although I am trained as an artist, and often write about art, I do not usually think of myself as an arts writer, let alone an arts journalist. As you might be able to tell from reading this list, I'm more interested in visual culture. Sometimes I think that art and visual culture are in a war for prominence. If that is the case, it is clear that art is losing.
Whether the war is real or in my head, it is obvious that the art world is changing. With the constant onslaught of images "the job of discerning what's genuinely artful, what's worthy of our collective attention—the job of art critics and writers—has never been more relevant." As a 2017 Arts & Culture Fellow with the Nieman Foundation for Journalism, Mary Lousie Schumacher implemented an in-depth survey about the state of arts journalism. It was the first comprehensive survey since a 2002 study by the "National Arts Journalism Program at Columbia University, under the leadership of András Szántó."
The survey and its results are long and nuanced but fascinating. There is an increasing overlap between culture and arts writers, and "arts journalists today are willing to write at the intersection of art and politics." In fact, a lot of art demands this approach. Further, there are fewer staff or salaried positions, and far less job security. The major influencers are still "a small cadre of mostly white men based in New York City," however the critic with the most influence "according to her peers, is Roberta Smith, co-chief art critic at The New York Times." The survey made it clear that the art world has changed, and in many ways so has the role of the arts journalist, although it might be more accurate to say that what arts journalist critique and how they write about it has changed. In the end, arts journalists still "have the capacity to form narratives, shape canons, set cultural agendas or, at least, to inspire curiosity and 'get people out of the house,' as Smith" would say.
---
*All images taken from reference articles*
Have a suggestion for next week? Email afoehmke@bmoreart.com with the subject line "The Internet is Exploding."