The internet was lowkey this week. Highlights: the unyielding power of dystopian narratives, we are still grieving Toni Morrison, Lana Del Rey's Norman Fucking Rockwell, Friends has never been good, Asian Americans and affirmative action, Elizabeth Warren's misunderstanding of DNA, skipping Dave Chappelle, Bret Stephens is a bedbug, Missy Elliott at the VMAs, and VSCO girls. 
1. Arts.Black: 005_POWER.TRANSFORM=ROTATE(180DEG).EXE, the game


A friend told me recently that I like being in control. It is something that I've heard before, but I don't often think about it, and I was taken aback. 
05_POWER.TRANSFORM=ROTATE(180DEG).EXE is the fifth issue of shawné michaelain holloway's THE CHAMBER SERIES, which is a "hybrid publishing and performance project that tells the story of a half-human, half-wolf named X3 who is held captive in a science lab testing facility." The game demands its audience "submit to its strict viewing instructions turn[ing] THE CHAMBER SERIES into an armature that only offers itself at a price: the work submits to you as soon as you submit to it, often asking viewers to interrogate their own experience of the abuse of power, control, and fantasy in tandem with the unfolding dystopian narrative."
I've played, or tried to play, this game four times and have yet to have much success. It's frustratingly obsessive, and, according to this game's metric, I have yet to learn how to submit. 
2. The Walrus: The Toughest Sentence Toni Morrison Ever Wrote


It has been nearly a month since Toni Morrison passed and I'm still finding new stories about her. This interview by Donna Bailey Nurse was originally done in 1998, and, as to be expected with Morrison, is effortlessly timeless. Time has always been a central element in Morrison's work, as she confronts readers with complex Black characters and the nuances of history. We often want to forget some of the histories Morrison writes and remembers because, the author says here, the "whole business of remembering is an act of the will, because you have to remember in order to forget."
3. Spotify: Norman Fucking Rockwell!


Nostalgia is the strongest force in Lana Del Rey's music. With each album and each song, she casts a psychedelic haze, creating a time capsule for the endless sirening of her lyrics. Norman Fucking Rockwell, Del Rey's highly anticipated sixth studio album, was released on Friday, perfectly bookending the glow of summer. Del Rey's soft, breathy vocals paired with her dreamy metaphorical femme-fatale lyrics have always required multiple listens, and have grown in complexity and nuance in this album, as she was grown with her audience.
There is a thoughtfulness and belonging that Del Rey engenders. I can't listen to anything by Del Rey without being instantly transported to my friend's high school room, sitting on her old shag rug. We used to listen to Born to Die on repeat. She is so adept at sonically locating her listener that time compresses, then crumbles away. Consistency is Del Rey's key, and reliability gives reason to love her. 
4. BuzzFeed: "Friends" Hasn't Aged Well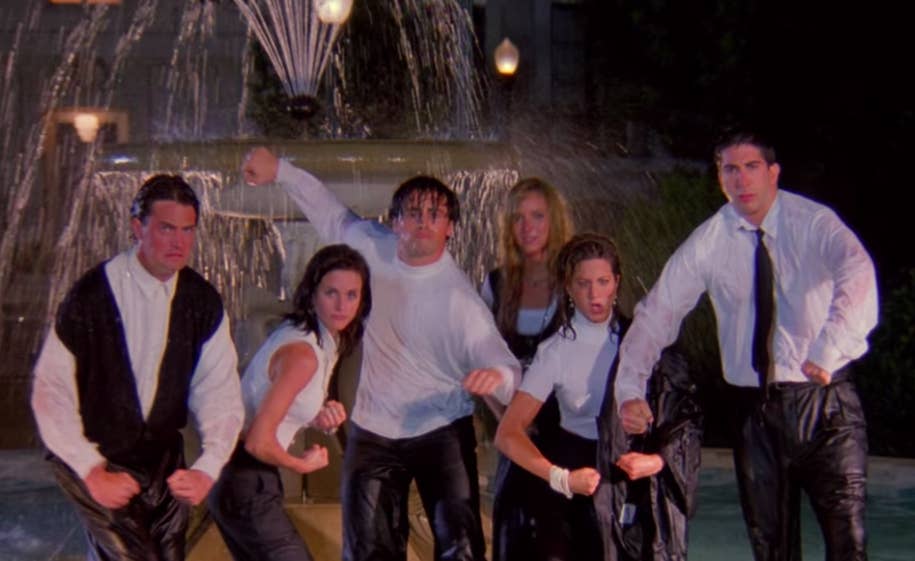 We are fast approaching the 25th anniversary of the show's premiere and people are going crazy for "Pop-up events, public screenings, and merchandise are all materializing for die-hard fans, because everyone could use a bracelet with a catcall written on it." BuzzFeed's Scaachi Koul is refreshingly her sardonic self calling bullshit on the nostalgic love affair for a show that never had "the benefit of actually being good."
5. New York Times Magazine: Where Does Affirmative Action Leave Asian-Americans?


Earlier this week my friend and I were discussing the ongoing court case Students for Fair Admissions (S.F.F.A.) v. the President and Fellows of Harvard College. We hadn't yet learned the news that the case would likely be decided in the coming months. S.F.F.A. "filed [the] lawsuit against Harvard College on behalf of Asian-American applicants who claimed they had been victims of discrimination and bias." This article intertwines the legal history of affirmative action and attempts to dismantle it with the perspective of Asian American students and alumni from Harvard and other elite institutions. 
6. Twitter: Kim Tallbear on Elizabeth Warren
I was recently interviewed for a politico article, "Native American critics still wary of Warren despite apology tour" that appropriately focused on Cherokee critics' voices. https://t.co/Q0r3MTcohq

— Kim TallBear (@KimTallBear) August 29, 2019

There is some good content on academic Twitter! Kim TallBear, an Associate Professor of Native Studies at the University of Alberta, was interviewed for the Politico article linked in her tweet, which discusses Elizabeth Warren's past claim of having Native American heritage, Warren's use of a DNA test to "prove" it, and attempts at reconciling her mistake. As TallBear writes and explains in her thread, "Senator Warren's actions are not only enabled by, but also contribute to the structural racism that helped produce the genetic ancestry testing industry in the first place." 
For some critics, Warren's apologies and new plan on tribal rights is enough, however many are still very skeptical. 
If you do not understand the controversy around DNA tests and why they are harmful to Native Americans please read this thread and the article it links to.
7. Vice: You Can Definitely Skip Dave Chappelle's New Netflix Special 'Sticks & Stones'


I'm not really a comedy person, but I've never found Dave Chappelle particularly appealing. Chappelle is known as "a comedian wary of progressive criticism." His new special is filled with racist stereotypes and transphobic punchlines in which "he chooses to blatantly ignore the historic criticism against his style of comedy and new loud-and-clear criticism from the trans community." I always find it quite sad when people cannot engage with critiques of them or their work.
8. Slate: A Q&A With the Man Who Called Bret Stephens a Bedbug


Word got out that there was a bedbug issue in the New York Times newsroom and boy, did the internet have jokes. One joke, tweeted by George Washington University professor David Karpf, declared that "The bedbugs are a metaphor. The bedbugs are Bret Stephens." Stephens found the tweet, sent an entitled email to Karpf and cc'd the university's provost! For being called a bedbug on Twitter. Other writers—specifically women, POCs, members of the LGBTQ+ community, and other marginalized groups—were over it and shared things randos have called them online.
Karpf found his whole experience entertaining because he is "a white guy with tenure… If I was pre-tenure or I was a woman and had to deal with harassment on Twitter all the time, then I imagine this would be a lot less fun." (And then, Stephens took it even further in his latest column, making a not-subtle association between Karpf and Nazis. Karpf responded to that on Twitter.) 
9. YouTube: Missy Elliott Performs 'Get Ur Freak On,' 'Lose Control' & More | 2019 Video Music Awards

Missy Elliott (FINALLY!) won the Michael Jackson Video Vanguard Award at the VMAs and to say that her performance was stunning would be an understatement. The transitions and editing were incredible. Alyson Stoner was there. It is amazing!
10. The Daily Dot: The VSCO Girl has always been here


VSCO girls, a kind of meme/aesthetic named for the photo-editing app, are having a moment this summer. The VSCO girl look "has to be trendy and basic," and requires "armfuls of scrunchies, big T-shirts, Hydro Flasks, Starbucks cups, puka shell necklaces, Birkenstocks, Mario Badescu products." But as many critics—who are older than the teens sporting (or making parodies) of the look—are noticing, the aesthetic is basically the '90s reincarnated. Here's to the VSCO girls and the next look they move on to. 
---
*All images taken from reference articles*
Have a suggestion for next week? Email afoehmke@bmoreart.com with the subject line "The Internet is Exploding."