FLORA + FAUNA
Paintings by Melissa Dickenson & Photography by Carlos Tarrats
May 4 – June 16, 2007
Opening Reception: Friday May 4, 7-10pm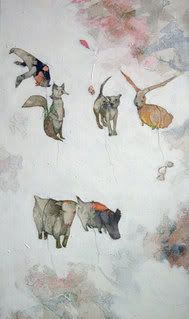 Gallery Imperato is pleased to announce an exhibition of works by Melissa Dickenson and Carlos Tarrats. FLORA + FAUNA, curated by Cheri Landry, is the recently appointed gallery director's third show. Dickenson and Tarrats' work is whimsical and otherworldly in nature, alluding to lush fairy-tale environments where the atmosphere is at once playful and sinister.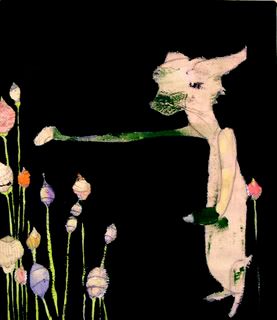 Melissa Dickenson's paintings are a raw and beautiful product of her fascination with life as represented by the re-occurring use of animal forms and plant-life as Iconography. Dickenson employs a combination of materials such as graphite, raw canvas, and paint splotches that co-exist with her playfully distorted animals to explore themes such as the accumulation of scars and habits, and the human condition itself.
Carlos Tarrats' photography is a study of altered reality. Using the versatility of plant life as tangible evidence of growth, life, and death, Tarrats constructs images familiar yet surreal, as though each was a window into territory impossible to experience by man in a physical sense yet inhabited by flora, and objects from the shared human experience. Commonly mistaken as digitally manipulated imagery, Tarrats is in actuality constructing elaborate sets with a variety of props and materials. He then photographs the sets through sheets of plexiglas, which have been treated with washes of color and scratches to give them their sense of atmosphere.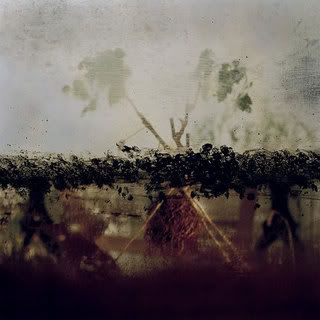 GALLERY IMPERATO · Foundry on Fort · 921 E. Fort Ave · Suite 120 · Baltimore, MD 21230
New Hours: Tue – Sat 11am – 7pm or by appt.