This week: ​Foon Sham: Sea of Hope reception at Julio Fine Arts, Permutations opening reception at Silber Gallery, JHU Film Studies hosts Terence Nance for a screening and discussion at SNF Parkway, Elizabeth Catlett: Artist as Activist opens at the Reginald F. Lewis Museum, School 33 Art Center's Open Studio Tour, Creative Alliance presents the 20th Great Halloween Lantern Parade & Festival, the Peale Center presents Leah Clare Michaels: Melpomene & The Trinity of Mourning opening reception at Carroll Mansion, Marc Boone: Waves of Jazz opening reception at Y:Art, and Tea with Myrtis in support of Wesley Clark: Reparations: Some Things are Just Owed and Some More than Others.
BmoreArt's Picks presents the best weekly art openings, events, and performances happening in Baltimore and surrounding areas. For a more comprehensive perspective, check the BmoreArt Calendar page, which includes ongoing exhibits and performances, and is updated on a daily basis.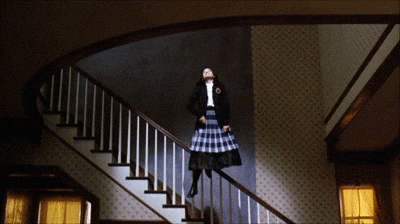 To submit your calendar event, email us at events@bmoreart.com!
We'll send you our top stories of the week, selected event listings, and our favorite calls for entry—right to your inbox every Tuesday.
---
BmoreArt Magazine Release Party for Issue 08: Archive
Thursday, November 7 
The Enoch Pratt Library Main Branch
400 Cathedral Street, Baltimore: 21201
BmoreArt's magazine release parties are hosted in Baltimore's most iconic and interesting locations. Join us to celebrate Issue 08: Archive at the newly renovated central branch of Baltimore's Enoch Pratt Library, a gorgeous historic building in Mount Vernon that has served as a consistent advocate for "equal access to information, services, and opportunities that empower, enrich, and enhance the quality of life for all."
The new issue's theme is archive, and will include stories about Baltimore's rich culture's past, present, and future. Dress for the event is based upon the theme, so wear cocktail party attire from your favorite era.
Each ticket includes a cocktail, snacks, photo booth, and a copy of our newest issue hot off the press.
Photos from Issue 07 release party by Theresa Keil.
---
Foon Sham: Sea of Hope | Reception
Thursday, October 24th • 6-8pm
Julio Fine Arts
Loyola University Maryland : 21210
October 17 – November 21, 2019
The Julio Fine Arts Gallery is proud to present Foon Sham: Sea of Hope. As an homage to a lost loved one, this immersive installation presents an opportunity for memory and contemplation of loss, but also through the shear number of messages related to the pervasive and persistent disease of Cancer left to become part of the work, a sense of hope and interconnectedness. Sea of Hope is a work that invites our thoughts, our prayers, even our anger, and it grows and changes through the participation of more and more viewers. Born out of one artist's pain, with every paper boat that is added the work becomes much larger than itself. In the artist's words:
"Sea of Hope is an installation I first made in Australia for my mother who died of cancer in 2002. I made the long wooden vessel with 101 blocks of wood as my symbolic response to the hundreds of prayers she made for me. The long vessel is a metaphor for her journey, going somewhere peaceful and quiet. Other people who want to share my feeling of loss can write their messages in black on the white paper boats that I have provided. My sister was the first one who joined in making the paper boats and tea leaves. All my siblings learned how to fold these paper boats since we were little. I used tea leaves as symbols for a cure, as tea leaves contain antioxidants that are supposed to prevent cancer, and a cone form to resemble candle flames.
With over a thousand paper boats collected in exhibitions in Hong Kong, Macau, Australia and more recently in the US, this "Sea of Hope" will continue to grow and interact with people who are willing to share their pains of losing someone to cancer. I like the fact that so many people have participated and are willing to be part of this art piece. The pattern it has created is quite beautiful. This exhibition of Sea of Hope is the second in the United States."
Foon Sham is the Fine Arts Department and Julio Fine Arts Gallery Fall 2019 Artist-in-Residence. He will be working with Loyola University students in a variety of ways throughout the semester, including building an original artwork. Please reach out to us at mrook-koepsel@loyola.edu if you would like more information regarding his residency.
image: Foon Sham: Sea of Hope
---
Permutations | Opening Reception
Thursday, October 24th • 6-9pm
Silber Gallery
Goucher College : 21204
Permutations: Selected works from the collections of Lisa Gregory and Darryl Atwell in Silber Gallery
October 15 – December 15 | Opening Reception on Thursday, October 24, 2019 from 6 -9pm
A space of recognition, Permutations, presents art collectors Lisa Gregory and Darryl Atwell's exploration of the contemporary African American expression and identity. A combination of carefully selected pieces highlights the spiritual and historical interconnectedness of locally grown artists, black owned galleries, and artists from the diaspora.
Image: Titus Kaphar, Push, from the collection of Darryl Atwell
---
Practice + Process: A Night with Terence Nance
Friday, October 25th • 7-10pm
SNF Parkway
3 West North Avenue : 21201
Writer, director, and artist Terence Nance comes to Baltimore on Friday, October 25 to host a screening of his work, followed by a moderated discussion on his filmmaking process and inspirations.
Part of the JHU Film and Media Studies Program Saul Zaentz Visiting Artist Series. Nance is best known for his directorial debut An Oversimplification of Her Beauty, which premiered at Sundance in 2012, and the avant-garde television series Random Acts of Flyness that aired on HBO in 2018 to critical acclaim. His work is recognized for centering multifaceted black experiences in media, and for his nontraditional, communal approach to filmmaking. The Johns Hopkins Visiting Artist Series is sponsored by the Saul Zaentz Charitable Foundation, and hosted in conjunction with the SNF Parkway.
---
Elizabeth Catlett: Artist as Activist
Exhibition Opens Saturday, October 26th 
Reginald F. Lewis Museum
830 East Pratt Street : 21202
Opening October 26th, our new special exhibition, titled "Elizabeth Catlett: Artist as Activist."
Catlett, a sculptor and printmaker, is widely considered one of the most important African American artists of the 20th century. Her work blends art and social consciousness to confront the most disturbing injustices against African Americans. She is best known for her work during the 1960s and 70s, when she created politically charged, black expressionist sculptures and prints. More than 30 of her thought-provoking prints and sculptures will be on display in our special exhibition gallery.
Image: Sharecropper (1952) by Elizabeth Catlett // © Catlett Mora Family Trust / VAGA at Artists Rights Society (ARS), NY
---
School 33 Art Center's Open Studio Tour
Saturday, October 26th + Sunday, October 27th • 10am-6pm
The Baltimore Office of Promotion & The Arts announces that School 33 Art Center's Open Studio Tour, its annual showcase of artist studios throughout Baltimore City, has been expanded to take place over two weekends in 2019. The citywide event takes place Saturday, October 12 and Sunday, October 13 and Saturday, October 26 and Sunday, October 27 from 10am to 6pm. School 33 Art Center's Open Studio Tour invites the public into artists' workspaces to view or purchase original works of art, meet the artists, and get a behind-the-scenes glimpse into their creative processes. More than 100 Baltimore-based artists working in an array of visual media, including painting, sculpture, photography and digital media, participate in this year's tour.
Open Studio Tour is held in conjunction with Free Fall Baltimore and National Arts & Humanities Month. This year Free Fall Baltimore is extended to include the newly-united Baltimore Book Festival and Light City celebration (November 1-10), the nation's first and only festival of light, art, literature, and innovation under the theme of Brilliant Baltimore. BOPA illuminates Baltimore's brilliance with exciting events, engaging performances, and world-class installations presented free to all. Brilliant Baltimore, a season-long celebration of the arts that is immersive, accessible, and groundbreaking, kicks off this October with Free Fall Baltimore.
School 33 Art Center's Open Studio Tour is produced by School 33 Art Center, which is managed by the Baltimore Office of Promotion & The Arts (BOPA). A list of participating artists and studios is below and online at www.school33.org.
School 33 Art Center Artist Lauren R. Lyde
Photo Credit: Tiffany Jones
---
20th Great Halloween Lantern Parade & Festival
Saturday, October 26th
Patterson Park
CELEBRATE 20 YEARS!
3:30 FESTIVAL | 6:30 LINE-UP | 7 PARADE
Patterson Park Pulaski Monument
For 20 glowing years, The Great Halloween Lantern Parade has been bringing families, neighbors, youth, and artists together to celebrate and illuminate Patterson Park and the communities of Baltimore.
The day begins at 3:30pm with Baltimore's BEST family Halloween festival featuring an adorable kids costume contest, lantern making, hayrides, dancers, live music, an arts & crafts market, and more! Local food trucks and the beer garden stay open until 9pm. Bring your picnic blanket and enjoy the afternoon!
Once the sun sets, the magic begins. Grab your lantern and get ready to march with thousands of your neighbors, artists, musicians, and performers. You can also line the parade route to watch the delightful Great Halloween Lantern Parade!! The route begins at the Boat Lake in Patterson Park, heads east to the annex of the Park, and ends back at the Pulaski Monument for a specially commissioned FINALE and dance party
NEW THIS YEAR:Historic floats and glowing sculptures decorate the parade grounds during the festival, an unforgettable artist-commissioned finale, and dance party after the parade in Patterson Park Pulaski Monument!
---
Leah Clare Michaels: Melpomene & The Trinity of Mourning | Opening Reception
Saturday, October 26th • 6-8pm
Carroll Mansion
800 East Lombard Street : 21202
Exhibition runs October 26 – December 29, 2019
In each of the three pieces, Leah embodies Melpomene, Greek muse of sorrow and tragedy, creating a series of mourning rituals intended to draw awareness to personal and political social justice issues.
In the piece Clean All the Stolpersteine, Leah, dressed in black, uses white rags to clean individual brass cobblestone memorials in Berlin and Rome that are dedicated to victims of the Holocaust. The memorials, called Stolpersteine, have been created by German artist Gunter Demnig since the early 1990s. His series acts as an ever-growing collection of intimate memorials embedded in the streets outside the houses where people lived when they were kidnapped and taken to concentration and extermination camps. Each Stolperstein ("stumbling block" in English) bears a brass plate engraved with the name and birth-death dates of the victim. To date, Demnig has placed more than 70,000 stones throughout Europe.
As an American with European ancestry, including German and Italian, Leah's act of cleaning and mourning aims to: honor the individuals who were lost to the Holocaust; honor Gunter Demnig for starting and continuing his project; draw attention to political cycles we have seen before that are occurring again; raise awareness of the role the United States has played in turning away Jewish immigrants and others seeking asylum, as well as carrying out the internment of Japanese immigrants and United States citizens of Japanese descent during World War II; and discuss the United States' lack of memorials to the atrocities our government has enacted. The piece focuses on the role of public space, public memory, and rituals of mourning. Leah plans to continue cleaning Stolpersteine wherever and whenever she stumbles upon them.
This exhibition features video and photographic documentation of the performative works.
---

Marc Boone: Waves of Jazz | Opening Reception
Saturday, October 26th • 6-9pm
Y:ART
3402 Gough Street : 21224
23 October – 30 November, 2019
Y:ART Gallery is pleased to present "Waves of Jazz," a solo exhibition featuring works by Marc Boone. The Opening Reception will be held on Saturday, October 26, 2019 from 6-9pm, with an opportunity to meet the artist. An Artist Talk will be held on Saturday, November 2 at 4pm.
From the earliest days of Marc Boone's studio practice, five decades ago in New York City, there have been two constants: working in series (exploring a theme or image through multiple paintings and drawings) and having a sound backdrop in the studio (music from Philip Glass and Sibelius, to the Great American Songbook of Cole Porter and Harold Arlen, but with jazz always dominating.)
In the early 1970s a series of Boone's sound drawings were exhibited at the Truman Gallery in New York, and later at the Spencer Museum of Art in Lawrence, Kansas.  The repetition of iconic images, from the volcanic hills of the Palouse in Eastern Washington and Idaho where he was raised to Northern Idaho's glacial lakes, is the underpinning of his work.  Studying under Louis Bunce at the Portland Museum School brought Marc Boone often to the Oregon and Washington coasts with their ocean rock stacks and towers, and evergreens in the mist.
Marc Boone was born and raised in the Palouse country of Northern Idaho and Eastern Washington.  He received a Bachelor of Fine Arts from the Pacific Northwest College of Art (Museum Art School) in Portland, and a Master of Fine Arts from Maryland Institute College of Art in Baltimore.  With a long and varied career on the East and West Coasts he now divides his time between Ocean Park on Washington's Long Beach Peninsula, where he has his main studio, and Portland, Oregon.
---
Wesley Clark: Reparations: Some Things are Just Owed and Some More than Others| Tea with Myrtis
Sunday, October 27th • 2-4pm
Galerie Myrtis
2224 North Charles Street : 21218
Tea with Myrtis (registration required)
October 27, 2019: 2:00-4:00 pm
Cost: $20 | Sponsored by: Darryl Gorman, Patron of the Arts
Tea with Myrtis is a series of art salons where we engage in lively conversations with artists, art collectors and the nation's leading arts professionals to discuss trends in the contemporary art movement.
Exhibition: September 14 – October 31, 2019
The Tell-All Earbox: model no. C0mm0n3r-1, 2019, wood, oil paint, shellac, 8 x 11 x 8.5
---
header image: Titus Kaphar, Push, from the collection of Darryl Atwell