This week: It's the most wonderful time of the year to go to a museum! We've highlighted a few ongoing exhibitions below but each museum has several to see. Walk off that pumpkin pie in a cozy, warm, creative, and inspiring space.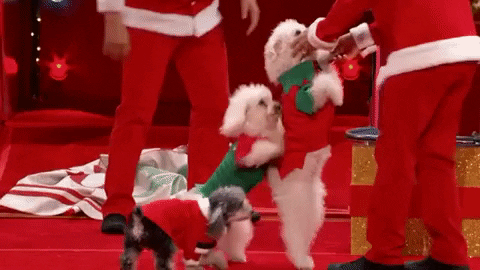 BmoreArt's Picks presents the best weekly art openings, events, and performances happening in Baltimore and surrounding areas. For a more comprehensive perspective, check the BmoreArt Calendar page, which includes ongoing exhibits and performances, and is updated on a daily basis.
To submit your calendar event, email us at events@bmoreart.com!
Newsletter
Signup for news and special offers!
We'll send you our top stories of the week, selected event listings, and our favorite calls for entry—right to your inbox every Tuesday.
---
The Secret Life of Earth: Alive! Awake! (And Possibly Really Angry)
Tuesday – Sunday • 9am-5pm (Closed Mondays + Christmas Day)
American Visionary Art Museum
900 Key Highway : 21230
The American Visionary Art Museum's (AVAM) 25th original and timely thematic mega-exhibition, "THE SECRET LIFE OF EARTH: Alive! Awake! (and possibly really Angry!)" on view October 5, 2019-September 6, 2020 beckons all Earthlings — from climate change skeptics to the world's leading eco-scientists and green youth planet-activists — entry into an exhibition that's one part visual earth love-fest, and two parts environmental crash course on the wonders and interdependent fragility of life on our one, blue, homegirl planet.
The global celebration of Earth Day's 50th Anniversary in April 2020, coincides with the long run of AVAM's "SECRET LIFE OF EARTH" mega-exhibition and culminates in AVAM's 25th anniversary year. With the assist of a stellar assembly of top global earth science researchers and indigenous devoted land stewards, this lively Earth-centric exhibition aims to present in clear and plain language, the rapidly changing state of our earth, while providing insight into the disruption of the delicate balances which permit all life to flourish: plant, animal, and we humans.
It is very hard to value, let alone cherish, anything without first really understanding and respecting its preciousness. AVAM's "EARTH" show aims to inspire a deeper love and protectiveness of our planet through carving a personal path of amazement and appreciation for our visitors — nourishment that they can take with them for the rest of their lives. The exhibition is peppered with fascinating, little-known nature facts, humor, and findings that help illustrate an invisible, interdependent, harmony for which we are wholly dependent. W.B. Yeats concluded, "The world is full of magic things, patiently waiting for our senses to grow sharper."
Understanding the difference between climate and weather will be made crystal clear, as well as how our individual behavior – even what we eat – makes a difference. Jane Goodall concluded, "Someday we shall look back on this dark era of agriculture and shake our heads. How could we have ever believed that it was a good idea to grow our food with poisons?"
Visitors will also be treated to the good news of truly hopeful solutions, like that offered by visionary innovator Scott Brown, who now has a working prototype to take even the most toxic waste and reduce it to its molecular components, all with zero off-gassing — and the added bonus of generating electricity. The good news is that much positive change is afoot despite appearances to the contrary.
As Naomi Klein, author of "This Changes Everything: Capitalism vs. the Climate," observed of our deteriorating earth wellbeing: "It's a civilizational wake-up call. A powerful message spoken in the language of fires, droughts, and extinctions – telling us we need an entirely new economic model and a new way of sharing this planet."
We hope our EARTH exhibition will inspire and inform our earthling visitors of all ages with the wise message echoed by famed tree activist, Julia Butterfly Hill, "Why is everything good for our bodies, our communities, our world, and our planet called, 'the alternative'? That means that everything bad for us is the accepted norm." AVAM aims to help change that!
---
Generations: A History of Black Abstract Art
Wednesday – Sunday • 10am-5pm (Closed Mondays/Tuesdays + Christmas Day)
Baltimore Museum of Art
10 Art Museum Drive : 21218
Generations: A History of Black Abstract Art offers a sweeping new perspective on the contributions black artists have made to the evolution of visual art from the 1940s to the present moment. Artists featured include pioneers of postwar abstraction once overlooked by history, such as Norman Lewis, Alma W. Thomas, and Jack Whitten, as well as artists from a younger generation such as Kevin Beasley, Mark Bradford, Martin Puryear, Lorna Simpson, and many others.
A central theme of the exhibition is the power of abstract art as a political choice as well as a personal statement for generations of black artists. The freedoms of postwar abstraction took on specific urgency as these artists resisted both the imagery of racist mainstream culture and pressures to create prescribed, positive representations of black Americans. The exhibition draws on the Pamela J. Joyner and Alfred J. Giuffrida Collection's unparalleled holdings alongside highlights from the BMA's growing collection of contemporary art and select loans.
---
SHUTTERED: Images from the Fall of Bethlehem Steel
Tuesday – Sunday • 10am-4pm (Closed Mondays + December 23rd-25th)
Baltimore Museum of Industry
1415 Key Highway : 21230
From 1887 to 2012, the Bethlehem Steel mill at Sparrows Point provided steady if dangerous work for tens of thousands of men and women. Steelmaking was more than just a job to these workers—it was a way of life that built stable communities, strong human bonds, and a unique industrial landscape.
With the shuttering of the Point's blast furnaces, the world inhabited by local steel workers took a number of hits, and the effects continue to reverberate today. The grandson of a steel worker, award-winning photojournalist J.M. Giordano has spent more than 15 years capturing the impact of the mill's decline and closure on his hometown of Baltimore. What do you do, Giordano asks, when the only lifestyle you've ever known—an industrial lifestyle passed down by family, friends, and coworkers for generations—becomes obsolete?
This question follows visitors as they explore the new exhibition Shuttered: Images from the Fall of Bethlehem Steel. Visitors will witness a powerfully original exhibit of photographs by J.M. Giordano exploring the impact of the closing of the Bethlehem Steel mill at Sparrows Point on the people who worked there and the community it supported. This exhibition will be open through April 2020.
Shuttered is made possible with generous support from Howard Bank and the Delaplaine Foundation.
---
Elizabeth Catlett: Artist as Activist
Wednesday – Saturday • 10am-5pm / Sunday • 12-5pm (Closed Mondays/Tuesdays + Christmas Day)
Reginald F. Lewis Museum
830 East Lombard Street : 21202
Elizabeth Catlett (1915-2012), a sculptor and printmaker, is widely considered one of the most important African American artists of the 20th century. The exhibition includes 20 prints and 14 sculptures by Catlett, as well as one print by her husband, Mexican artist Francisco Mora.
Throughout her career Catlett used art in support of issues that mattered to her – freedom, race and ethnicity, feminism and maternalism – and fought oppression, racism, class and gender inequality. An American and Mexican citizen, Catlett is best known for her depictions of African American women, the African American experience, and Mexican people who faced injustice. For Catlett, art was a tool for social and political change. In 1952 she said, "I believe that art should come from the people and be for the people."
While living in Mexico, Catlett was not afraid to use her art  to confront the plight of the Mexican worker, especially sharecroppers, as well as  injustices against African Americans during the Jim Crow era. She continued her fight for equality in politically charged, black expressionist sculptures and prints created during the 1960s and 70s..
Elizabeth Catlett was the recipient of numerous awards, recognitions, and honorary doctorate degrees, including a Lifetime Achievement Award in contemporary sculpture from the International Sculpture Center in 2003. She died at the age of 96 in her home in Cuernavaca, Mexico.
---
Designing the New: Charles Renie Macintosh and the Glasgow Style
Wednesday – Sunday • 10am-5pm / Thursday • 10am-9pm (Closed Mondays + Christmas Day)
Walters Art Museum
600 North Charles Street : 21201
Designing the New: Charles Rennie Mackintosh and the Glasgow Style will be the first US exhibition in a generation to highlight the architect and designer's innovative work, and explore the larger circle of artists and craftspeople with whom he collaborated.
Featuring a variety of media including furniture, posters, textiles, architectural drawings, books, and ceramics, Designing the New: Charles Rennie Mackintosh and the Glasgow Style celebrates the 150th anniversary of Mackintosh's birth. The exhibition will highlight the process of making, the international influences and impact of the Glasgow Style, and the Glasgow School of Art's support and encouragement of women artists. Approximately 165 works, drawn from the best of Glasgow Museums' internationally renowned civic collections, alongside key pieces from The Hunterian, University of Glasgow, The Glasgow School of Art, and important loans from private collections will be on display.
Spanning Mackintosh's lifetime (1868-1928), the exhibition will present his work in the context of his key predecessors, contemporaries, and the international influences from which they drew inspiration, including Japanese tsubas, Islamic tiles, and extraordinary bookbindings. Visitors can explore some of these inspirations in the Walters collection. The exhibition also establishes a link between Glasgow and Baltimore as industrial cities that produced rich artistic traditions and cultures as they grew.
Time and Place
1 West Mount Vernon Place
A new installation of contemporary art at 1 West Mount Vernon Place, also known as Hackerman House, uses portraiture to engage with the history and functions of the house.
Artists Antonio McAfee and Jay Gould utilize photography to examine issues of class and labor, collapsing the distance between past and present. McAfee uses photographs from W.E.B. DuBois' Exhibit of American Negroes (1900), as well as other images of black life, to create composite, ethereal figures, while Gould's portraits of contemporary Baltimoreans evoke historic 19th century photography. Additional works from the Walters' collections will also be displayed in the house.