WHO:A select group of 80 art galleries, plus curators, collectors and connoisseurs fromthe art world, representing the four corners of the globe.
WHAT: artDC, the first modern and contemporary art fair in Washington, DC, will bring together international emerging and established galleries from Europe, Asia and the Americas.
Galleries such as Galerie Marion Meyer from Paris, andArtcore/Fabrice Marcolini from Toronto, Red Star Gallery from Beijing and Shine Art Space from Shanghai as well as Sundaram Tagore Gallery and Westwood Gallery both from New York, Frey Norris Gallery from San Francisco,and Kunsthaus Santa Fe, San Miquel de Allende from Miami will join the strong showing of DC's finest galleries that includes Conner Contemporary Art, Robert Brown Gallery, Douz & Mille, Curator's Office and G Fine Art, and will establishart DC as one of the not-to-be-missed annual fairs.

artDC will emphasize special sections within the fair, from the cutting edge SLICE, where visitors can discover the hottest trends in the art market; ChinaFocus, a curated exhibition of contemporary artists from Shanghai; to galleries that are presented in the context of New Media, installations that are reserved for digital and video art; Project Spaces, featuring large-scale sculptures and installations; and our unique Video Lounge & Bar that will feature video projects by regional artists participating in a local juried competition organized by artDC and Flashpoint.
artDC is designed to be an exciting platform for a broad spectrum of contemporary art, while also paying homage to the modern collections that are the pillar of so many local institutions and exhibitions. Many of the City's museums and arts institutions will collaborate with artDC as part of an enriching education program and will include seminars, special tours and off-site activities throughout the four day fair. For more information, please log onto www.dc-artfair.com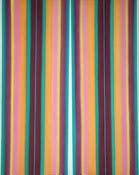 WHEN: Friday, April 27th, 2007, 11:00am – 7:00pm (Free Admission Day)
Saturday, April 28th, 2007, 11:00am – 7:00pm
Sunday, April 29th, 2007, 11:00am – 7:00pm
Monday, April 30 th, 2007, 11:00am – 5:00pm Friday is a free admission day.
WHERE: Washington Convention Center, Hall E801 Mount Vernon Place, NW