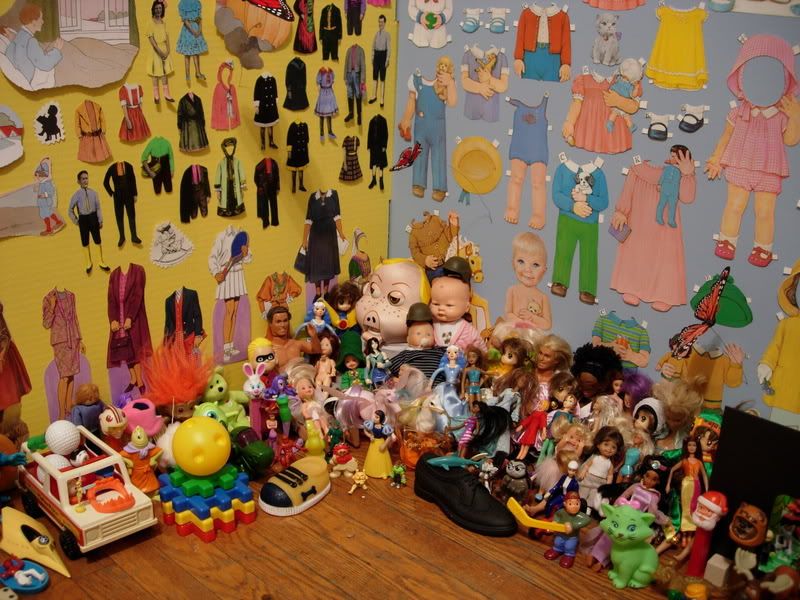 Fairyland: An Installation by Denise Tassin
Saturday March 3, 6-9 pm
spare room
3720 Greenmount Ave.
Baltimore, MD 21218
Fairyland explores the myths of childhood through an almost life-size "home" environment, installated within spare room, an innovative DIY installation space in the home of artist Cindy Rehm. Through the layering of fairytales, such as Alics in Wonderland, and Hansel and Gretel, and the act of free play, Fairyland can provide the viewer with a nostalgia that is both invented and very real.
Founded in September 2003, the spare room is an 126 square-foot room located in a private residence in Baltimore City. spare room hosted over 20 projects between 2003-2006. The space closed in January 2006 and Fairyland is presented as a special project for the Out of Place exhibition on view at The Art Gallery at the University of Maryland, February 7 – March 17, 2007.
For more Out of Place information, call 301.405.2763 or visit www.artgallery.umd.edu.