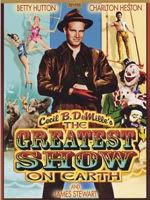 Marquee Ball 08! Saturday, April 12 at Creative Alliance
THE GREATEST SHOW ON EARTH Sat Apr 12 9pm
P'Funk vets! NOW CHILD NATION! Peter Pan Award to Olu Butterfly
Live Contortionist! Fire Eaters! Fortune Tellers! Hula Hoopers! Death Defying Three Ring Silent Art Auction! Sinful Circus, Carny Couture Attire! Cheaper tix! Adv $35, $25 mbrs, Door $40 Incl. beer, wine, heavy hors d'oeuvres, auction & performances. Cash bar for liquor.
The humongous circus posters are up w/ "Hapiso The Worlds Only Trained African Hyeana!" Balancing acrobats, fire eaters and contortionist are booked for Cavalcade of Wonders. Parliament Funkadelic vets Now Child Nation got their clown costumes ready. How about you!! Tix sales are brisk. Come on down!! Death Defying Three Ring Auction. Fortune tellers. Hobo bands. Yea! Come on into Higlandtown's Wildest Big Top Ever!
/////////////////////////////////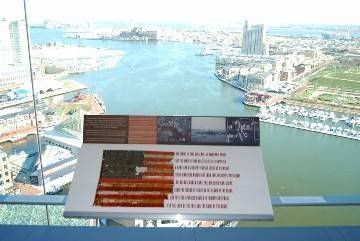 387 Feet Above
Opening reception, Saturday, April 12, 6-9:30pm
FREE ADMISSION THIS NIGHT – Top of the World Observation Level – World Trade Center-Baltimore
March 29 – June 8, 2008
PERFORMANCE 8:00pm (a five sided improvisational musical piece organized by Geoff Grace and performed by Nick Barna, Jay DiLisio, Eric Franklin, Geoff Grace, Twig Harper, Yutaka Houlette, Marc Miller, Jared Paolini, Carly Ptak, and Jason Willet
ARTISTS Kini Collins / Chas. Foster / Brian Garner / Geoff Grace / Sam Christian Holmes / Julie Jankowski / Lisa Lewenz / Val Lucas / C. Ryan Patterson / Craig & David Purcell / Lynn Silverman / Rachel Valsing
Curated by Gary Kachadourian
387 Feet Above is exhibition of new works that involve mapping Baltimore using views from the Top of the World observation deck. The artists have made works that are installed on panels on the perimeter rails of the space. Baltimore's Festival of Maps is a citywide event from March to June 2008 featuring unique exhibitions and public programs that celebrate maps throughout history – from the artistic to the scientific, from the ancient to the contemporary. www.baltimorefestivalofmaps.com
//////////////////////////////////
Laundry Masala: Spicy New Art by Indian Explorers Emily C-D and Jessie Unterhalter
Opening Saturday April 12th 7-11pm / thru May 11th by appointment
@ the WHOLE gallery
405 W. Franklin St.
3rd Floor of the H&H Warehouse
Baltimore, MD
CONTACT Emily C-D at mentalelephant@gmail.com
and check out www.laundrymasala.blogspot.com
The exhibit will feature the release of a book of collages called Bananas. All paper-collecting, picture-taking, drawing, painting, cutting, and collaging done in India, over 101 days. DJ Woman will be spinning the sounds of the subcontinent.
//////////////////////////////////////////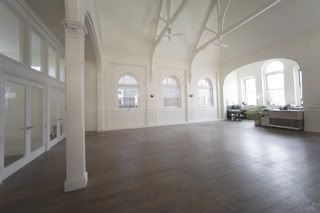 Library of Progress Open House, Saturday April 12, 2008, 4pm – 9pm
Founded by Jason Hughes and Franciska Farkas, the Library of Progress is a 2500 sq ft mixed-use exhibition space and video production studio housed within one of the four original Enoch Pratt Library neighborhood branches (1886-1971). The LOP will function as a unique sculpture and installation space with curated flat files, offer video production services with an emphasis on social awareness and community projects, as well as host weekly yoga classes. Together we seek to implement a new model for gathering and distributing news, ideas, and information that is at once thoughtful, constructive, and insightful. As Baltimore 's premier and progressively minded mixed-use exhibition space, information center, and production studio, our aim is to have a direct impact on the issues affecting our surrounding communities, society at large, and ultimately our collective consciousness.
Please join us for an evening of art, music, and ideas as we open our doors for the first time to the Baltimore/Washington DC community. The Open House also coincides with the release of New American Paintings Issue 75 – the Mid-Atlantic Competition, for which Hughes is a featured finalist.
Library of Progress
1401 Light Street
Baltimore , MD 21230
443-708-0282
libraryofprogress@gmail.com
///////////////////////////////////

Civilian's Spring Trunk Show
THIS SATURDAY!!
April 12, 2008
11AM-4PM
www.civilianartprojects.com
Please join Civilian and the 14 artists whose wears are housed in "The Shop" as we hold our first Trunk Show in the gallery. Shoppers will have the unique opportunity to meet and purchase works from DC's finest artists and designers, for all budgets, all hand-picked by The Shop's curator Kristina Bilonick, who will also be selling clothing and accessories from her line. Come see, support and purchase:

Books & Notecards: Anita Walsh / Ben Classen / Bridget Sue Lambert / Cynthia Connolly / Moira McCauley / Karey Kessler
T-shirts and cool accessories: Kristina Bilonick / Lisa Marie Thalhammer
CDs & Sound: Richard Chartier / Jane Jerardi & Ginger Wagg
Visonary jewelry: Anamario Hernandez / Betsy Packard / Fisticuffs / Glitterlimes by Debbie Tuch
Awesome prints: Erick Jackson – silk-screen paintings of DC haunts / Linda Hesh – Desolation Door Hangers