BmoreArt's Picks presents the best weekly art openings, events, and performances happening in Baltimore and surrounding areas. For a more comprehensive perspective, check the BmoreArt Calendar page, which includes ongoing exhibits and performances, and is updated on a daily basis.
To submit your calendar event, email us at events@bmoreart.com!
<><><><><><>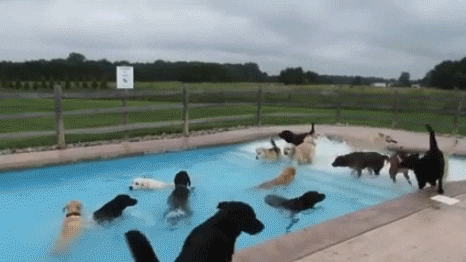 GET BMOREART'S WEEKLY NEWSLETTER
We'll send you our top stories of the week, selected event listings, and our favorite calls for entry — right to your inbox every Tuesday.
<><><><><><><><>
Roberto Lugo
The Walters Art Museum
1 West Mount Vernon Place
Ongoing Exhibition
The Walters has commissioned ceramicist Roberto Lugo to create works of art and participate in programming for the reopening of the historic building. "Roberto Lugo was on our radar from the very beginning of our work on this project because of his engagement with themes of identity and race through traditional forms of ceramics," says Eleanor Hughes, Deputy Director for Art & Program, who co-curated the Lugo installation with Alexander Jarman, Manager of Adult and Community Programs. "We're thrilled and delighted that he was willing to explore the Walters' collection and the history of 1 West, and to create stunning works of art that connect with both."
Read our interview with the artist here:
http://test.bmoreart.com/2018/07/criticality-and-ceramics-at-the-walters.html
At 1 West, Lugo's works combine the forms and traditions he observed in the Walters' collection with contemporary color and imagery. The elegant shapes of Sèvres porcelain are echoed in vases that also feature figures like Frederick Douglass and Freddie Gray, the Baltimore man who died in police custody in 2015.
Lugo was particularly inspired by learning about Sybby Grant, who was an enslaved cook at 1 West during the 19th century. In homage to Grant, Lugo created a set of plates with a monogram of her initials and visual references to the dishes in which she took pride. They are displayed on a table in the dining room, where guests feasted on her culinary creations—but where she herself would never have been allowed to dine. The potential to have stories like Grant's told is exciting for Lugo. "That's the gift that I and many other artists have been given—to take places like the Walters and really give someone like me a voice," Lugo says.
<><><><><><><><>
Meleko Mokgosi: Acts of Resistance
Up through November 11, 2019
Baltimore Museum of Art
10 Art Museum Drive : 21218
Meleko Mokgosi resists conventional visualizations of race, gender, and social relations.
Mokgosi (b. 1981, Botswana) compels viewers to ask, "What if the world's most celebrated museums were filled with historical images of black men and women? Would they be instantly interpreted as allegorical embodiments of love, intimacy, and strength instead of representations of 'otherness?'"
Portraying people and historical moments from southern Africa, Mokgosi challenges the ways in which the depiction of dark-skinned figures and images of southern Africa are understood by viewers seeped in the worldviews and biases of European-American culture. Just as white European figures are understood as representations of religious devotion, motherhood, power, wealth, and love, rather than as "white," the artist presents figures whose beautiful and precisely rendered attributes, emotional bearing, inter-relationships, and geographically specific contexts seek to transcend generalizing categories and marginalizing reactions.
"From a Eurocentric vantage point, black figures are almost always interpreted as an exception to the array of white-skinned figures who dominate not only artworks, but positions of historical, political, and economic privilege," said Senior Curator of Contemporary Art Kristen Hileman. "A Euro-centric viewer's reflection on a black subject in painting might encompass more than the idea of difference, but it can seldom escape entirely from this initial designation of 'other.'"
For the exhibition, the artist has created a new suite of paintings informed by works in the BMA collection, including Sandro Botticelli's Madonna Adoring the Child with Five Angels; Caterina van Hemessen's Portrait of a Young Lady; and Edme-Alexis-Alfred Dehodencq's Little Gypsy.
Mokgosi's artwork has been exhibited nationally and internationally at venues including the Botswana National Gallery, The Hudson Valley Center for Contemporary Art Museum, The Studio Museum in Harlem, the Armand Hammer Museum of Art and Culture Center, Yerba Buena Center for the Arts, and the Lyon Museum of Contemporary Art.
<><><><><><><><>
The Medicine Show
Friday, August 17: 7:00 PM – 11:00 PM
Arena Players | 801 McCulloh St
The Medicine Show is a modern day storytelling project showcasing the stories of the people and ideas shaping the future of what's next in social innovation.
For each live event, selected social innovators are paired with a curated group of storytellers such as comedians, spoken word artists, poets, musicians, and performance artists.  After weeks of collaboration, each storyteller takes the stage and shares an original piece of work showcasing the stories behind the social innovator and the project issue that they are solving.
The Medicine Show is where artists meet entrepreneurs and stories are told.
In Partnership with Red Bull Amaphiko
A night of social innovation innovation storytelling featuring local artists and storytellers sharing the stories of Baltimore's most inspiring social entrepreneurs through one-of-a-kind performances.
Music by DJ Harvey Dent
Hosted by Love the Poet
Michelle Antoinette Nelson aka LOVE the poet is an artist, innovator, and Founder of Brown and Healthy, a non-profit global health and wellness initiative for people of color. She has appeared on CNN Live, CBS WJZ-TV, and Fox 45 television as a multifaceted career creative who's dedicated over a decade to her life's work to innovating for social justice, authoring books and plays, writing arts education curricula. Michelle is also the Founder of BE FREE Fridays, the longest running monthly open mic in Baltimore, co-curator, and host of The Red Bull Amaphiko Medicine Show.
<><><><><><><>
Red Bull Amaphiko Festival 2018
Friday, August 17th – Sunday, August 19th
various locations
What: Red Bull Amaphiko Festival ‹ a three-day festival featuring workshops, performances, and events celebrating the spirit of social innovation and creativity in Baltimore
Who: Red Bull Amaphiko, a global program that supports social entrepreneurs
When: Fri, Aug 17 – Sun, Aug 19, 2018
Where: Various locations throughout Baltimore (see below)
Why: To celebrate social innovation through creativity, culture, and the arts 
All festival events are free and open to the community to attend
 August 17: The Medicine Show at Arena Players with Be Free Fridays, hosted by Love The Poet
A night of social innovation storytelling featuring local artists and storytellers sharing the stories of the city¹s most inspiring social entrepreneurs through one-of-a-kind performances. Performing storytellers include Nia June, Kondwani Fidel, David Fakunle, Joy Postell, Amy Reid, Ezee Jackson, Sir Alex R, and Hoesy Corona. Social Entrepreneurs include Valeria Fuentes; Roots & Raices, Ava Pipitone; Host Home, Kyle Pompey; Perspective Baltimore, Liliane Merkol; Mera Kitchen, Nicholas Mitchel; Noisey Tenants, Michael Battle; The Rich Program, and Red Bull Amaphiko Academy alumni Brittany Young; B-360 and Walker Marsh; Tha Flower Factory. Event is free with RSVP and open to the public. RSVP at redbullamaphikofestival.com
 August 18: Young Entrepreneurs Workshop 
A series of partner facilitated skill-building workshops supporting over 150 young Baltimore entrepreneurs with a focus on creative fields. Workshops will be lead by Baltimore-based entrepreneurs including Invisible Majority, Muse 360 Arts, Roots & Raices, Media Rhythm Institute, and Red Bull Amaphiko Academy alumni Muhammad Najee-ullah of PURGG and C. Harvey of Baltimore's Gifted. Participants were selected by application and workshops are closed to the public.
 August 18: Luv's Art Project Block Party at Hollins Market
A community celebration in Hollins Market neighborhood, featuring an all-female lineup of performers from the Baltimore and Philly Club scenes. Among those performing:  DJ Diamond Kuts, TT The Artist, DJ Trillnatured and more. Event is free and open to the public.
 August 19: The Sunday Summit at the Impact Hub, Motor House, and YNOT Lot
A series of conversations and special performances exploring the intersections between creativity, business, and social innovation as well as performance arts and social commentary. Programming will be curated by Motor House, Impact Hub, Pipe Dreamz, ArtsCentric, GRL PWR and select Baltimore event organizers committed to providing platforms and spaces for showcasing and supporting local emerging talent including Red Bull Amaphiko Alumni Changa Bell of the Black Male Yoga Initiative and Dominic Nell of City Weeds.
<><><><><><><><>
Peabody Composition and Improvisation Summer Camp Concert
Friday, August 17th • 6:30pm
Reginald F. Lewis Museum
830 East Pratt Street : 21202
Enjoy a summer concert rocking to the creative musical tones of Baltimore City Youth from the Peabody Preparatory Improvisation and Creative Composition Ensemble. Their repertoire will include new improvisational works created during a one-week summer intensive workshop with Baltimore City youth and the Peabody Institute ensemble members.
Free Program
Omnibus Filing 2.0: Empathy Mirror | Gallery Talk
Saturday, August 18 • 2pm
School 33 Art Center
1427 Light Street : 21234
Join us on Saturday, August 18 at 2pm for a Gallery Talk with the artists of "Omnibus Filing 2.0: Empathy Mirror"!
Artists: Daniel Bozhkov / Steven Brower / Patrick Killoran / Brian Korgel / Julie Nagle / James Sham
Omnibus Filing 2.0: Empathy Mirror is an exhibition of cross-disciplinary work by a collective of artists, scientists and researchers. Each project is an intersection of research and art— exploring themes of empathy through multiple lenses such as interspecies architecture and Artificial Intelligence. From "cuddleable" research papers to a live performance debut by renowned Chemical Engineer Dr. Brian Korgel, many of the works employ interactivity or performativity. This multi-media exhibition presents art as an alternative model for scientific research, and empathy as a means of inquiry. It is the result of countless intellectual jam sessions between minds that do not typically have the opportunity for radical collaboration, both intentional and accidental.
Pictured: Brian Korgel- "Incessive Permutations 9!"
<><><><><><><>
SoBo Summer Music Series | Craig Alston
Saturday, August 18th • 5:30pm
Carroll Park
1515 Washington Boulevard : 21230
Craig Alston is a multi-instrumentalist from Baltimore who is best known as the saxophonist for Fertile Ground. Alston began performing with Fertile Ground while attending Morgan State University. As the band became more successful, he chose to leave college and pursue his passion. Alston plays the saxophone, bass and keyboard. As a saxophonist, he has played with jazz legends such as Larry Willis, David Murray, Oliver Lake, John Hicks and Jimmy Heath.
The SoBo Summer Music Series continues through September 2018 with free music concerts and workshops in South Baltimore. The series aims to activate greenspaces and community gathering locations in less frequented neighborhoods, with a particular focus on Cherry Hill, Westport, Lakeland, Sharp Leadenhall and Carroll Park neighborhoods. The SoBo Summer Music Series is presented by the Baltimore Office of Promotion & The Arts (BOPA) in partnership with Youth Resiliency Institute, Baltimore City Recreation and Parks, Catholic Charities and the South Baltimore Gateway Partnership.
South Baltimore is the entrance point for most visitors to the city, coming in off I-95 from the south, and home to some of the city's major attractions: Fort McHenry, Oriole Park at Camden Yards and M&T Bank Stadium. Those who dig a little further into South Baltimore will find a vibrant dining and nightlife scene, as well as venerable, but less visited neighborhoods that define what it is to be "authentic" Baltimore.
A schedule of the remaining events included in the SoBo Summer Music Series is below. Most events are produced specifically for the series, while others are existing events with a music component. For more information on the events, visit www.promotionandarts.org or call 410-752-8632.
<><><><><><><><>
Pirate Macbeth | A Fundraising Event
Saturday, August 18th • 7pm
923 South East Avenue : 21224
Get tickets now at www.cohesiontheatre.org/tickets
Come experience Shakespeare's Macbeth like you've never seen before, and help raise money for Cohesion Theatre Company in the process! Cohesion is putting on our biggest most fantastical fundraising event ever, and you are invited to this spectacular evening! There will be food, drinks, music, dancing, raffles, silent auction, and the centerpiece of the evening: Pirate Macbeth!!! Jeff Miller has adapted Shakespeare's classic of power and ambition for the high seas, and we at Cohesion are hoisting the colors high to bring you a pirate-themed evening full of adventure, murder, sea shanties, creatures of the deep, and sirens songs, all in support of the artistic programing of Cohesion Theatre Company!
A limited number of basic ticket packages for the evening start at just $20!!! Regular admission, which includes food, music, performance, dancing, and more starts at $40. Drinks, including beer, wine, soda, and specialty themed cocktails, will be available at a cash bar at the event. Special supporter ticket packages which include drink and raffle tickets start at $50.
The evening begins at 7pm on Saturday, August 18th with a cocktail hour that will include frozen specialty cocktails like the "Keel-Haul": Rita's Italian Ice mixed with rum, as well as local delicacies from neighborhood restaurants, silent auction items from local business and theatres, and live music from the cast of Pirate Macbeth.
About 8pm, the performance of Shakespeare's Pirate Macbeth will begin, as the audience is immersed into the high seas world of Scottish conflicts for the crown, and a mysterious group of sirens and sea creatures who twist the fate of the noble Thane. We'll see who makes it out with their heads intact, and who is forced to walk the plank and face the deep crushing abyss of Davey Jones' Locker!!!
After the show, guests are invited to stay as the party kicks in to high gear with dancing and late night pirate shinanigans as we celebrate the close of Season 4 at Cohesion Theatre Company, and look to the future!
All guests are encouraged to come in their best pirate or sea creature themed regalia!
Join us for one night of amazing pirate adventure and fundraising!!!! ARRRRRR!!!
<><><><><><><><
ILLUMINATED (a surrealist garden party)
In the Historic Garden at the Peale
The Peale Center
225 North Holliday Street : 21202
Starting promptly at 19:24 nightly, Thursday – Saturday evenings
August 9 – 25, 2018
Tickets: https://illuminated.bpt.me/
Amusements, delights, and wonders will be provided. Reveries should be expected.
Surrealist attire strongly encouraged. Realist attire will be frowned upon.
Featuring fantastic feats from a rotating cast of curious characters.
Light snacks and a champagne toast at dusk are included in admission.
Guests with mustaches (real or fake) will receive a special gift.
Recommended for all children over the age of 21.
Limited to 30 guests. Admission: $11 – $55, sliding scale, with limited quantities of each ticket available. Goldfish may attend free of charge. Tickets here: http://illuminated.bpt.me
Upon the occasion of rain, snow or locusts, festivities will be relocated indoors.
This event is being presented in conjunction with the grand opening of the new Pollinator Garden at the Peale, as well as the museum's annual Founders Day events on August 15th. www.thepealecenter.org.
Want to get involved? Email d@vid.london