BmoreArt's Picks presents the best weekly art openings, events, and performances happening in Baltimore and surrounding areas. For a more comprehensive perspective, check the BmoreArt Calendar page, which includes ongoing exhibits and performances, and is updated on a daily basis.
To submit your calendar event, email us at events@bmoreart.com!
<><><><><><>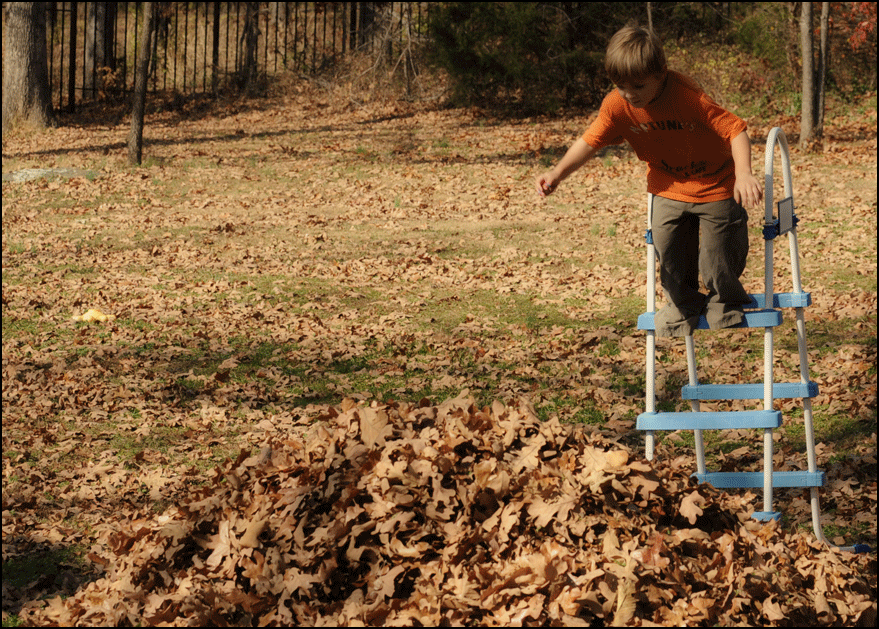 GET BMOREART'S WEEKLY NEWSLETTER
We'll send you our top stories of the week, selected event listings, and our favorite calls for entry — right to your inbox every Tuesday.
<><><><><><><><>

Queer Curiosity
Thursday, September 27th • 7-8pm
Walters Art Museum
600 North Charles Street : 21201
Inspired by works in the Walters' collection of rare books and manuscripts, Baltimore artist Alex D'Agostino presents a performance blending folk magic, art, and queer history that is part séance and part dance. This interactive work presents a newly created manuscript of queer history and methods, and explores artifacts, history, and collective memory.
<><><><><><><><>
It's A Party Life: new works by Lawrence Cromwell | Artist Talk
Friday, September 28th • 5-7pm
Hancock Solar Gallery
20 East Lanvale Street : 21201
Hancock Solar Gallery is pleased to present an exhibition, It's A Party Life new works by Lawrence Cromwell.  Join us for an Opening Reception on Saturday September 8, 6–9pm at the gallery located on the ground floor of the Nelson Kohl Building at 20 E. Lanvale St between Charles & St. Paul. Lawrence Cromwell, It's A Party Life runs through Saturday September 28, 2018. The exhibition is curated by Jordan Faye Block. Our fall gallery hours are Wednesday thru Friday 2–7pm, Saturday 1–4pm and by appointment.
<><><><><><><><>
Modern Dating | Opening Reception
Friday, September 28th • 6-8pm
Motor House
120 West North Avenue : 21201
Modern Dating explores the often hilarious, at times awkward, and always daunting world of online dating. It is a sociological study acting as both a primer for those foreign to this experience as well as catharsis for those facing it. LaPage's exhibition includes a step-by-step guide to online dating, a taxonomy of clichés with more than 1200 redacted profile screen shots organized and grouped by category, and interactive elements. Join us for the opening reception of this exhibition from 6-8pm. This is a FREE event!
<><><><><><><><>
2018 Baltimore Book Festival
Friday, September 28th – Sunday, September 30th
Inner Harbor
The Baltimore Office of Promotion & The Arts (BOPA) announces the return of the 23rd annual Baltimore Book Festival to Baltimore's Inner Harbor on Friday, September 28 through Sunday, September 30, 2018. The literary arts celebration takes place along the Inner Harbor Promenade from the Inner Harbor Amphitheater to Rash Field from 11am to 7pm daily. Admission is 100% free and open to the public.
Acclaimed local, regional and national authors appearing at the 2018 festival include award-winning journalist Jonathan Abrams, All the Pieces Matter: The Inside Story of The Wire; National Book Critics Circle Award winner and best-selling author Carol Anderson, One Person, No Vote: How Voter Suppression is Destroying Our Democracy; David Blight, Frederick Douglass: Prophet of Freedom; Jack Gilden, Collision of Wills: Johnny Unitas, Don Shula, and the Rise of the Modern NFL, in conversation with author and former sportswriter John Eisenberg; author of four New York Times bestsellers A.J. Jacobs, It's All Relative: Adventures Up and Down the World's Family Tree; 2018 One Maryland One Book author Tim Junkin, Bloodsworth: The True Story of the First Death Row Inmate Exonerated by DNA Evidence; White House Correspondent April Ryan, Under Fire: Reporting from the Front Lines of the Trump White House, in conversation with "60 Minutes" correspondent Bill Whitaker; cookbook author and chef John Shields, The New Chesapeake Kitchen; Nic Stone, Dear Martin; Earl Swift, Chesapeake Requiem: A Year with the Watermen of Vanishing Tangier Island; author and commentator D. Watkins, The Cook Up: A Crack Rock Memoir, emceeing a conversation with up-and-coming writers; and author and public radio host Marion Winik, The Baltimore Book of the Dead.
The annual Baltimore Book Festival features hundreds of author appearances and book signings, more than 100 exhibitors and booksellers, readings on multiple stages, cooking demonstrations and samplings, poetry readings, workshops, panel discussions, storytellers, children's activities, live music and local food and craft beverage. The Ivy Bookshop returns as the festival's official bookseller and lead curator, and will sell copies of appearing author's books on-site at the festival's bookshop.
Other appearing authors include National Readers' Choice Award winner Lori Ann Bailey, Highland Temptation; contemporary romance author Christi Barth, Got it Bad; best-selling author Robin Covington, Never Love a Thief; RWA RITA for Best First Book winner Pintip Dunn, Star-Crossed; Well-Read Black Girl Founder Glory Edim, Well-Read Black Girl: Finding Our Stories, Discovering Ourselves; DaMaris Hill, A Bound Woman Is a Dangerous Thing: The Incarceration of African-American Women from Harriet Tubman to Sandra Bland; One Moore Book Founder Wayétu Moore, She Would Be King; fantasy and paranormal romance author L. Penelope, Song of Blood and Stone; and Los Angeles Times Book Prizes winner and author of eight poetry books Patricia Smith, Incendiary Art: Poems (Kingsley Tufts Poetry Award).
The 2018 festival venues include Tablers Tent, Charm City Comic Pavilion, CityLit Stage, Enoch Pratt Free Library's Children's Stage with Red Canoe Café selling books, Food for Thought Stage, Inner Harbor Stage, Ivy Bookshop Stage, Literary Salon, Maryland Romance Writers' Stage, Red Emma's Radical Books Pavilion, Science Fiction & Fantasy Writers of America Stage, and the Baltimore Book Festival Music Stage.
Additional authors and the complete schedule are announced leading up to the festival.  The 23rd annual Baltimore Book Festival is produced by the Baltimore Office of Promotion & The Arts and made possible through the support of Green Mountain Energy, PNC Bank, Comcast-Xfinity, Lasik Vision Institute, Hard Rock Café, Too Far Media, Atapco, Jai Medical Center, Abell Foundation, Nora Roberts Foundation, and Caplan Family Foundation.
For more information on the Baltimore Book Festival, call 410-752-8632 or visit www.baltimorebookfestival.org. Stay connected via social by following Baltimore Book Festival on Facebook, Twitter and Instagram using the hashtag #BmoreBookFest.
The Baltimore Office of Promotion &The Arts is a 501 (c)(3) non-profit organization which serves as Baltimore City's arts council, film office, and events agency. By producing large-scale events such as Light City, Artscape and the Baltimore Book Festival, and providing funding and support to artists, arts programs and organizations across the city, BOPA's goal is to make Baltimore a more vibrant and creative city.
<><><><><><><><>
Rowhouse Project | Book Release
Saturday, September 29th • 7-10pm
Springsteen
422 South Highland Avenue : 21224
Artist Panel @ 8pm moderated by Resort
Springsteen hosts an evening for the Rowhouse Project book release. Please join us for a discussion with participating artists moderated by Resort, some food and drink to celebrate, and a preview of our new space slated to open in 2019.
Rowhouse Project took place between Summer 2014–Spring 2016 in a Baltimore rowhouse and presented exhibitions by Justin Lieberman, Josh Tonsfeldt, Trevor Shimizu, Zak Kitnick, Cynthia Daignault, Ajay Kurian, Van Hanos, and Sam Anderson.
This new publication brings together all eight exhibitions into one book. Edited by Lucie Fontaine, published by Hassla.
An initial release was hosted at Karma Bookstore on September 5th, and there will also be a talk at the New York Art Book Fair at MoMA PS1 on Sunday, September 22nd at 2pm.
What makes a house?
Are four walls enough?
Is a roof enough?
Are the neighbors enough?
Can it exist without running water?
Or without heating?
What makes a home?
Is it someone living inside?
Is it the traces that were left?
Is it the furniture that allows you to store clothes in it?
Or a couch, that makes it comfortable?
Is it someone cooking in it that makes it smell alive?
Is it the intimacy?
Is it the music that fills the space?
What is a show?
Is it a white cube that makes it?
Is it an immaculate wall that makes it?
Is it a polished floor?
Is it a space that always stays the same?
Rowhouse project was everything and nothing of the above.
-Lucie Fontaine
Rowhouse Project
Edited by Lucie Fontaine
428 pages, softcover
5.875 x 8.25 inches, 14.9 x 21 cm
Edition of 1,000
ISBN 978-1-940881-26-3
Published by Hassla
<><><><><><><><>
The End of Days Spectacular Spectacular: Phaan Howng: The Succession of Nature
Sunday, September 30th • 4-7pm
Baltimore Museum of Art
10 Art Museum Drive : 21218
Join us for a lively afternoon celebrating, Phaan Howng: The Succession of Nature, closing October 7 with Goh's Kung Fu
Details
Following a welcome from Phaan Howng in The Succession of Nature exhibition, join Goh's Kung Fu, Greenmount West Community Center drumline and colorguard, and Baltimore Dance Crews Project, for a parade to and performances on the BMA's historic front steps, 4-4:45 p.m.
Enjoy refreshments from Mera Kitchen Collective, 5-7 p.m.
Take part in a hands-on painting activity, 5-7 p.m.
Hear youth DJs from Lillian S Jones Rec Center, mentored by DJ Trillnatured, 5-7 p.m.
In the event of inclement weather, parade and performances will be held indoors.
**PHOTO by Brandon Nehus