BmoreArt's Picks presents the best weekly art openings, events, and performances happening in Baltimore and surrounding areas. For a more comprehensive perspective, check the BmoreArt Calendar page, which includes ongoing exhibits and performances, and is updated on a daily basis.
To submit your calendar event, email us at events@bmoreart.com!
<><><><><><>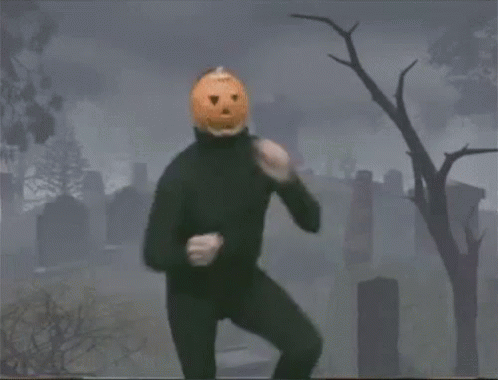 GET BMOREART'S WEEKLY NEWSLETTER
We'll send you our top stories of the week, selected event listings, and our favorite calls for entry — right to your inbox every Tuesday.
<><><><><><><><>
AVAM's Free Fall Halloween Celebration
Tuesday, October 30th • 4-7pm
American Visionary Art Museum
800 Key Highway : 21230
Join us for another freaky Free Fall Halloween Celebration at AVAM!
4pm-7pm Free Monster Mash-Up Workshop! Free Monster Mash-Up Workshop! Boos and ghouls of all ages are invited to create their own paper monster! All templates, markers and sparkly bits provided. Join this ALL AGES family workshop in our JRVC, 3rd Floor & Face Painting too!
4pm-7pm Free Museum Admission! Explore the latest AVAM exhibition, Parenting: An Art without a Manual, & tour the rest of our wonderland campus.
Free to attend. No tickets are required. But please let us know you're coming, with your online RSVP.
<><><><><><><><>

Charts and Records: Documents of Conditions and Processes | Reception + Artists' Talk
Thursday, November 1st • 5-7pm
Julio Fine Arts
Loyola University Maryland : 21210
An exhibition of new works by Loyola's own Visual Arts Faculty Billy Friebele and Jon Malis
From the artists "As artists continually examining the process of our art-making, the tools we use have become key participants in the documentation and recordings of our practice. Tools make claims to be objective and unbiased, faithfully recording with no input or errant marks left behind. Our work questions whether this assumed infallibility of the machines designed to remove the marks and bias of the hand is valid. In many ways, it is the very tension between absolute precision and subtle imperfections that lies at the center of both of our artistic practices. What we discover in the process is that perception becomes relative, the machine changes fact, and time is no longer linear. All tools leave marks of their presence."
<><><><><><><><>

The Music, Seen | Reception
Thursday, November 1st • 5:30-8:30pm
WTMD
1 Olympic Place : Towson
WTMD is excited to host "The Music, Seen," a new art exhibit of musically inspired work by five Maryland artists: Landis Expandis, Cody Pryseski, Watson, Kristin Wiebe and Minas Konsolas, and curated by Peggy Hoffman.
The free opening reception is 5:30 p.m. to 8:30 p.m. Thursday Nov. 1 in the station's performance studio, and features live music (TBA), as well as complimentary refreshments.
Landis Expandis is an award-winning musician, DJ, and artist. He left MICA after his junior year to pursue a career in music. His rock/soul band, All Mighty Senators made a national name for itself, so he spent several years touring with the group. Over 25 years later, the Senators still play from time to time, as does his new band, F City. Expandis has gone back to school to complete a degree in graphic design and illustration. He also teaches music to kids at School Of Rock. He believes that art, like music, consists of color, texture and composition.
Watson's work is fueled by the excitement of the "big city" and the often overlooked beauty of the urban landscape. Infrastructure, as well as decay in urban environments intrigue him the most. Informational signs, advertising, graffiti, layered paint, and neglect weave a rich tapestry of imagery that is an endless supply of inspiration. Watson lives in Frederick County, where he works as an artist, arts advocate, and curator. His work has been featured in venues throughout the mid-Atlantic region.
Minas Konsolas was born in Greece and has lived in Baltimore since 1976, where he graduated from the Maryland Institute, College of Art. He is known for embracing a variety of styles and techniques, which allows his work to continually evolve. He is currently exploring collage on cardboard. His constant focus is how light interacts with color and form. Konsolas is former owner of Minás Gallery. His work has appeared in magazines, on book covers and on television. His paintings are widely collected, locally, nationally and abroad.
Much of Kristin Wiebe's current work is inspired by people and events encountered through her former work in international human rights. Working primarily in acrylic on canvas, she has always been encouraged by the bold and emotive colors and shapes of Matisse and Gaugin. Her paintings are held in private collections in Bangladesh, Canada, Malaysia, New Zealand, The Philippines, and the United States. Originally from Nebraska, she now lives in Baltimore City, finding it every bit as colorful and troubled as anywhere else in the world.
Cody Pryseski is a Baltimore-based artist who typically specializes in portrait and figurative oil paintings. However, this series of conceptual, abstract paintings is a continuation of work begun in the late 1990's. These pieces are portraits that are intended to evoke emotion and mood through the visualization of sound. The work references specific songs that are connected to either a person, moment, or pet. Pryseski grew up in Baltimore and graduated from MICA in 1996 with a BFA in General Fine Arts. He maintains a studio in Fells Point.
<><><><><><><><>
Artist Conversation: John Waters and Kristen Hileman + Book Signing
Thursday, November 1st • 6pm
Baltimore Museum of Art
10 Art Museum Drive : 21218
Please join us for an in-depth conversation with artist and legendary filmmaker John Waters to discuss the work featured in his new exhibition John Waters: Indecent Exposure with Senior Curator Kristen Hileman.
Hear more about the artist's provocative use of humor to subvert mainstream attitudes and expectations, and his strategies for appropriating and manipulating images, including his own self-portraits and pictures of individuals from films.
Doors open at 5:30 p.m. | Tickets are now on sale.
Seating for this ticketed event is first come, first served. Early arrival is recommended. We anticipate that this event will be at maximum capacity.
John Waters will personalize and sign copies of the John Waters: Indecent Exposure catalogue during this special night, featuring free exhibition admission from 5:30-8 p.m.
Pick up a numbered voucher at the East Lobby Box Office at 5:30 p.m., then return with your books no later than 7:30 p.m.
Catalogues (including pre-signed copies) will be available for purchase at the BMA Shop.
<><><><><><><><>
Meet The Makers: Made In Baltimore Fair
Friday, November 2nd • 5-8:30pm
Sagamore Pendry Baltimore
1715 Thames Street : 21231
Baltimore Development Corporation's Made In Baltimore program, in partnership with the Baltimore Integration Partnership and Port Covington Development Team is proud to present Meet The Makers: a Made In Baltimore Maker Fair at the Sagamore Pendry Baltimore, Friday November 2. Enjoy a unique evening of local shopping and revelry at the magnificent Sagamore Pendry Hotel. Grab a cocktail and get a start on holiday shopping from our carefully curated array of Baltimore City-Made home goods, body care, specialty food products, soaps, candles, coffee, art prints, stationary and more. As a bonus, all attendees are invited to enter a FREE raffle for a chance to win a $100 Gift Card to the brand new Made In Baltimore Pop-Up Shop on North Avenue.
More info online at www.madeinbaltimore.com
Made In Baltimore is a local branding campaign, housed under the Baltimore Development Corporation, aimed at increasing jobs and entrepreneurship in Baltimore's light-manufacturing sector. The Program currently hosts a pop-up shop at 22 W. North Avenue, featuring the work of more than 60 local artisans.
The Baltimore Integration Partnership, an economic inclusion initiative incorporating 14 of the region's higher education institutions and hospitals, public partners, nonprofits, and foundations, works to create jobs through local hiring, buying, and reinvestment strategies.
<><><><><><><><>
The Afro-futurist Aesthetic and the Written Body
Monday, November 5th • 7pm
Center for the Arts, Recital Hall CA3066
Towson University : 21204
Juliana Huxtable, an artist, writer, performer and DJ, will give an interdisciplinary lecture and performance that explores Afrofuturism and "conditioning." Huxtable focuses specifically on digital spaces, identity and the body. May contain material recommended for mature audiences.

<><><><><><><>
BmoreArt Magazine Launch: Issue 06 Home
Thursday, November 15: 7-9 at Union Craft Brewing
Join us for the launch of our Home Issue at Union Craft Brewing's new home!
This party is an opportunity to support local art and artists and to celebrate creativity in the city we love. It's also a chance to enjoy the things we love most at home: Beer, Pizza, Tacos, Magazines, and wearing whatever you damn well please.
Issue 06 features the photography of Devin Allen, writing by Kondwani Fidel, the amazing homes of artists, wearable fiber-based sculpture, the art of Zoë Charlton, the hows and whys of collecting with Schwanda Roundtree, and the stories of those who have intentionally made Baltimore their creative home. This issue is an exploration of what home means to different people, and how it is unique to Baltimore.
Tickets include a new magazine, Union Craft beer, Well Crafted pizza, tacos from Clavel, and SKEE BALL!
Tickets and more information here.