BmoreArt's Picks presents the best weekly art openings, events, and performances happening in Baltimore and surrounding areas. For a more comprehensive perspective, check the BmoreArt Calendar page, which includes ongoing exhibits and performances, and is updated on a daily basis.
To submit your calendar event, email us at events@bmoreart.com!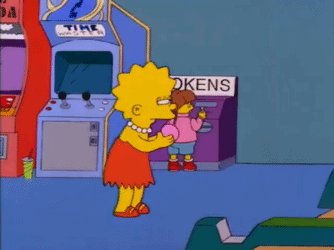 GET BMOREART'S WEEKLY NEWSLETTER
We'll send you our top stories of the week, selected event listings, and our favorite calls for entry — right to your inbox every Tuesday.
---
The Shape of Change | Reception + Juror's Talk
Wednesday, November 28th • 5-7pm
Cade Art Gallery
Anne Arundel Community College : Arnold
Throughout history, artists have been agents of change, bearing witness to, interpreting, and disclosing the human impact of our state of being.
Whether political, physical, scientific, psychological, aesthetic, or intellectual, the shapeshifting artist initiates conversation, placing artists at the forefront of change.
ARTISTS
Patricia Autenrieth, Albert Chmelar, Blake Conroy, Nayda Cuevas, Jan Dickey, Brad Eilering, John Fansmith, Ghisiaine Fremaux,  Mack Gingles, Brandy González, Vinnie Hager, Mia Halton, Dee Hood,  Polina Isurin. Brooke Jana, Mrinal Joshi, Ryan Lewis, George Lorio, Jade Lowder, Cristin Millett, Michelle Nunes, Whitney Sage, Leah Schretenthaler, Tyler Scully, Theresa Sullivan, Kevin Wallace, Theresa Wilshusen, Andrew Yff
JUROR INFO
Amy Eva Raehse is Executive Director, Partner, and Vice President at Goya Contemporary Gallery (established 1996) which represents emerging and mid-career artists in an international program focused on Post-War and Contemporary Art in both primary and secondary markets.   She has curated over 100 exhibitions including shows of Joyce J. Scott, Fanny Sanin, Lynda Benglis, Christian Marclay, Ann Hamilton, Sergio Sister, Sanford Biggers, Louise Bourgeois, Yue Minjun,  Sonya Clark, Sam Gilliam, Louise Fishman, Jo Smail, William Kentridge, Kyle Hackett, Timothy App, Soledad Salame, Liliana Porter, Ana Tiscornia,  among many others.  She has placed artworks in major public and private collections worldwide including MoMA, The MET, the Smithsonian(s), the BMA, Philadelphia Museum of Art, Chrysler Museum, Toledo Museum, National Museum of African American History and Culture, National Museum of American Art, Brooklyn Museum, Museum of Arts and Design, amid others.  For more than 20 years, Raehse has also remained an independent curator, taught at a number of Colleges and Universities, and lectures on professional practices.  A consultant and advisor to many organizations,  Raehse is on the Board of Directors at The Creative Alliance of Baltimore, and the Programming Advisory at Maryland Art Place.  She has juried myriad platforms including The Ruby's, Academy Art Museum, and Light City,  and has authored exhibition catalogue essays and articles in several publications.   A member of the Association of Print Scholars and the International Fine Print Dealers Association,  Raehse holds a MFA, BFA, and Certificate in Arts Management.  A New Yorker by birth but a Baltimorean by choice, Raehse has worked in Museum, not-for-profit, commercial, and academic sectors of the arts.  Most recently, Raehse co-produced the largest retrospective to date for MacArthur Fellow Joyce J. Scott (represented by Goya Contemporary) with Grounds For Sculpture in New Jersey, curated by Lowery Stokes-Sims and Patterson Sims. She has also worked with Katzen Museum to co-produce a 45-year survey of works by American Abstract Geometric painter Timothy App.
---
BmoreArt Magazine Launch Party Issue 06: Home
** Rescheduled ** Thursday, November 29th • 7-9pm
Union Craft Brewing
1700 West 41st Street #420 : 21211
Join us for the launch of our Home Issue at Union Craft Brewing's new home!
This party is an opportunity to support local art and artists and to celebrate creativity in the city we love. It's also a chance to enjoy the things we love most at home: Beer, Pizza, Tacos, Magazines, and wearing whatever you damn well please.
Issue 06 features the photography of Devin Allen, writing by Kondwani Fidel, the amazing homes of artists, wearable fiber-based sculpture, the art of Zoë Charlton, the hows and whys of collecting with Schwanda Roundtree, and the stories of those who have intentionally made Baltimore their creative home. This issue is an exploration of what home means to different people, and how it is unique to Baltimore.
Tickets include a new magazine, Union Craft beer, pizza, tacos, and SKEE BALL !
---
Proficiencies for Living in Ruins: Green Frequencies
Thursday, November 29th • 7pm
Lovely Lane United Methodist Church
2200 Saint Paul Street : 21218
Please join Tom Boram, Melissa Webb, and ICA Baltimore for the third and final performance reaction / interaction with Proficiencies for Living in Ruins at Lovely Lane United Methodist Church. Tom Boram will perform "Proficiencies for Living in Ruins: Green Frequencies" on on the evening of Thursday, November 29. Doors art 7pm, performance at 7:30.
"Proficiencies for Living in Ruins: Green Frequencies" is a performance of pipe organ and computer, light and shadow, intended to consider the sensual qualities of green as radiant energy – resonating around 550 tetrahertz. The year 1983 saw the release of both the Misfits' Earth AD and the soundtrack to the environmentalist art film Koyaanisqatsi, composed by Philip Glass. The most important tracks from each of these albums are, respectively, "Green Hell" and the main theme, "Koyaanisqatsi." These two tracks share a common theme of humans living on an Earth they've poisoned. However, they both suggest a new growth pattern arising from a perspective that this contrived hell on Earth is still defiantly green. A lyric from "Green Hell" asserts that within this greenness we can seek the "Genie of Death" – aka nature – finding each other anew in the pall of technology.
A large-scale, site-specific installation by Baltimore-based fiber artist Melissa Webb, Proficiencies for Living in Ruins represents a partnership between the artist, the Institute for Contemporary Art, Baltimore, and Lovely Lane United Methodist Church. Situated inside the dramatic architecture of a currently unused chapel in historic Lovely Lane UMC, this interactive environment explores the human endeavor to operate within a society which has distanced itself from nature in an ever-expanding manner. Utilizing an accumulation of handmade, and manipulated found materials, Webb imagines a future where, in the face of deteriorating environmental and societal stability, humankind and the natural world learn new ways to thrive in symbiosis. Viewers are encouraged to consider their bodies in relation to objects and people within the space — alternately obscuring and revealing, isolating and conspiring.
---
Gregory Sholette: Art as Social Action
Thursday, November 29th • 7-9pm
MICA Falvey Hall, Brown Center
1301 West Mount Royal Avenue : 21217
Gregory Sholette is an artist, activist and author. He is the author of Dark Matter: Art and Politics in the Age of Enterprise Culture (Pluto, 2010) and Delirium and Resistance: Activist Art and the Crisis of Capitalism (Pluto, 2017).
He writes on the histories of Political Art, Artists collectives and social practice. He co-founded two artists' collectives: Political Art Documentation and Distribution (1980-88) and REPOhistory (1989-2000).
A co-director of Social Practice Queens at Queens College CUNY, he holds a PhD from the University of Amsterdam, The Netherlands, and is a graduate of The Cooper Union, University of California, San Diego, and The Whitney Program in Critical Theory.
---
BSO Pulse: Parquet Courts
Thursday, November 29th • 8:30pm
Meyerhoff Symphony Hall
1212 Cathedral Street : 21201
BSO Pulse is back for the fourth season — bringing together the worlds of classical music and indie artists onto one stage! Each concert crosses genres, opening with a classical performance by members of the BSO, a set from our featured artist and culminating with a unique collaboration between the two groups.
Indie darlings Parquet Courts are blowing up on the alternative music scene with their dance-able punk rock hits. Their latest album, produced by Danger Mouse, has been heralded by The New Yorker and Rolling Stone. Parquet Courts are all over the festival circuit from SXSW to Lollapalooza, cementing their place as one of the indie scene's most talked about groups.
Every show kicks off with a pre-concert party with live music, happy hour drink specials and food from our favorite Baltimore spots.
---
Home Sweet Home // Flirt | Closing Reception
Saturday, December 1st • 1-5pm
Resort
235 Park Avenue : 21201
Home Sweet Home is Natan Lawson's first solo exhibition in the Baltimore area, and includes a new series of paintings and sculpture.  The works in Home Sweet Home reference imagery found in home interiors – a nostalgic and perhaps melancholic look back at the tactility of childhood. Crafting projects, fridge drawings, bedroom decorations, wallpaper, pets, toys and games, picture books, textiles, still life paintings, floral patterns, and seasonal decorations inform the imagery that has been scanned or sourced from the internet and collaged, combined, and adjusted. This specific and loaded imagery is simultaneously autobiographical  and universal, familiar to an 80s and 90s upbringing. Lawson revisits and monumentalizes these bygone aesthetics as meditation on collective and personal loss. This series builds on Lawson's previous, abstract iconography sourced from a vast archive of printed material, referencing vintage computer graphics, graphic design, logos, and instruction manuals.
In this new body of work, Lawson continues his use of modified CNC and vinyl cutter machines to explore and subvert grid-oriented imagery. These mechanical units have been hacked and altered to use the axis-bound arm to execute imagery with a range of traditional artist media including acrylic paint and copic ink applied with brushes and airbrush. Lawson's machines effectively "print" manipulated digital images that are sent from computer, requiring separation of the files into color layers much like other printmaking processes. The process has parallels to and visual echoes of traditional methods of creating images on a grid including textile production techniques like cross stitch and weaving. This alternative approach to painting involves stops and starts, swapping colors, misregistration, error, and imperfection, all of which become part of each final piece and reflect a process that is not fully streamlined and predictable.
FLIRT
Art can be a tease. Made to be admired and needed, persuasive through declarative or suggestive means. It is formally definite but unstuck from time, and this peculiarity allows images to survive rippling contexts and societies with that same enticing glimmer as before, though still and always dependent on the kindness of strangers.
My grandmother took to the beach in Havana with a camera sometime in the early 1940s with the same intent, to smile her contour off that shore and cast it until it found its true audience, her ideal lover.
We know otherwise (just as Piero della Francesca splits inscrutable Madonna's disinterest down the seam of her dress with her own daydreaming fingers). History accumulates like architecture and lives. Still, let's be probing and throw what is settled to the wind. To tease is to seduce and deny ownership and poke fun, draw out, tell the story again and again funny and unfunny. Let's see what happens.
---
Theatre Morgan Presents Romare Bearden On Stage
Saturday, December 1st • 1pm
Reginald F. Lewis Museum
840 East Pratt Street : 21202
Experience several artworks from Romare Bearden: Visionary Artist exhibition through three theatrical presentations performed by Theatre Morgan of Morgan State University. Vignettes will center on the Odyssey, August Wilson who inspired some of Bearden's works and African American spirituality involving the Messiah.
Included with Museum admission.
---
MERRY MART 2018
Sunday, December 2nd • 11am-5pm
Creative Alliance
3134 Eastern Avenue : 21224
Shop a diverse mix of handmade items by artisans from Baltimore and beyond this Holiday Season!  Merry Mart is an annual juried holiday craft market that showcases high-quality handmade arts and crafts including; clothing, handbags, accessories, ceramics, soaps, kids' toys, mixed media, jewelry and great art! Bring your kids to our free drop-in arts workshop from noon to 5 pm.