BmoreArt's Picks presents the best weekly art openings, events, and performances happening in Baltimore and surrounding areas. For a more comprehensive perspective, check the BmoreArt Calendar page, which includes ongoing exhibits and performances, and is updated on a daily basis.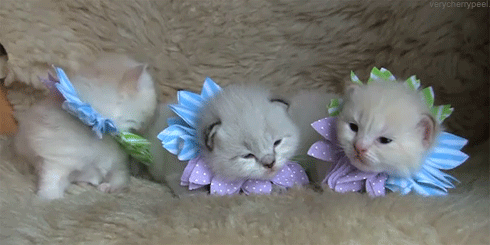 To submit your calendar event, email us at 
events@bmoreart.com
!
GET BMOREART'S WEEKLY NEWSLETTER
We'll send you our top stories of the week, selected event listings, and our favorite calls for entry — right to your inbox every Tuesday.
---
Don't Worry Your Head | Closing Reception
Thursday, March 21st • 7-9pm
Terrault
218 West Saratoga Street : 21201
Terrault is pleased to announce the closing reception for "Don't Worry Your Head", a solo exhibition of works by Ellie Dent.
The work of Ellie Dent focuses on the experience of being a patient in today's health industry. Her visual interests are at the intersection of medical science, object making, and traumatic experience. Motivated by fear and fetish, her work stems from a personal narrative of medical trauma, the impact of diagnosis, and the rituals of chronic illness.
Using primarily steel and appropriated hospital materials, the work's simultaneous presence and absence of the human body raises conversations about mortality and control. Materially, Dent use specific objects that patients interact with during examination that identify them as patient, like hospital gowns and exam table paper. Her work also reflects an interest in materials that exist in a space without the doctor that recalls memories of being a patient, like pharmaceutical waste. Dent assigns these materials as souvenirs for the purpose of discussing the topics of sentimentality, confession, and collection. These materials remind us that we are always subjects to a medical industry.
The steel armatures present in the work are designed to present the body as a specimen, heightening the sensation of vulnerability and humiliation of examination. Designing with the proportion of the body in mind, Dent prompts the viewer to examine the body like a doctor. She takes inspiration from the meat industry, where animals are treated as objects in a condition that's unsterile, unregulated, and violent. Dent's work is also a reflection of being a woman in America trying to navigate the tenuous battle of gaining and losing control of our bodies during the current political debate on healthcare.
Dent's body of work, although diverse in material and imagery, is a critique of the display of power in the health industry
---
Spaces of the Un-Entitled | Closing Reception + Performance
Friday, March 22nd • 6-9pm
The Peale Center
225 North Holliday Street : 21202
A visual analysis of architecture and its impact on people of impoverished communities
February 7, 2019 – March 22, 2019
Curator: Jeffrey Kent
"Stay dangerous," a motto coined by D. Watkins, describes Devin Allen's approach to artistic life and philosophy, and the impetus of his work in Spaces of the Un-Entitled. "Stay dangerous" is a challenge and a promise. It means that if you have the strength and daring to be honest in your experience of and interaction with the world, you can count on two things- Your strength will demand respect, and Your honesty will be a danger to those who live and profit by refusing it- and consequently, a danger to you. As you refuse to yield, you prove you have the strength to back up the danger of honesty. The more you stay dangerous, the more dangerous you become to the status quo.
Allen invites the audience to "Stay dangerous" as they reexamine their perceptions, experiences, and truths of the Spaces of the Un-Entitled, and our shared experience. 'Spaces' considers the immersive and connective qualities of photography, installation, and performance. The day after opening night, Devin Allen will speak with ghosts from his Un-Entitled past, the ghosts who reside in what was left behind, who are lost as Gentrification erases the history of neighborhoods.
"Stay dangerous" is about respect, as Spaces of the Un-Entitled respects the architectural history of the homes and lives left behind. And it's about truth, as Devin Allen refuses to allow these spaces and lives to disappear under spackle and paint.
March 22nd, 6pm-9pm CLOSING RECEPTION: Collaboration Performance with Devin Allen, Cheyanne Givens, Kondwani Russell and Chris Wilson
---
Liquidation /// Oneiric Emblems | Closing Artist Talk
Friday, March 22nd • 7-10pm
Current Space
421 North Howard Street : 21201
Current Space is proud to present Liquidation, a solo exhibition by Dre Britton and Oneiric Emblems, a solo exhibition by Vianney Paul. Please join us for the closing reception and artist talk.
Closing Artist Talk: March 22nd, 7-10pm
Exhibition Duration: March 2nd – March 23rd
Gallery Hours: Fridays and Saturdays, noon – 4pm
————
Liquidation
Dre Britton
Dre Britton is an artist born and based in Baltimore, MD. He attended the Maryland Institute College of Art where he studied General Fine Arts. Dre creates large scale sculptures and temporary installations made from found objects, furniture, and fabricated structures that reference painting, architecture, and contemporary modes of sculpture. dre-britton.format.com
————
Oneiric Emblems
Vianney Paul
Oneiric Emblems is a series of paintings abstract in nature but strongly imbued in the spirit of landscape. Very much a combination of abstract painting and landscape painting, this body of work is also its own universe, emblematic of an affinity to the visual and the visceral, as though distilled through a dreamlike filter. The paintings often evoke sights from natural settings, like the slope of a hill, valleys or mountains seen through mist, fog, or rain, as well as sights from daily life in the context of human interiors, like the corner of a bed, the back of a chair, or the texture of fabric.
The act of creating these paintings stems mainly from the the experience of being in nature, as well as the longing for that experience, but is also a search for the unknown, a yearning for yet another discovery through the sum of my past experiences, akin to the way of dreams, as though the reminiscence of spaces become channeled in the creation of portals to new realms.
Very much in conversation with the history of painting and various landscape and abstract painters, from Sesshū to Inness and Rothko, my work is also a dialogue with the paint itself as a material and an exploration of the painting process in all of its aspects; not a science or a linear thought process but an intuitive one in which various paint applications, textures, thick surfaces, paint blobs, as well as thin and more subdued transparent washes, come together in a personal synthesis of painting.
Blob or wash, brush or squeegee, painting has also been a prolonged meditation on the theme of the Veil, as the concept and materiality of fabric — the cultural, historical and personal baggage it may carry for all — are also relevant to the continuity of the work, as well as its dependence on light and how it affects its ability to be seen or perceived; what may emerge through and from within it, and what may be hidden or revealed.
Drawing from my experience with ceramics, I often think of the canvas as a wall of clay veiled with a layer of glaze, pulled down by gravity and following its intrinsic algorithm, its natural behavior, as aqueous and oily substance of thinned paint follow the path of least resistance. Allowing the paint to thus "follow its dreams" and letting go of a certain control is a vital lesson I owe to ceramics; the materials, like glaze and clay being transformed in the fire, inevitable cracks, failures, or unexpected and uncontrollable beauty, seem to sometime have a say over the concepts we wish to instill to the Vessel.
It seems dualities just keep revealing themselves to me in this fascinating world of painting: thick vs thin paint, opaque/obstructive vs transparent/revealing, absence vs presence, memory vs (re)creation, control vs freedom, or, ultimately, the object-ness of the paintings versus the concepts they are asked to carry. The picture plane, like a vessel begging to be filled and emptied, holds its purpose in receiving marks, imprints, documentation of material being handled in space over a certain time (in this case, paint), to fulfill and reflect its function and pour out its content into the eyes of the beholder. vianneypaul.com
---
Fiber Works | Opening Reception
Friday, March 22nd • 6-8pm
The Galleries at CCBC
800 South Rolling Road : 21228
The exhibition "Fiberworks" looks at fibers not just as the surface upon which marks are made, but through various processes such as molding, perforating, pleating and stacking, becomes the vehicle of artistic expression.
Artists:
Charlie Citron: www.charliecitron.com
Annet Couwenberg: www.annetcouwenberg.com
and Piper Shepard: pipershepard.com
Artist-in-residence Charlie Citron will be working with the sculpture and 3D students to help create and install his artwork in the Gallery at CCBC Catonsville for the two weeks preceding the opening date of the show.
Fiberworks will run from March 22 to May 25, 2019 and is curated by David Friedheim and Nicole Buckingham Kern. Funded in part by the generous grant awarded by the Maryland State Arts Council.
---
30th National Drawing & Print Competitive Exhibition | Reception
Saturday, March 23rd • 4-6pm
Gormley Gallery
Notre Dame of Maryland University : 21204
Remarks by juror Ginevra Shay, former Artistic Director of The Contemporary
Featuring work by Mark Bischel, Jessica Burke, Suzanne Michele Chouteau, Michael DeLuca, Anne Finucane, Robin Gibson, M. Alexander Gray, Ming Hong, Jennifer Hoskins, Elena Johnston, Andrew Kozlowski, Camila Linaweaver, Sascha Mallon, Kathy McGhee, Lisa Parker Hyatt, Eva Redamonti, William Dean Reynolds, Carmen Schaefer, Charlotte Schulz, Rhonda Smith, Ellen Verdon Winkler, and Lauren Yandell
The exhibition remains on view March 18 through April 26, 2019
---
Logan Visionary Conference 2019: The Art of Parenting
Sunday, March 24th • 1-4pm
American Visionary Art Museum
800 Key Highway : 21230
In complement to the American Visionary Art Museum (AVAM's) thematic mega-exhibition, "Parenting: An Art Without A Manual," the museum presents its annual, free-to-all, but reservations required, "Logan Visionary Conference: The Art of Parenting" on Sunday, March 24, 1-4pm. With generous underwriting by the Chicago-based Reva and David Logan Foundation, participants can hear and ask questions from a world-class array of inspirational expert presenters and scientific researchers in the field of family wellbeing, child trauma, and positive parent and child attachment. This year's Logan Conference welcomes respected luminaries from these fields, among them:
Dr. Daniel J. Siegel (Keynote Speaker): Clinical professor of psychiatry at UCLA School of Medicine, and Executive Director of the Mindsight Institute, who will share a few key points he wishes EVERY parent would know
Dr. Heather Berlin: Leading neuroscientist and researcher in consciousness and in behavior disorders
Alison D'Alessandro: Expert in child trauma from the Baltimore Child Abuse Center
Dr. Robert Hamilton: Expert in guidance in soothing both infants and first-time parents, California-based pediatrician, and author of the book chockfull of advice, "7 Secrets of the Newborn"
Joe Jones: Founder of The Center for Urban Families
Shalita O'Neale Founder of Fostering Change (who herself grew up in foster care)
Dr. Brad Sachs: Parenting expert
The Logan Visionary Conference is made possible as a free public event through the kindness and generosity of The Reva and David Logan Foundation.
Image: "That Baby's Perfect" by Linda St. John. 1989. Crapas on paper. Courtesy of the artist.