BmoreArt's Picks presents the best weekly art openings, events, and performances happening in Baltimore and surrounding areas. For a more comprehensive perspective, check the BmoreArt Calendar page, which includes ongoing exhibits and performances, and is updated on a daily basis.
This week: Josef Albers and Claire Campbell Park at Goya Contemporary, Ebony G. Patterson and Erricka Bridgeford in conversation at the BMA, Sobia Ahmad, Sughra Hussainy, and Sepideh Salehi in conversation at Loyola University, Act 1 of Afro Punk Ballet at WTMD Studios, A Gentle Excavation at Resort, Yeimi Salazar at Cardinal, Brett Baker and Jay Gould at Exeter Space, TAPROOT at Waller Gallery, and Current presents a solo exhibit by Kottie Gaydos and Matisse in Bath, paintings by Se Jong Cho and sound by Marc Miller.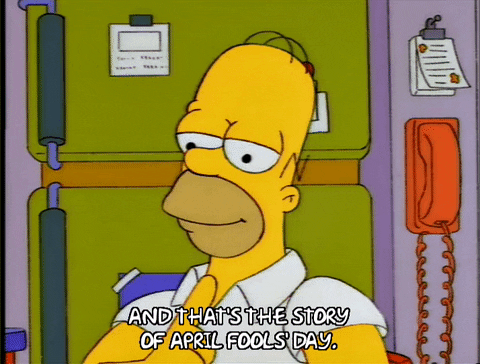 To submit your calendar event, email us at events@bmoreart.com!
GET BMOREART'S WEEKLY NEWSLETTER
We'll send you our top stories of the week, selected event listings, and our favorite calls for entry — right to your inbox every Tuesday.
---
Claire Campbell Park // Josef Albers | Opening Reception
Wednesday, March 27th • 6-8pm
Goya Contemporary
3000 Chestnut Avenue, Mill Centre #214 : 21211
---
Artist Conversation: Ebony G. Patterson and Erricka Bridgeford
Thursday, March 28th • 6pm
Baltimore Museum of Art
10 Art Museum Drive : 21218
Artist Ebony G. Patterson and Erricka Bridgeford, a leading conflict mediator and co-organizer of the Baltimore Ceasefire movement, will explore the powerful ways that Patterson's work contextualizes the lives of young people lost to violence within the colonial history of violence.
From 5 to 6 p.m., enjoy after-hours access to …for little whispers … and a reception sponsored by The Joshua Johnson Council, one of the oldest museum-affiliated groups dedicated to African American art. Learn more about the JJC from Members at the reception or visit artbma.org/give-join/jjc.html.
---
The Only Divisions That Mattered Now: A Roundtable Discussion + Reception
Thursday, March 28th • 6:30pm
McManus Center + Julio Fine Arts
Loyola University Maryland : 21210
The Julio Fine Arts Gallery, Fine Arts Department, Center for Humanities, and Messina are proud to present an engaging evening of discussion with Sobia Ahmad, Sughra Hussainy, and Sepideh Salehi, three women artists from Islamic countries, who will discuss how their artworks engage issues of gender, identity, faith and experiences of dislocation caused by unrest and war.
Ahmad, born and raised in Pakistan until emigrating to the United States at the age of fourteen, uses installations, video, and painting to probe questions of how community and notions of belonging are impacted by larger forces beyond an individual's control. Hussainy is an Afghan political refugee trained in the traditional arts of book miniature painting, illumination and calligraphy. Her work challenges forms of oppression that impose boundaries between people and silence the voices of others. She is currently serving as Artist-in-Residence at Loyola University Maryland. Salehi left Tehran for the Accademia di belle Arte in Florence, where she received her MFA, before emigrating to the United States. She works across a range of media, including painting, drawing, printmaking, and video installation, to explore memory and conflict.
This event is meant to add to and extend the conversations occurring around the Humanities Symposium text, Mohsin Hamid's Exit West, referenced by the quote "the only divisions that mattered now" in the event title, and promises to enrich our conversations about religion, gender, violence, migration and global inequities stimulated by the Humanities Symposium. Each artist has experienced her own "exit west," and together their artwork presents a compelling exchange that reflects upon so many lives in the global present shadowed by fear and conflict but sustained by hope and courage.
Please see the gallery's website for more information.
---
Act 1 of Afro Punk Ballet
Thursday, March 28th • 7:30pm
WTMD
1 Olympic Place : Towson
On March 28, WTMD is thrilled to host Act 1 of Afro Punk Ballet, one of the most unique and exciting performances to emerge from Baltimore's award-winning music and theater scenes. Conceived by the Baltimore arts collective Afro House, Afro Punk Ballet has been earning rave reviews in Baltimore.
There's nothing else quite like it. You don't want to miss this show.
Afro Punk Ballet is an Afrofuturistic opera-ballet. Set years into the future, the story delves into the world of two sisters unable to agree on how to handle the catastrophic consequences of a decision made by their late father.
Levi, a brilliant military scientist, with a unique spiritual knowledge of space and time creates a second sun. The unprecedented devastation of his sun brings the nation's inhabitants near extinction. Levi's unwillingness to face the realities of his creation, leaves his eldest daughter and successor, Corfaszia, to restore order to the land. Jakub, the younger of the two daughters, with a deep connection to the spirit world, is forced into exile.
Afro Punk Ballet is an exploration of the crossroads between African spirituality, mathematics, and physics, poetically weaving "time and space" within the movement and music. Inspired by the experience of spiritual possession in the black southern gospel tradition and similar experiences within the Afro Punk Movement, this piece utilizes a soundscape that encompasses the styles of punk music, 20th century French music, and southern gospel music. With contemporary ballet's use of abstraction, the world of Afro Punk Ballet is futuristic and mythical. By using the grandeur of opera and ballet, this piece strives to tell an epic story that challenges popular notions of heroism, morality and futurism.
General admission (standing) tickets are $20 each, and reserved seating is $25. Doors open at 7 p.m. and the show starts at 7:30 p.m. Thursday March 28 at 1 Olympic Place in Towson.
---
A Gentle Excavation | Opening Reception
Friday, March 29th • 6-9pm
Resort Gallery
235 Park Avenue : 21201
Resort Gallery and guest curator Allie Linn are pleased to present A Gentle Excavation, an exhibition that transforms the gallery into both the subject and site of research, production, and installation for work by seven artists and collectives based in Baltimore, Richmond, and New York: Keenon Brice, A.K. Burns, Janea Kelly, Nicole Ringel, Wickerham & Lomax, agustine zegers, and Lu Zhang. The show will open with a public reception on Friday, March 29 from 6–9 p.m. and remain on view through May 4.
A Gentle Excavation explores the notion that architecture is an indexical archive, which captures in its walls and rafters evidence of its previous tenants and functions. When gallery owners Alex Ebstein and Seth Adelsberger renovated the building into a gallery space in2017, they discovered a surplus of artifacts chronicling its history as a residence, a florist, ataxidermist, a shoe repair store, a uniform company, a tailor, and a printing press. These archival remnants simultaneously document the past, recording the quotidian activity and domestic labor that the building has housed, and mirror the precarity of the gallery's futurein a city facing gentrification and redevelopment.
The participating artists in A Gentle Excavation transform 235 Park Avenue through site-specific interventions that dissect the building's history, proposing that even a seeminglyordinary site demands close investigation. The archive is, thus, reconsidered as a site for sustained and collaborative exploration. Each of the included works functions as an intimate ode to the space and its history, approaching this prompt from a unique perspective: by examining the gendered implications of domestic architecture, by exploring the distinction between memory and history, and even by inventing speculative archives for other lives the building may have lived. The resulting works fuse a factual past with an imagined future into a temporally compressed and surreal, ethereal site.
agustine zegers's gallery-wide installation of flowers and scents reimagines the building's time as a nineteenth-century florist. The building's history as Franklin Uniform Companyrecontextualizes A.K. Burns's cast aluminum work shirts, relief sculptures that speak more broadly to the gender politics of labor and global shifts from manual to immaterial labor practices. Janea Kelly's poetry, drawing on place-specific narratives and relationships, is realized for the first time on an installation scale. Keenon Brice's collected images create a visual map of the surrounding city to record the artist's navigation of space. Lu Zhang's installation investigates the role of the building's storefront in engaging passersby.Nicole Ringel employs printmaking and digital media to contemplate the remnants and remainders of surfaces within the urban space. Wickerham & Lomax's advertisement fortheir nearby collaborative creative endeavor, Diskobar, blurs fact and fiction, exploring theoverlap between art practice and labor and responding to the precarity of the arts district's future.
A.K. Burns, Discard (T-shirt), 2014, aluminum, 24.5" x 25.5"
Courtesy of the artist and Callicoon Fine Arts, NY.
---
Everybody by Yeimi Salazar | Opening Reception
Saturday, March 30th • 4-8pm
Cardinal
1758 Park Avenue : 21217
NYC-based Yeimi Salazar will present her installation Everybody, composed of life size plush figures that take the form of humans but do not display any of their common attributes such as faces, hair, or clothing. The figures display a range of skin tones but are otherwise uniform. This interactive work encourages visitors to share an embrace with the figures, while the artist photographs these seemingly intimate moments. Artist reception and performance Saturday, March 30th, 4-8 p.m. The artist will be in attendance to present an interactive performance about finding comfort and healing.
This exhibition is curated by Tracey Jen and Eva Sailley of the MICA Curatorial Practice MFA Program. From the curators: Tragedies happen every day from the big scale impacting different countries around the world down to a small scale in everybody's homes. The feeling of suffering is one that can be empathized by everybody across cultures. Coping with this pain is a process. Finding hope is healing.
---
LOW LIGHT – Brett Baker and Jay Gould | Reception
Saturday, March 30th • 6-8pm
Exeter Gallery
241 South Exeter Street : 21202
March 11th – April 30th, 2019
Brett Baker's small abstractions and Jay Gould's tintype portraiture and landscapes exude quiet light. Both artists are interested in the magic of optics and the space between the experience of beholding and the process for communicating that which is beheld.
Baker's untidy grids and networks of bejeweled tones are made by multiple painterly applications over weeks and months. A high-water mark of chromatic intensity is often found by the viewer, not forced upon them, in the reading of his paintings. As our eyes adjust to the low light register of color in these paintings, we begin to discover nuanced relationships from one cell to another. As a seasoned painter I behold these paintings as if approaching painting for the first time. Baker's process nods towards the artist's own discoveries as each painting unfolds merging both discovery and mastery into one tiny world.
Gould's tintypes, a photographic process widely popularized in the late 19th century, require both photographer and subject to take a deep breath and slow down. Gould uses a wet plate process and a home-grown darkroom to create these works, incrementally inviting Baltimore friends who drive his daily creative inspiration to be photographed. The frankness of each sitter's gaze and the strange silver sheen imbued upon their skin is transformative adding a quality of grandeur and haunting timelessness. Gould presents the artists, students, and thinkers connected to his life, using a process that has proven its ability to outlast its subjects. Gazing at these faces we may recognize a history continually being written and get lost in the vastly complex record of time.
Exeter Gallery is an intimate whitewall exhibition space specializing in painting and other fine art in Baltimore's Little Italy. The gallery was founded by Matt Klos and Noe & Amanda Detore in 2017. Exeter is open by appointment only. Email Exeter.gallery@gmail.com to schedule a visit.
---
T a P R O O T | Opening Reception
Saturday, March 30th • 6-9pm
Waller Gallery
2420 Calvert Street : 21218
Artists' Catherine Khammouane and Samiha Alam work with concepts of colonialism and consumption as it relate to religion, ecology, and perception. TAPROOT synthesizes two polarizing experiences of being both brown and Asian in a country that historically neglects racial nuance. Suspended between their parents' culture and US mainstream culture, the two artists embody distinct perspectives: one of assimilation and one of frequent migration between continents. The artists on view argue that what is manmade is natural.
The artists see their work as a conduit of various natural systems such as UV radiation, projections, and insect life cycles. Khammouane and Alam discuss transplantation, consumption, and geographical boundedness. We are excited to host such a sculpture heavy show at the gallery. The exhibition was co curated by Joy Davis and Anthony Nguyen and will be open until May 4th.
Catherine Khamnouane is a second generation Asian American. Her works is very personal and charged by cultural issues. She explores how technology can be used to reframe human inequalities and build a more empathetic world. Challenging a society built upon imbalance, her machines and "performative objects" are a visualization of tender compassion despite futility.
Samiha Alam is an Asian American artist who is working with digital methods, drawings, and installation. Like Catherine, her work is also very personal and is rooted in culture, technology, theory. Samiha explores digital networks and uses symbolism to create pieces that connect broader ideas of race, gender, and communication into simpler terms.
---
Unfixed /// Matisse in Bath | Opening Reception
Saturday, March 30th • 7-10pm
Current Space
421 North Howard Street : 21201
Current Space is proud to present Unfixed, a solo exhibition by Kottie Gaydos and Matisse in Bath, paintings by Se Jong Cho and sound by Marc Miller. Please join us for the opening reception.
Exhibition Duration: March 30th – April 20th
Gallery Hours: Fridays and Saturdays, noon – 4pm
————
Unfixed
Kottie Gaydos
This work investigates the intrinsic role vulnerability plays in the healing process, and probes the instances in which the efforts of systems designed to protect and withstand harm, fail. Once stacked, ceramic vessels dipped in cyanotype, a light sensitive photographic emulsion, and left unfixed embody the liminal space between being and failure. These cairns function as counterpoints to archival pigment prints of unfixed cyanotype paper, framed and hung low on the walls. Coated with cyanotype emulsion, the frames are inherently photographic and bear witness to the environments in which they are hung, personifying the experience of the body as affected by internal and external forces. In concert, the cairns and photographic field of blue are a portal into a dialogue between the ideal and problematic body.
Kottie Gaydos holds an MFA from the Cranbrook Academy of Art and a BFA from the Maryland Institute College of Art (MICA). She serves as Curator and Editor-in-Chief of Special Publications at the Detroit Center for Contemporary Photography (DCCP) in addition to teaching at MICA and at Towson University. Her work has been exhibited across the U.S., China, and Japan and is in private and public collections, including the Cranbrook Museum of Art. Recent exhibitions include the 40th Annual Paper in Particular, Curated by Eric Lutz, Columbia College Sidney Larson Gallery, Columbia, MO, and Sentinels (III) : Organize, part of The Neon Heater's Year Seven: The Temperature, curated by Ian Breidenbach, The Provincial, Kaleva, MI.
————
Matisse in Bath
Se Jong Cho
Interpreting Matisse
I first saw Matisse's "Large Reclining Nude" at the Baltimore Museum of Art. Next to the painting, there is an explanatory plaque, showing how Matisse progressed from more precise depictions of a figure to more abstracted colors and shapes. It struck me that this generalization required rigor and imagination, and I decided to explore Matisse's paintings as a way to expand my understanding of creative expressions. Einstein said, everything should be "made as simple as possible, but not simpler." As a scientist, I learned to appreciate the complexity of our reality, and I solve the challenges of representing this complexity both in my paintings and in my scientific research by "means of the cylinder, the sphere, and the cone" as Cezanne once advised. Making the Matisse interpretation series presented me with the challenge of painting a full body, which I had never done, and I approached this challenge by coming to a compromise between Matisse' beautiful generalization of figures and my inclination toward precision. I wanted these paintings to echo Matisse's shapes and colors, but also create something new, by merging my identity as a Korean woman and a scientist to that of Matisse's as a son of a prosperous French merchant and a law student who discovered "a kind of paradise" when he began painting as a way to recover from an appendicitis.
Problems with Nudes
Nudes are problematic and I was hesitant to create images that reinforce the particular existence of women that has been prevalent in the usage and conventions of Western art. From Berger's Ways of Seeing: "To be born a woman has been to be born…into keeping of men… A woman must continually watch herself. She is almost continually accompanied by her own image of herself. Whilst she is walking across a room or whilst she is weeping at the death of her father, she can scarcely avoid envisaging herself walking or weeping." In other words, women are less present than being seen. Take Matisse's reclining nude, for example; it's a picture of a woman who is posing because she is aware of the surveyors' gaze, including Matisse's. So, I was conflicted about creating female nudes as objects to be seen. However, painting these nudes forced me to contemplate the implications of male gaze in women's lives and how to resolve them in my own work. How do I preclude the male gaze in female nude paintings? The answer is that they are not nude, they are naked because it's necessary for bathing. I concluded that if the figures are present, and are comfortable with their presences, then they are not merely posing to be seen; rather, they are daring to take up space in the world.
Se Jong Cho (born in Seoul, South Korea, 1978) paints to explore the extent of her imagination and to expand her ability to express it. She subscribes to the idea that art is a collective process, and hopes that her work can trigger the audience to explore the depths of their conscious minds beyond the representations in the physical world.