This week: Blurred Boundaries Pop Up Art Exhibition, Spiritual First Aid for Creatives at the Walters, Rahne Alexander Book Release at Red Emma's, Submersive Productions' Project P.S. at the Peale, Solange Knowles' When I Get Home screening at the BMA Lexington Market, Book of Flowers: Ryan Syrell closing reception at Springsteen Gallery, Lom Nava Love screening and fundraiser at the Lewis Museum, and We Choose !! Our Bodies | Our Rights opening reception at the Frederick Douglass-Issac Myers Maritime Park and Museum.
BmoreArt's Picks presents the best weekly art openings, events, and performances happening in Baltimore and surrounding areas. For a more comprehensive perspective, check the BmoreArt Calendar page, which includes ongoing exhibits and performances, and is updated on a daily basis.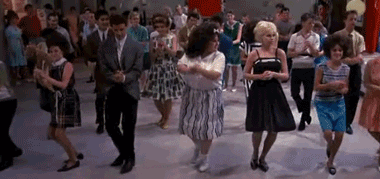 To submit your calendar event, email us at events@bmoreart.com!
We'll send you our top stories of the week, selected event listings, and our favorite calls for entry—right to your inbox every Tuesday.
---
Blurred Boundaries Pop Up Art Exhibition
Thursday, August 15th • 6-9pm
The Jordan Apartments
303 West McMechan Street : 21217
A boundary is a line that marks the limits of an area. The concept of a boundary can stir divergent responses- from imaginary political lines drawn on the land, to personal lines draw between ourselves and others. The space they create can both serve as healing and as harm. In the pop-up exhibition Blurred Boundaries, 14 women, femme, non-men and non-binary identified artists explore what a boundary is and does, and seeks to blur the spaces between us.
Donations for drink purchases will benefit the Feminist Art Project Scholarship Fund (supporting small grants for emerging artists).
Featuring artwork by:
Sydney Cook
Colette Veasey-Cullors
Tara Gillespie
Shana Goetsch
Sara Kaltwasser
Kim Loper
Amani Lewis
Megan Lewis
Nadia Mohamed
Latoya Peoples
Linnea Poole
S. Rasheem
Laura Sligh
Jessica Wyatt
---
Spiritual First Aid for Creatives
Thursday, August 15th • 6:30-8:30pm
Walters Art Museum
600 North Charles Street : 21201
Artist Nicoletta de la Brown works at the intersection of art and healing. In her practice she has found it useful to carry a personal Spiritual First-Aid Kit, like a painter might carry a box of paints and brushes. In this workshop, the artist will guide participants in the creation of their own first-aid kit. All essential supplies will be provided, but attendees are encouraged to bring a small container to createtheir kit. At the beginning of the workshop, Jo Briggs, Curator of 18th- and 19th-century art, will give a brief talk about the ways that artists have historically created community and camaraderie while furthering their careers.
---
From Heretic to Housewife: Rahne Alexander Book Release and Talk
Thursday, August 15: 7-9 pm
Emma's Bookstore Coffeehouse
1225 Cathedral St, Baltimore, Maryland, 21201
Heretic to Housewife is the debut book of collected essays by Baltimore-based artist Rahne Alexander. In ten essays, Alexander connects the dots between her conservative Mormon upbringing and her emergence as a vocal queer trans feminist performer and creator, and does so with withering wit and hard-won wisdom. This collection is a bubbling bouillabaisse of love, sorrow, awkward strip club encounters, Facebook 2, "The Operation," and incredibly specific complaints about the patriarchy and computer operating systems. Heretic to Housewife was selected by Kristen Arnett as the winner of the 2019 OutWrite Chapbook Competition in Nonfiction and published by Neon Hemlock.
"Rahne Alexander's collection is a fascinating look at how memory has the ability to move us through time and place. The prose is compelling and warm, richly conversational. This is the kind of writing that puts a hand on your arm, pulls you in close, and whispers in your ear. It is earnest without artifice. It is powerful work." — Kristen Arnett
"Rahne's writing, like so much of her art, reveals the ley lines that connect big ideas—theory, policy, language—to the everyday experience of a richly-lived life." — Anthony Moll
"Rahne Alexander is the trans* Marcel Proust. This lyrical book of essays, weaves together sex, politics, feminism, family, memory, history, and love, to deliver a compact and moving meditation on the world we share." — Jordan Alexander Stein
Rahne Alexander is a multimedia artist based in Baltimore, Maryland. Her video art has screened in galleries and festivals across the U.S. and around the world, and she has appeared in numerous films and videos, including Hit and Stay and Riot Acts: Flaunting Gender Deviance in Music Performance. Rahne performs and records music with Santa Librada, 50'♀, Flaming Creatures, and the Degenerettes. An occasional comedian and essayist, her publication credits include the Lambda Literary Award-winning anthology Take Me There: Trans and Genderqueer Erotica, and the Lammy-nominated Resilience Anthology. More Information at her website: rahne.com
---
Project P.S. | Opening Night
Friday, August 16th
The Peale Center
225 North Holliday Street, Baltimore MD 21202
Five dates only! August 16th, 23rd, 24th, 25th. Test/Industry night August 14th. Staggered entry times. Be sure to arrive 15 minutes prior to your scheduled entry time.
Project P.S. is a completely self-contained 45-60 minute multi-sensory experiences for a group of up to five people. Subjects needed. Join in on procedures and extractions of metaphysical kurayami with a biomechatronic sculptor to examine the hypothesis that one can obtain enlightenment. (Actualized by Mika Nakano.)
Please note: you will be required to ascend and descend at least two staircases at a relaxed pace. Plan to arrive a full fifteen minutes before your scheduled start time and to spend about an hour (or more if you choose) at The Peale. Beverages and light snacks will be available (donations appreciated). Restrooms will be accessible before and after the experience. Coat racks and safe storage for bags will also be available.
Updates and more info: https://facebook.com/visionaryhistory/
---
Solange Knowles' When I Get Home | Film Screening
Saturday, August 17th • Every Hour on the Hour from 10am-4pm
BMA Lexington Market
400 West Lexington Street : 21201
FREE | NO RSVP REQUIRED. FIRST-COME, FIRST-SERVED.
The BMA is honored to be among the international institutions debuting the director's cut version of Solange Knowles' When I Get Home. The interdisciplinary performance art film is the companion film to Knowles' latest album and an exploration of origin and spiritual expedition. Through a futurist rodeo that lifts up the narrative of black cowboys and honors Knowles' Houston lineage, the film confronts how much of us have we taken or left behind in our evolutions, and how much fear determines this. When I Get Home features Knowles' new sculptural work Boundless Body—a rodeo arena displayed in the desert of Marfa, Texas, sitting alongside many architectural wonders, such as the Rothko Chapel at the Menil Collection and the I. M. Pei designed Dallas City Hall. The extended version of When I Get Home premieres across renowned museums and contemporary arts institutions across the U.S. and Europe from July 17 – October 13, 2019.
This event at BMA Lexington Market is free. No RSVP required. First-come, first-served. Please anticipate standing room only. Seating is extremely limited.
When I Get Home (2019)
Run time: 41 minutes
Director/Editor: Solange Knowles
Contributing Directors: Alan Ferguson, Terence Nance, Jacolby Satterwhite, and Ray Tintori
Additional work courtesy of Houston artist Autumn Knight and Robert Pruitt
---
Book of Flowers: Ryan Syrell | Closing Reception
Saturday, August 17th • 1-5pm
Springsteen Gallery
422 South Highland Avenue : 21224
Night equalizes, it de-centers, and affirms that we are unstable and floating; unmoored from  constructed time. It encourages wild oscillations between anxiety and ecstasy. A sense of porosity is amplified as sensation, perception, and memory wash together in nocturnal space.
The paintings in Book of Flowers are a suite of nocturnes; they begin at the moment of sunset and progress into night. This exhibition continues Syrell's investigations into the affect of color and collapse of space as memory. Employing strategies of overwhelming scale and saturated palettes, each paintings' intensity and restlessness become their own act within a play, scene within a film, or song on a record.
Night becomes the central subject of the work, directing the psyche of its inhabitants and its observers. Depicted are lived-in rooms, interiors full of material life both ephemeral and urgent. Screens access virtual spaces and windows offer portals to elsewhere while reflecting immediate surroundings. Cut flowers and vestiges of limbs haunt, while each element doubles as a barrier and an opening.
---
Lom Nava Love | Film Screening + Celebration
Sunday, August 18th • 2-4:30pm
Reginald F. Lewis Museum
830 East Pratt Street : 21202
Centered on the work of community organizer Shirley Foulks and directed by Youth Resiliency Institute founder Fanon Hill, Lom Nava Love documents Foulks' engagement with families in public housing and how she uses art to communicate the abilities, strengths and power to effect change that black families innately possess. A post discussion with Mr. Hill and Ms. Foulks will follow the screening.
---
We Choose !! Our Bodies | Our Rights | Opening Reception
Sunday, August 18th • 2-4pm
Frederick Douglass-Isaac Myers Maritime Park and Museum
1417 Thames Street : 21231
WE CHOOSE ‼️OUR BODIES 🔺 curated by Kibibi Ajanku / Kibibi's Artistry x Sharayna Christmas . This is an exhibition exploring rights, bodies, concepts through the genius of the black woman. The artistry speaks to her right to show up and define what goes on in HER OWN BODY!! Black women have endured a legacy of being in a world where they go unrecognized and unreconciled in history.