This week: ​Sweaty Eyeballs Animation Festival at the Parkway, MICA Weekend 2019, Secret Life Of Earth exhibition preview party at AVAM, Doors Open Baltimore, Spectrum of Fashion opening gala at the Maryland Historical Society, Margaret McCann: Megalographies reception at Exeter Gallery, and Designing the New opening celebration at the Walters.
BmoreArt's Picks presents the best weekly art openings, events, and performances happening in Baltimore and surrounding areas. For a more comprehensive perspective, check the BmoreArt Calendar page, which includes ongoing exhibits and performances, and is updated on a daily basis.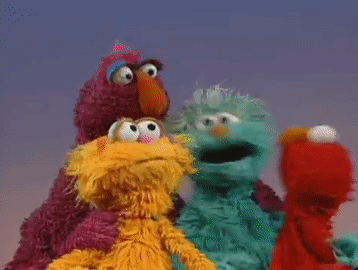 To submit your calendar event, email us at events@bmoreart.com!
We'll send you our top stories of the week, selected event listings, and our favorite calls for entry—right to your inbox every Tuesday.
---
​
Sweaty Eyeballs Animation Festival
Friday, October 4th – Sunday, October 6th
SNF Parkway Theatre
3 West North Avenue : 21201
Butter the popcorn, Baltimore, there's a new animation festival coming to town!
The inaugural Sweaty Eyeballs Animation Festival will premiere October 4–6, 2019, at the SNF Parkway Theatre in Baltimore's Station North Arts and Entertainment District. The festival will focus on independently produced short animations from across the globe, with a lean towards the quirky and boundary-pushing.
Tickets go on sale August 31 and can be purchased online at www.sweatyeyeballs.com
"Think 90's MTV animation more than classic Walt Disney features," says Phil Davis, the festival's founder and creative director, who is also a professor of animation at Towson University. "Sweaty Eyeballs Animation Festival will be the first of its kind in the region, and a rarity on the east coast."
Since 2012, Davis and his "Sweaty Eyeballs" moniker have been carrying the torch of the animation scene in the Mid-Atlantic with original, one-night-only, animation programming and live performances in Baltimore. Many of the series' veteran artists have gone on to earn critical acclaim at large festivals like Sundance, and nominations at the Academy Awards. Now in its 8th year, the beloved series will partner with the Maryland Film Festival to launch this new, three-day festival of animation, supported by area universities, arts organizations and businesses.
The list of films in competition at the inaugural Sweaty Eyeballs Animation Festival spans in origin across 5 continents, including 80 animated shorts in total, and puts a deliberate spotlight on Baltimore. The festival's opening night event will feature silent animations accompanied by live performances from Baltimore musicians; The signal film was created "exquisite corpse" style by 16 Baltimore animators. In  addition to the international juried and invitational programming, there will be a dedicated screening of Baltimore-made animations. Projected looping animations from area college students will play in the lobby of the SNF Parkway. Students from Towson University and MICA will teach free, hands-on animation workshops at the JHU-MICA Film Centre throughout the weekend.
Sweaty Eyeballs Animation Festival is generously supported by Towson University, The Grit Fund, and Baltimore Office of Promotion and the Arts, along with other area colleges, universities, businesses and organizations.
For more information on Sweaty Eyeballs Animation Festival, visit: www.sweatyeyeballs.com
---
​MICA Weekend 2019
Friday, October 4th – Sunday, October 6th
For the first time, the Baltimore community and beyond is invited to attend MICA Weekend for a chance to take part in a rich, cultural experience.
MICA Weekend, which takes place Oct. 4-6, is a new expansive event at MICA, and encapsulates the College's mission to thrive with the city. The three-day program is made up of a number of events and is open to current and future students, families, alumni and the greater Baltimore Community.
The three-day event offers a look into many of MICA's programs, as well as workshops, panels and more.
"As the College prepares for its bicentennial anniversary in 2026, we are inviting existing and future friends to celebrate with MICA for this premier weekend on campus," Don Jones, vice president for advancement, said. "Our goal with the event is to engage and reconnect alumni, parents and the Baltimore community. We want to learn about varied interests that intersect with MICA's mission and how the institution can be supportive in ways that benefit students and the region."
For more information about mica weekend, including the full schedule for the event registration link, visit www.mica.edu/weekend.
Events of interest to the Baltimore community include:
Keynote Lecture: Nonprofit Arts Organizations and the Future of Baltimore
4-5:30 p.m. Friday, Oct. 4
Falvey Hall, 1301 W. Mount Royal Ave.
MICA Weekend will kick off with a lively conversation between President Samuel Hoi and local nonprofit arts leaders about how the arts can help Baltimore and other cities thrive in the 21st century.
Fashion Revolution: The Radical Imagination of Ethical Fashion Panel
6-8 p.m. Friday, Oct. 4
Main Building, 1300 W. Mount Royal Ave., Room 110
Inspired by the global movement "Fashion Revolution" this panel will open up a conversation about the challenges and possibilities of producing and consuming fashion ethically. Bringing together leaders in the sustainable fashion movement, the panel will explore how designers can work to produce fashion in a way that is mindful of the concerns of waste, pollution and fair labor practices. 
Alumni Art Sale
10 a.m.-4 p.m. Saturday, Oct. 5
Bunting East Parking Lot, 1401 W. Mount Royal Ave.
Explore the range of incredible artwork, craft pieces and artisan-made products our alumni create in our one-day public sale on campus.
Harry T. Pratt Society: New Perspectives on Reframing the Canon moderated by Lowery Sims, former Executive Director, Studio Museum of Harlem
1:30-3 p.m. Saturday, Oct. 5 (Separate registration advised)
Falvey Hall, 1301 W. Mount Royal Ave.
What constitutes compelling art, and how do you define it? Join us for a conversation with luminaries in American art who will discuss how the a global canon has influenced or hindered their work. Learn about MICA's Harry T. Pratt Society, an initiative to catalyze broader cultural ideas and actions that advance the creative paths and lives of the MICA community from the perspective of the African diaspora. This event is free and open to the public.
Graduate Program Open Studios & Graduate Student Programming
2:30-5:30 p.m. Saturday, Oct. 5
Fred Lazarus IV Center, 131 W. North Ave.
Meet our current graduate students and see what they're making in their studios! This tour through the Lazarus Center will give you a chance to see works in progress from the next generation of MICA alumni. Participate in workshops and programs lead by MICA graduate students, including: Jessie Houff, paper making workshop; Frances Wertimer, Oral History Listening Booth; Julia Hsia, interactive knot-making artwork
Weekend Exhibitions and Open Houses
Throughout MICA Weekend there are a number of exhibitions on display, including:
The Norman Carlberg Exhibition showcasing MICA's former director of the Rinehart School of Sculpture, which runs 10 a.m. to 5 p.m. Friday and Saturday and noon to 5 p.m. Sunday
Undergraduate Student Gallery Exhibitions, which runs 5-10 p.m. Friday, 10 a.m.-10 p.m. Saturday and noon-5 p.m. Sunday
Sassi Exhibition, which runs Sept. 30-Oct. 7, and has an opening reception from 3-7 p.m. Saturday.
The weekend also includes open houses for both undergraduate and graduate programs. The undergraduate open house is from 2:30-3:50 p.m. Saturday the graduate open house is from 2:30-5:30 p.m. 
---
​Secret Life Of Earth | Exhibition Preview Party
Friday, October 4th • 7-10pm
American Visionary Art Museum
800 Key Highway : 21230
AVAM welcomes our newest exhibition with our always popular preview party. View The Secret Life of Earth: Alive! Awake! (and possibly really Angry!) before the general public at this evening shindig. Meet the artists, stroll the galleries, and enjoy light hors d'oeuvres, music by Classic Collective DJs, and fun! Fan Club Members get FREE admission. A limited number of General Admission tickets are on sale in advance to the public. All ages welcome. Please bring a photo ID for over 21 wristband.
Please purchase before October 1, as no tickets will be sold at the door. If you need assistance with purchasing, you may call 410-244-1900. For quick service at check-in, please have your MissionTix confirmation and photo ID ready. AVAM Members, please bring your current Fan Club Card too.
---
​Doors Open Baltimore
Saturday, October 5th – Sunday, October 6th
The Baltimore Architecture Foundation is hosting the 6th Annual Doors Open Baltimore on October 5th and 6th. Doors Open Baltimore invites thousands of visitors to explore Baltimore's neighborhoods and peek inside some of the city's most stunning spaces. It is a rare opportunity to visit buildings that are typically not open or free to the public, from a modest 18th century house of worship to a 21stcentury skyscraper.
Saturday, October 5th, 10:00 am – 4:00 pm is the open house day. Over 50 buildings will be free and open to explore. Visitors can build their own itinerary and see inside historic buildings like The Peabody Library, Public Works Museum, and the Baltimore Basilica, and modern high rises like One South Street and 414 Light Street. The event encompasses much of the city, stretching from Locust Point to Hampden, and from Wakefield to the Baltimore Highlands. Famous buildings from Baltimore's rich architectural heritage will be well-represented, as well as newer additions to the skyline and recent design award-winning projects. Architects will be on hand to answer questions and provide context for their design choices.
Family friendly activities are planned at certain sites, including the Baltimore Under Ground Science Space (BUGSS), Baltimore Museum of Industry and the Walters Art Museum. Guided tours will also be offered including a bus tour and bike tour. On Sunday, October 6th visitors can register for expert-led insider tours of buildings including the recently renovated Enoch Pratt Library Central Branch and Baltimore's iconic 10 Light Street. Tours of neighborhoods will also be available.
Doors Open Baltimore continues to grow as the event enters its sixth year. The 2018 event recorded over 10,000 visits, a 53% increase from 2017. The event has also made an impact with visitors. The 2017 attendee survey showed that 74% are likely/very likely to return to a location they first visited during Doors Open Baltimore, and 52% felt that the event changed their perception of Baltimore for the better.
For more information, visit the Doors Open Baltimore website: http://doorsopenbaltimore.org/
Follow along for updates and join the conversation on social media with #ExploreMoreDoors.
---
​Spectrum of Fashion | Exhibition Opening Gala
Saturday, October 5th • 6pm
Maryland Historical Society
201 West Monument Street : 21201
The Maryland Historical Society is unlocking one of its greatest archival treasures to the public this fall in a new exhibition, "Spectrum of Fashion" opening October 5. Featuring nearly 100 examples of women's and men's clothing and accessories, as well as decorative arts, this visually stunning installation will highlight the extraordinary breadth of the MdHS costume collection, spanning four centuries.
The October 5 Exhibition Opening Gala will include a fashion show hosted by CFDA designer and Maryland native Christian Siriano, followed by a dance party with music by Dapper DJs.
Timeline for the Evening:
6 pm – VIP reception with Christian Siriano
7 pm – Doors open
8 pm – Fashion show hosted by Christian Siriano
9 pm – Dance party, open bar and light fare
Tickets on sale now. Purchase at: http://www.mdhs.org/fashion-gala
---
Margaret McCann: Megalographies | Reception
Saturday, October 5th • 6-9pm
Exeter Gallery
241 South Exeter Street : 21202
September 14th-October 31st
Margaret McCann, a painter fluent in the language of still life, cityscape, portraiture, and figure, creates fusions of these genres in "Megalographies".  Stuffed with complexity in both form and content, McCann's paintings read at a monumental scale despite actual size. Most paintings fold foci of iconic masterworks – Caravaggio, Mantegna, Freud, etc. – into elaborate arrangements of objects. 
McCann's eight years under the influence of Rome's monuments led to painting still lifes as cities, and then placing giant figures in them. Her use of shifting scale, contradictory spaces, and geometric forms expresses interest in cubism, as she combines contrasting modes of painting. As Sterling explained, "A still life painting was originally designated in Greek by the term "rhopography" (…insignificant objects, of odds and ends)… "megalography" (i.e. large-scale painting) was coined in contradistinction… But it was not so much a matter of size as of the nature of the subject."[1] Following di Chirico's ironic lead, McCann generates larger worlds in paintings that are modest in size and/or genre.
Under McCann's gaze a single fold of starchy white cloth shifts from pink to violet, then marmalade and rust. Even somewhat open surfaces are packed with keen evaluations of color. Various light sources of different temperature and intensity flood these scenes. The structural complexity of the work is softened by serpentine movement.
McCann's art history painting references mirror her writings on contemporary artists, including Lisa Yuskavage, John Currin (both former classmates at Yale), Jonas Wood, Kurt Kauper, Hao Liang, and Peter Saul. The latter's social satire is shared by McCann in a quieter way: recurring Monopoly boards (memorializing four years in Atlantic City), conjure a benign after dinner game yet are also sardonic references to the puzzling games of formal composition – and of the art world, and casino capitalism, vis a vis enduring artistic and human values. 
---
Designing the New | Opening Celebration
Sunday, October 6th • 11am-4pm
Walters Art Gallery
600 South Charles Street : 21201
Celebrate the opening of Designing the New: Charles Rennie Mackitosh with art activities, performances, and tours. Be among the first to experience the art, design, and architecture of Charles Rennie Mackintosh and his circle. This day is perfect for art lovers of all ages!
Designing the New: Charles Rennie Mackintosh and the Glasgow Style is a touring exhibition co-organized by Glasgow Museums and the American Federation of Arts. Support for the US national tour is provided by the Dr. Lee MacCormick Edwards Charitable Foundation.
The Walters Art Museum's presentation is made possible by generous support from the Women's Committee of the Walters Art Museum and The St. Andrew's Society of Baltimore.
This event is free!