This week: Gillian Collins and Michael Thompson MFA exhibitions at Towson University, James Allister Sprang lecture at MICA, Christine Neill: Invasive, Endangered, Beneficial opening reception at Goya Contemporary, Ryan Dorsey: More Creative Power at Eubie Blake, Joan Cox: Frauenhaus opening reception at Catalyst Contemporary, Drawing + Paintings and Grace Hartigan: Works on Paper opening receptions at C. Grimaldis Gallery, Black Women, Food, and Power at the Walter's 1 West Mount Vernon Place, La Track / The Track opening reception at ICA Baltimore, Karen Yasinsky at Resort, Baltimore Beat Karaoke at Motor House with WDLY, and Stop Making Sense at the Ottobar.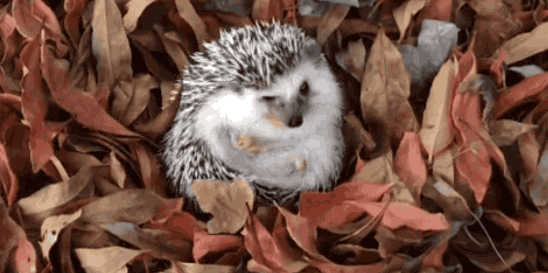 BmoreArt's Picks presents the best weekly art openings, events, and performances happening in Baltimore and surrounding areas. For a more comprehensive perspective, check the BmoreArt Calendar page, which includes ongoing exhibits and performances, and is updated on a daily basis.
To submit your calendar event, email us at events@bmoreart.com!
---
TU MFA Exhibitions
ongoing through December 14th
Holtzman MFA Gallery
Towson University Center for the Arts : 21204
Gillian Collins: Mechanical Components: The Seen but UnSeen
Mechanical Components: The Seen but UnSeen divorces form from function in mechanical components through painting to convey the importance of these visible but unnoticed engineering feats, compelling the viewer to contemplate the foundation of our technological advancements.
Michael Thompson: The Human Soul has No Color
The Human Soul has No Color is a visual manifestation of meditation and prayer, revealing line, gesture, shape and form through a variety of media in dialog with the Holy Spirit.
---
James Allister Sprang | Lecture
Tuesday, November 12th • 4-5:30pm
MICA Lazarus Center
131 West North Avenue : 21201
James Allister Sprang is a first-generation Caribbean-American who creates work that exists in gallery spaces, theater spaces and the space generally found between the ears. Working across mediums—photography, sound, performance, installation—Sprang's work is best understood as an investigation of poetics, performance, gesture and their documentation.
This work is informed by the black radical tradition. Sprang has completed residencies both domestically and internationally. He has read/shown/performed at institutions such as the Museum of Contemporary Art in Chicago, the Apollo Theater, Dixon Place, Abrons Arts Center, the Brooklyn Museum, The Public Theater, David Nolan Gallery, AUTOMAT Gallery, Vox Populi Gallery, Baryshnikov Arts Center, Emerson-Dorsch Gallery, FringeArts, MONOM, Knockdown Center and The Kitchen. Hosted by: Mount Royal School of Art, MFA
---
Christine Neill: Invasive, Endangered, Beneficial | Opening Reception
Thursday, November 14: 5:30-7:30pm
Goya Contemporary
3000 Chestnut Avenue, Mill Centre #214 : 21211
---
More Creative Power: Elect Ryan Dorsey
Thursday, November 14th • 7-10 pm
Eubie Blake National Jazz Institute and Cultural Center
847 North Howard Street : 21201
As an artist running for political office in 2015, Ryan Dorsey sought to create an event that would bring together two worlds with which he was familiar but which were not seen as natural compliments. The result was the first More Creative Power, an event combining elements of an art auction, live performances, and a traditional campaign fundraiser.
Here's how it works: Admission starts at $10 with sponsorship levels available for those who can afford to give more. Artists contribute work for the live auction, and similar to a charity art auction, choose to donate a portion of the proceeds. All who attend get to view and bid on art by some of Baltimore's best visual artists, enjoy a program of live performances, and still find some time to hobnob and schmooze over cocktail-style food and drinks.
---
Joan Cox: Frauenhaus | Opening Reception
Thursday, November 14th • 6-8pm
Catalyst Contemporary
523 North Charles Street : 21201
Catalyst Contemporary presents Frauenhaus, an exhibition showcasing the work of Baltimore painter, Joan Cox, whose vibrant, textural, and richly painted works validate the presence of dynamic, complex, sensual, sexual and loving relationships between women, giving warrant to their permissibility.The selections featured in the show highlight narrative portraits of lesbian relationships and references their lack of presence in Western art history even though visibility and accessibility of the community has increased. Cox's entrancing portraits, a mixture of large scale oil paintings and unique watercolor monotypes, with some rendered painstakingly realistic and others drifting towards the abstract, delivers her characters as archetypes of women as domestic partners.
The German term frauenhaus traditionally refers to a womens' house and place of refuge. Within Cox's real and imagined pairings – some taken from the lives of women in her own life, the "womens' house" is redefined and extended to include a place of balance and acceptance,  normalization, and shared female experiences, a meaningful and purposeful description originating from Cox's own participation at a 2009 artist residency held at a Lesbian-run bed and breakfast in Traunkirchen, Austria. Moving beyond the conceptual aspects of the title, the gallery itself is transformed into a sanctuary in which the intimate relationships of female lovers is unremarkable and where viewers can envision the potential mundanity of these domestic lives. Frauenhaus seeks to create a space carved out specifically for these relationships in an effort to normalize, acknowledge, and elevate both societal and viewer acceptance that a woman may love another woman.
Exhibition Dates: November 14th, 2019 – January 11th, 2020
Opening Reception: November 14th, 6-8 PM
Closing Reception & Artist Talk: January 11th, 3-4PM
---
Drawings + Prints | Opening Reception
Thursday, November 14th • 6-8pm
C. Grimaldis Gallery
523 North Charles Street : 21201
C. Grimaldis Gallery is pleased to present Drawings + Prints,  a group exhibition that spans decades to display the  beauty and power of works on paper.
This exhibition showcases prints from a number of artists best known for their expertise in sculpture.  Richard Serra and Jene Highstein's desire for minimalism and geometry translate into formulaic prints that emphasize the viewer's perception of space.  Madeleine Dietz and Bernar Venet show us how the cold smoothness of steel and the expressive motion of sculpture can be recreated on a two-dimensional plane. Drawings + Prints also features prints from the Lascaux Series by Elaine de Kooning, an artist renowned for her participation in the Abstract Expressionist Movement. These prints came after the artist's trip to the Paleolithic caves in Lascaux, France, when she began a series of works based on the cave paintings, in which outlines of animals such as deer, bison, and goats, are rendered against turbulent grounds of dense marks.
To celebrate the use of experimental materials in drawing, acclaimed South-African artist Diane Victor creates her images out of smoke.  These portraits speak to the transience of life and the permeability of drawing.  Baltimore-based artist Carol Miller Frost focuses on light and shadow with the velvety use of deep space within her shapes.  Her abstractions, alongside the subtle figuration of Günther Förg's prints show the beauty of darkness and form. Drawings + Prints will be on view from November 14, 2019 through January, 11, 2020. An opening reception will take place on Thursday, November 14, 6 – 8pm. Hours for C. Grimaldis Gallery are Tuesday through Saturday, 10:30 am – 5:30 pm.
---
Grace Hartigan:  Works on Paper | Opening Reception
Thursday, November 14th • 6-8pm
C. Grimaldis Gallery
523 North Charles Street : 21201
C. Grimaldis Gallery is pleased to present Grace Hartigan:Works on Paper, a survey exhibition which spans from the 1950s through the early 2000s.  Grace Hartigan  (1922-2008)  is renowned for her formative participation in the Abstract Expressionist movement.  This exhibition will showcase early mixed media collages, as well as gestural  and figurative watercolors that build on the associative mark-making of her abstract paintings.
Hartigan began making watercolor collages, which were unique to her practice, in the 1960s and the medium became so important to her that she called it a "second expression" from the 1980s onward. Watercolor was particularly suitable to her at this time because it resembled the manner in which she was using thin, transparent oil glazes in her recent canvases. Some collages act as studies for or mirrors of Hartigan's large scale oil works. Articulations Collage (1968) references a series of Anatomy paintings that the artist made in 1968-1969, each which feature Hartigan's amalgamation of representational images that would come to define her paintings in the mid 60s and 70s.  These watercolor collages combine the abstract elements and lyricism of her early work with her desire to be free to work with any subject material.
This exhibition also features Hartigan's bold move towards representation in her mid to late career, blending figurative content with her signature sensibility of vibrant color, active gesture, and painterly freedom. In many of her watercolors, such as Dromoland Castle (1994) and Kimonos (1999), we see a very complex figure/ground relationship, one which showcases Hartigan's stylistic awareness and commitment to expressionistic line and composition.
C. Grimaldis Gallery has proudly represented Grace Hartigan's work and estate since 1979. This will be the artist's twenty-second solo exhibition at the gallery. Hartigan's work is represented extensively in private and public collections worldwide including the Baltimore Museum of Art, the Hirshhorn Museum, the Art Institute of Chicago, the Metropolitan Museum of Art, MoMA, the Solomon R. Guggenheim Museum, and the Whitney Museum of American Art.
Grace Hartigan:  Works on Paper will be on view from November 14, 2019 through January, 11, 2020. An opening reception will take place on Thursday, November 14, 6 – 8pm. Hours for C. Grimaldis Gallery, which is free and open to the public, are Tuesday through Saturday, 10:30 am – 5:30 pm.
---

La Track/The Track | Opening Reception
Friday, November 15th • 6-9pm
ICA Baltimore
16 West North Avenue : 21218
La Track / The Track is born from the will to build bridges between Montreal and Baltimore. All six multidisciplinary Canadian artists and collectives invited (performance art, visual arts, sound art and art installation) attended a 2-3-week residency at Pigment Sauvage between February and October 2019, including a public presentation at the end. The 5 artists from Baltimore attended a residency in August 2019 in Montréal to feel the vibe and be inspired by the city. After these residencies, their their work will be showcased in 2 collective exhibitions, the first, this exhibition, in Baltimore (ICA – Institute of Contemporary Art), then in Montréal (Galerie B-312)in February, 2020. This project, curated by Gabrielle Lajoie-Bergeron, aims at the elaboration of a mixed-gender, multidisciplinary, multicultural, inclusive, respectful and open-minded program.
Geared towards disorientation, rootlessness and encounters, the projects will explore the way our relationship with the act of creation is affected by changes in scenery and culture. How can movement, shifting locations and the unknown characterize one's identity, may it be cultural, historical, political or sexual? What do we bring back and what is left behind when we leave? A person? A state of mind? How do we mark our territory? What way of shattering conventions do we have? Making the limits undistinguishable? Blurring the lines? How do we (re)write history?
Participating Artists
Amber Eve Anderson (Baltimore)
Erick Antonio Benitez (Baltimore)
Hannah Brancato (Baltimore)
Natacha Clitandre (Montréal)
Les Couleuves (Joël Vaudreuil & Carolyne Scenna)(Montréal)
Gabriel Favreau(Montréal)
Filles Debouttes! (Christine Major, Isabelle Guimond & Gabrielle Lajoie-Bergeron)(Montréal)
Helena Martin Franco (Montréal)
Jean-Michel Leclerc (Montréal)
Ada Pinkston (Baltimore)
Pascale Théorêt-Groulx (Montréal)
Lu Zhang (Baltimore)
The project is supported by The Canada Council for the Arts and the Conseil des arts et des lettres du Québec. ACCESSIBILITY La Track/The Track is free and open to the public. The ICA has an accessible entrance with a ramp at our entrance at 16 West North Ave, with street parking nearby. The lighting in the gallery is a combination of LED lighting and natural daylight. We ask that visitors refrain from wearing fragrance. Please contact us with any questions.
Pigment Sauvage – pigmentsauvage.com
Pigment Sauvage is an artist-run art gallery that shows multidisciplinary projects. The center strives to provide an approachable and intersectional platform for international, local and regional artists. PS encourages collaborative projects and helps to present the work of artist engaged in their community.ICA
Baltimore – icabaltimore.org
ICA Baltimore is a collaboration of volunteers working to stage contemporary art exhibitions in available spaces in Baltimore. Le Track/The Track is the thirty-third exhibition by the ICA since 2011.
Galerie B-312 – galerieb312.ca
Galerie B-312 is an artists run-center that has been aiming for twenty-five years for the emergence and recognition of contemporary art. From a perspective of development of practices, the center encourages the mix of disciplines and knowledge.
---
Karen Yasinsky: One Night Only | Opening Reception
Saturday, Nov. 16: 6  – 9 PM
Resort – Baltimore
235 Park Avenue : 21201
Resort is thrilled to announce One Night Only, a solo exhibition of new video and works on paper by Karen Yasinsky, on view in all three installation spaces of Resort.
The exhibition opens Saturday, November 16, 2019 and will be on view through mid-January 2020. This show marks the first solo, gallery presentation of Yasinsky's work in Baltimore.
In her new series that comprises One Night Only, Yasinsky examines the psyches and postures of the stand-up comedian and how the body is used in comic and stylized performance.
Karen Yasinsky is an artist and filmmaker working with animation, collage, painting and drawing. Her video installations and drawings have been shown in many venues internationally including the Mori Art Musuem, Tokyo; PS1 Contemporary Art, NY; UCLA Hammer Museum, LA; the Wexner Center, Columbus, Museum Folkwang, Essen and Kunst Werke, Berlin. Her films and videos have been screened worldwide at various venues and film festivals including the National Gallery of Art, DC, MoMA, NY, the New York Film Festival's Views from the Avant Garde, Crossroads, SF, the San Francisco International, Images Festival, Toronto, the International Film Festival Rotterdam and the Ann Arbor Film Festival where she won the Leon Speakers Award for Best Sound Design in 2013. She is the recipient of a Baker Award, Guggenheim Fellowship and is a fellow of the American Academy in Berlin and the American Academy in Rome. She teaches at Johns Hopkins University in Film and Media Studies.
---
WDLY Presents: Beat Karaoke (90s Edition)
Saturday, November 16: 7-11
Motor House
120 W. North Avenue: Baltimore 21210
WDLY is back again with another karaoke fundraiser for our favorite independent journalism platform.
Let's raise money for The Baltimore Beat by singing hits from the 90s!!! Show up and show out in your best 90s themed attire. FEATURING: Drag Performances by Saaphyri Wildz. Tickets $10.
---
Stop Making Sense
Saturday, November 16th + Sunday, November 17th
The Ottobar
2549 North Howard Street : 21218
SATURDAY NOVEMBER 16 AND SUNDAY NOVEMBER 17 – one weekend only, a legendary group of Baltimore performing artists present a live remount of the Talking Head's 1983 concert run immortalized in the film Stop Making Sense at the Ottobar to benefit local nonprofit Baltimore Harm Reduction Coalition. The show will feature a core band and a rotating cast as Talking Heads lead singer David Byrne including Shawna Potter of War on Women, hip hop phenom Eze Jackson, Amy Reid of Chiffon, DJ/Drummer Landis Expandis, Hunter Hooligan, Britt Olsen-Ecker and Melissa Wimbish of Outcalls, J. Pope, Kathleen Wilson of Thee Lexington Arrows, Sarah Danger of Mallwalker, Quinton Randall, Abby Becker of Cora Sone, Allison Clendaniel of Mind on Fire, lauded actor Danielle Robinette, Corey Hennessey of Snake Charm, Grace White and Glenna Urquet of Domino, and more. It is rare that a band has the genre-defying tenacity capable of bringing such a diverse group of artists together, and the Talking Heads' Baltimore connection surely helps. Lead singer David Byrne is celebrated as a something of a native son of Baltimore, having graduated from Lansdowne High School and attended Maryland Institute College of Art.
Read our review by Rebekah Kirkman here!
Location: The Ottobar, 2549 N. Howard Street, Baltimore, MD 21218
Date & Time: Saturday Nov. 16, doors at 8:00PM || Sunday Nov. 17, doors at 7:00PM
Ticket Link: http://www.theottobar.com/