This week: The POWER Speaker Series at MICA features Joyce J. Scott, The Walters hosts the Monument Lighting Celebration, MICA Art Market, Para11els opening reception at Julio Fine Arts, Monument Lighting in Mount Vernon with activities at The Walters, Common Threads opening reception at Baltimore Jewelry Center, Station North Art Crawl, Catalyst Contemporary Winter Fine Art Print Fair, the Miniature Holiday Exhibition opening reception at Y:ART, "Priya and the Lost Girls" public reception at the Merriweather District Marketing Center
Plus BmoreArt's List of Baltimore Holiday Maker's Markets!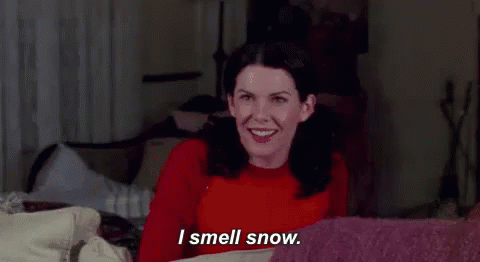 BmoreArt's Picks presents the best weekly art openings, events, and performances happening in Baltimore and surrounding areas. For a more comprehensive perspective, check the BmoreArt Calendar page, which includes ongoing exhibits and performances, and is updated on a daily basis.
To submit your calendar event, email us at events@bmoreart.com!
Newsletter
Signup for news and special offers!
We'll send you our top stories of the week, selected event listings, and our favorite calls for entry—right to your inbox every Tuesday.
---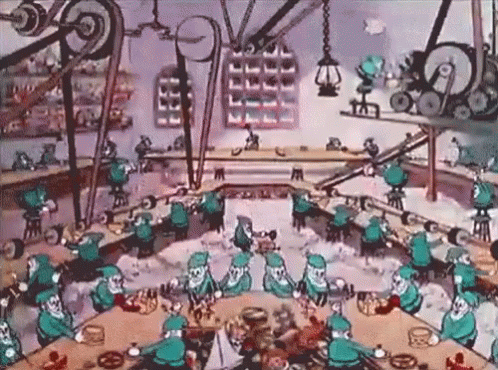 BmoreArt's List of Baltimore Holiday Makers' Markets
This week features:  Makers Alley, Holiday Heap 2019, CCMW Holiday Pop-Up Market, Merry Mart, Out of Hand Craft Show, and the Miracle on 36th Street Winter Holiday Market.
---
Joyce J. Scott | POWER Speaker Series
Tuesday, December 3rd • 8-9pm
MICA Lazarus Center
131 West North Avenue : 21201
Joyce J. Scott is a 2016 MacArthur Fellow, a Baltimore based jewelry maker, sculptor, installation artist, quiltmaker, printmaker, storyteller, and performer. In handmade works ranging from elaborate, over-sized neckpieces, to two- and three-dimensional figurative sculptures, to installations, she reveals stark representations of racism and sexism and the violence they engender. Scott upends conceptions of beadwork and jewelry as domestic or merely for adornment by creating exquisitely crafted objects as a potent platform for commentary on social and political injustices. Scott's diverse and adventurous body of work blurs the boundaries between fine art and craft and challenges viewers to confront the darker aspects of human nature in scenes both contemporary and historical. She has exhibited, performed, and taught internationally.
---
MICA Art Market
Thursday, December 5th – Sunday, December 8th
MICA Brown Center
1301 West Mount Royal Avenue : 21217
Art Market EMPOWERS students and the MICA community to create and sell art while gaining professional experience. Art Market PROVIDES a stage to highlight and support scholarships and entrepreneurs. Art Market CREATES a thriving Baltimore Arts community.
Art Market is a four-floor holiday market that provides over 275 of MICA's best students, alumni, faculty, and staff the opportunity to sell their artwork, craft and artisan-made pieces in a four-day public event on MICA's campus.  15% of all sales funds MICA scholarships for returning undergraduate students.
---
Monument Lighting Celebration
Thursday, December 5th • 5-7pm
Walters Art Museum + Mount Vernon Place West Park
Ring in the holiday season and the annual lighting of the Washington Monument during this free, family-friendly event. Enjoy seasonal performances, music, refreshments, and winter-inspired art activities. After you warm up at the Walters, head outside with 10,000 jolly Baltimoreans to enjoy a spectacular fireworks display.
5–7:30 p.m. Cookies & Hot Chocolate Sculpture Court, Level 2A, Walters Inspired Holiday Cards, Sculpture Court, Level 2A, Kwanza Activity with the Reginald F. Lewis Museum, Sculpture Court, Level 2A, Candle Making with the P.J. Library, Sculpture Court, Level 2A, Gift Tag Decorating with Youth Empowered Society, Level 2 Lobby, Relax/Sensory Break Area, Quiet space and calming resources, Egyptian Art Galleries, Level 2, Pomander Art Activity, Outside in Mount Vernon Place West Park
5:30–7:00 p.m., FREE Photos with Waltee, Level 2 Lobby
5:30–6:00 p.m. Holiday Music performed by Wilkes School Chorus  , Sculpture Court, Level 2A
6:30–7:00 p.m. Performance by Footworks Percussive Dance Troupe, Sculpture Court, Level 2A
Photo by Jill Fannon, as well as header image at top
---
Para11els | Opening Reception
Thursday, December 5th • 5-7pm
Julio Fine Arts
Loyola University Maryland : 21210
Join us on Thursday, December 5, 2019 from 5:00 to 7:00 p.m. at our opening reception for our next exhibit, PARA11ELS, which features work from Loyola University Maryland students. The artists include: Joshua Chrobak, Le Dillingham, Lucy Fanto, Emma Hagedoorn, Victoria Martini, Jennifer Meigs, Jay Mendez, Sarah Raymond, Valerie Smart, Veronica Tensfeldt, and Julia Trinkoff.
---

Common Threads | Opening Reception
Friday, December 6th • 6-9pm
Baltimore Jewelry Center
10 East North Avenue : 21201
---
Station North Art Crawl
Friday, December 6th • 6-9pm
Station North Arts + Entertainment District
Join us for Station North's Art Walk on December 6th! We will have 14 different galleries and businesses around the district with open galleries, happy hours, special speaking events, demonstrations, and more. Discover (or rediscover!) the charm of the Station North Arts District!
---
Catalyst Contemporary Winter Fine Art Print Fair
Saturday, December 7th • 10am-6pm
Catalyst Contemporary
523 North Charles Street : 21201
Catalyst Contemporary is excited to announce its Winter Fine Art Print Fair. Featuring unique, one-of-a-kind fine art prints including cyanotypes, monoprints, wood block prints, and more.
Artists Include:
Joan Cox
Maren Henson
Sanzi Kermes
Robert Langham III
Ajay Malghan
Randi Reiss-McCormack
Each print is unique and original.
Stop on by and support your local artists!
---
Miniature Holiday Exhibition | Opening Reception
Saturday, December 7th • 6-9pm
Y:ART
3402 Gough Street : 21224
Y:ART Gallery is pleased to announce the opening of its 5th annual winter holiday exhibition with miniature works from an eclectic group of over 50 local artists.
"THE MINIATURE HOLIDAY EXHIBITION" brings together Baltimore's exceptionally creative community with each artist presenting a collection of distinctive small-scale works loaded with passion and pondering. The majority of artworks measure under 12 x 12 inches and highlight a variety of mediums including: painting, mixed-media, sculpture and metal work. This is a cash & carry show, with a rotating assortment of artwork, perfect for holiday gift giving. Y:ART is dedicated to supporting and advancing the accomplished local talent of Baltimore, while concurrently exploring global aesthetics.
PARTICIPATING ARTISTS
Kelly Cahill Ames, Jan Angevine, Mary Bickford, Joyce Blair, Lois Borgenicht, Daniel Brown, Diana Campbell, Kathy Daywalt, Howard Ehrenfeld, Katherine Fahey, Barbara Fenner, Judy Fox, Peggy Fox, Marcelle Fozard, Joanne Goshen, Liz Griesser, Sydney Hopkins, Mollye Hubbard, Farida Hughes, Andrea Huppert, Ian Jackson, Janet Little Jeffers, Ken Karlic, Anita Klein, Karen Klinedinst, Patrick Kluga, Cathy Leaycraft, Janet Maher, Diana Marta, Jennifer Mesaros Fetterhoff, Kate Norris, Bob Pentz, Pamela Phillips, Edmond Praybe, Lisa Prinzo, Donna Reinsel, Nieves Saah, Stephanie Schafer, Daniel Schiavone, Anita M. Schreibman, Beth Schwartz, Claire Sharp, Tremain Smith, Susan Styer, Zachary Thornton, Jordan Tierney, Patti Tronolone, Dan Van Allen, Justin Wiest, Stewart White, Bill Yonkers, Susan McCurdy Yonkers
---
Priya and the Lost Girls | Public Reception
Saturday, December 7th • 11am-6pm
Merriweather District Marketing Center
10960 Grantchester Way : Columbia
The Howard Hughes Corporation® (NYSE: HHC) will host the creators of the internationally acclaimed and innovative augmented reality comic book series, Priya's Shakti, featuring the first female Indian superhero and rape survivor at Merriweather District for the comic book series' third installment. The new comic book, "Priya and The Lost Girls," which focuses on sex trafficking, will be released for free during the "16 Days of Activism Against Gender-Based Violence." The 16 days begin on November 25 and are part of an international campaign to challenge violence against women and girls.
In its third edition, creators Ram Devineni, Dipti Mehta, Syd Fini, and Neda Kazemifar have chosen to celebrate its launch in the Merriweather District as Devineni was able to complete the comic book's augmented reality artwork while taking part in the Merriweather District Artist-In-Residence (MD AIR) program. The comic book team has also partnered with Apne Aap Women Worldwide – one of the world's leading NGOs supporting at-risk girls and women in India and the U.S. by ensuring them access to their rights and working for policy and social change.
WHAT: The launch will include a private media reception on Thursday, December 5th, as well as a full day of public programming celebrating the launch of the third installment of Priya's Shakti augmented reality comic book series: "Priya and The Lost Girls." The public programming will include FREE community workshops and a live podcast recording of Elevate Maryland featuring the creative team behind the comic book series.
WHO: Event speakers and distinguished guests include:
Creators of "Priya and The Lost Girls" Augmented Reality Comic Book Series
Ram Devineni, Producer & Creator
Dipti Mehta, Co-author
Syd Fini, Artist
Neda Kazemifar, colorist
Greg Fitchitt, President, Columbia, The Howard Hughes Corporation
Vanessa Rodriguez, Vice President of Marketing, Columbia, The Howard Hughes Corporation
Ami Dang, Baltimore-Native and Acclaimed Sitar Player and Music Composer (Private Event)
PRIYA'S SHAKTI PUBLIC RECEPTION – FREE AND OPEN TO THE PUBLIC
Saturday, December 7 – 11:00 a.m. – 6:00 p.m
11:00 a.m.- 12:30 p.m. Community Workshop #1: Build your own female superhero
Workshop #1: Your superhero is ready to be created! The team that creates Priya's Shakti is hosting a workshop that will show you the process of creating a superhero character and a story narrative for a comic book series. The workshop will begin with an overview of how to build a story. Once you have created your plot, bring the story to life with your own superhero protagonist. This workshop is a part of a workshop series. During the first workshop you will create your narrative and superhero character. The second workshop will take you through the process of illustrating and creating a comic strip. Upon completion, the team will show you how to create an augmented reality layer on top of the comic strip.
1:00 p.m. – 2:30 p.m. Community Workshop #2: Create your own interactive comic book series
Workshop #2: Comic books and superheroes are a global phenomenon. In this introductory workshop, we learn the basics of creating a comic book from scripting to designing. Then we add a digital layer using augmented reality which makes the artwork come to life. Open to everyone who is curious and enthusiastic about this medium. This workshop is a part of a 2-workshop series. During the first workshop you will create your narrative and superhero character. The second workshop will take you through the process of illustrating and creating a comic strip. Upon completion, the team will show you how to create an augmented reality layer on top of the comic strip. You may attend each workshop or both together. Please RSVP for each individual workshop.
4:00 p.m. – 6:00pm. Elevate Maryland Live Podcast Recording with Priya Shakti team
Live Podcast: Join the Merriweather District's podcast partner, Elevate Maryland for a live recording interview with the creators of Priya's Shakti. Tom and Candace will interview Ram Devineni, who recently participated in the Artist in Residence program, located in Downtown Columbia. Ram will discuss how he uses comic books as a medium to broach difficult human rights subjects, specifically gender violence and cultural stigmas. Additionally, Ram will be joined by the writer and illustrators of Priya's Shakti.
WHERE: Marketing Center at 10960 Grantchester Way, Columbia, MD 21044.
Located in the heart of the Merriweather District, the only ground up neighborhood in The Howard Hughes Corporation's redevelopment of Downtown Columbia.
About Priya and The Lost Girls:
The comic book integrates cutting-edge technology and was one of the first comic books to use augmented reality. By scanning the cover and pages of the comic book with the free augmented reality app — Artivve, readers can unlock exclusive content including 3D-animation, real-life stories, and other fully-immersive experiences including an eye-popping use of green-screen characters.
Inspired by ancient mythological tales, the comic book tells the story of Priya—a mortal woman and gang-rape survivor—who returns home on her flying tiger, Sahas, and discovers all the young women have disappeared in her rural village including her sister, Laxmi. She learns they were taken to an underground brothel city called Rahu ruled by a demon who gets his power through fear and entrapment of women. Priya is a female superhero of the #MeToo generation, she inspires teenagers to treat women differently — especially those who are vicitims of sexual abuse.
The comic book series was honored by UN Women as a "gender equality champion" and had over 500,000 downloads and hundreds of news stories written about it reaching millions of readers worldwide. The comic book is free worldwide in every digital format and downloadable in English, Spanish, Italian, Portuguese and Hindi off the project's website. Rattapallax, a literary publishing house and film production company based in New York City and New Delhi, is producing the entire project.