BmoreArt's Picks presents the best weekly art openings, events, and performances happening in Baltimore and surrounding areas. For a more comprehensive perspective, check the BmoreArt Calendar page, which includes ongoing exhibits and performances, and is updated on a daily basis.
To submit your calendar event, email us at events@bmoreart.com!
<><><><><><>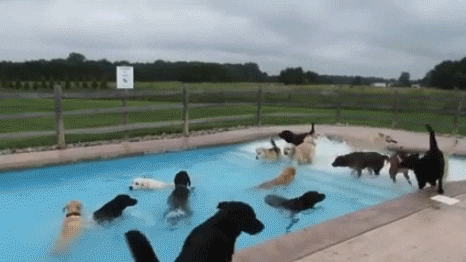 GET BMOREART'S WEEKLY NEWSLETTER
We'll send you our top stories of the week, selected event listings, and our favorite calls for entry — right to your inbox every Tuesday.
<><><><><><><><>
Dedication of Mural by Amy Sherald
Tuesday, August 21st • 1pm
SNF Parkway Theatre
5 West North Avenue : 21201
The Baltimore Office of Promotion & The Arts (BOPA) dedicates a Transformative Art Prize project by renowned artist Amy Sherald, in partnership with Station North Arts & Entertainment District. A large-scale version of the artist's oil on canvas painting, "Equilibrium," will be installed at Parkway Theatre, situated at the geographic center of the city. The original painting is in the public collection of the Embassy of the United States, Dakar, Senegal. Originally awarded in 2014, the Transformative Art Prize project is managed by BOPA and supported by Baltimore City Department of Housing & Community Development, Station North Arts & Entertainment District and Charles North Community Association. PNC Bank was a dedicated supporter of this project in 2014.
The Baltimore Office of Promotion & The Arts awards community grants to support Baltimore City artists and neighborhoods who work together to enliven underutilized public spaces through high-impact, community-driven public art projects. The Transformative Art Prize, a program of BOPA, partners Baltimore-based artists and arts organizations to design transformative art concepts for the neighborhoods they serve. For more information on current grants, call 410-752-8632 or visitwww.promotionandarts.org.
<><><><><><><><>
ART/SOUND/NOW | Suldano Abdiruhman and The Compositions
Thursday, August 23rd • 7-8:30pm
The Walters Art Museum
600 North Charles Street : 21201
Experience the Walters in a whole new way as artists create unique soundscapes in the galleries during this annual, award-winning event.
Presented in collaboration with High Zero Foundation.
<><><><><><><><>
Time Shares: Jill Fannon Photos of Art Jewelry
Opening Reception Friday, August 24, 6:00 – 9:00pm
Baltimore Jewelry Center
Exhibition Dates: Aug. 24-Sept. 14, 2018

Time Shares is an exhibition showcasing photos by artist Jill Fannon that capture five contemporary jewelers' work. The images were originally featured in the print journal Bmore Art, Issue 5. These still lifes encourage the viewer to consider the duality of art jewelry, to question how the pieces can exist both as jewelry and as evocative objects. In her photography, Jill has revealed the potential art jewelry has to delight and disarm us, to make us question what makes a wearable object beautiful.
The exhibition will also feature select pieces from the five jewelers whose work is photographed: Amy Klainer, Demitra Thomloudis, Katja Toporski, Mallory Weston, and Elaine Zukowski.
<><><><><><><><><><>
Give and Take: Linda DePalma and Paul Daniel | Closing Reception
Friday, August 24th • 6-8pm
Fleckenstein Gallery
3316 Keswick Road : 21211
Showing together for the first time, Linda DePalma and Paul Daniel are an artist couple who continually inspire and influence each other, while interpreting their shared experiences in their own unique styles.
<><><><><><><><>
Short Cutz Show: A Live Storytelling Jam and Slam – Sister's Edition
Friday, August 24th • 7pm
Reginald F. Lewis Museum
830 East Pratt Street : 21202
Vibe to a live, short oral-storytelling jam with Charm City's black sisters.  Hear 10 stories from 10 black women on 1 specific theme with 1 DJ and host cuttin up live in front of an audience.  This month's story theme song is "I'm Every Woman" featuring prolific black sisters in the Baltimore community. Presented by Dr. LaMarr Darnell Shields, the Cambiot Group and Darius Wilmore.
In Conjunction with the exhibition, Black Women: Images and Perceptions In Popular Culture
Featuring:
Dr. Kaye Whitehead, WEAA 88.9 FM
Erricka Bridgeford, Baltimore Cease Fire Activist
LaDawn Black, WBLS 107.5 FM  NY & WEAA 88.9 FM
Cost: $10
<><><><><><><><>
Waller Talks: Joaquin Esteban Jutt
Saturday, August 25: 3-6 PM
Waller Gallery
2420 Calvert St., Baltimore, Maryland 21218
Joaquin Esteban Jutt is a Chilean-American artist currently working in New York. His work is the most recent on display at Waller Gallery. To celebrate his work with the community we are offering a FREE artist talk and tour of his exhibition "We Are Not Voiceless". He will offer two small tours, in between we will conduct a Q+A between the artist and Waller Gallery director Joy Davis.
<><><><><><><>
Gina Pierleoni: What Makes Us (Us) | Opening Reception
Saturday, August 25th • 6-8pm
Creative Alliance
3134 Eastern Avenue : 21224
In 1992, artist and educator, Gina Pierleoni began a series of mixed media "faces" that expressed the perspective that everyone deserves to be seen and heard. During the intervening 25+ years, Pierleoni created nearly 300 portraits of people across the spectrum of familiarity. Whether friends or strangers, these images push past labels and judgements as they question perception, habit, and bias in how we place ourselves in relation to others. What Makes Us (Us) is the first time most of this series of mixed media pieces have been displayed in one place.
The exhibit is on view in Creative Alliance's main gallery from August 25 – September 29, 2018.
As a college student in the late 1970s and early 1980s, Pierleoni frequently sketched the commuters and homeless population of Grand Central Station in New York City. If she was spotted by someone, she would often be drawn into a conversation that sometimes resulted in the person asking to have their portrait drawn. Several evenings a week, she bartended at a train station lounge where construction workers and Vietnam veterans were patrons along with commuters awaiting trains. Drawing portraits of the drinkers formed a way to create conversations. These two scenarios provided context to the array of changing faces she would encounter day and night. The longer each interaction lasted, the more complicated and like the subject the portraits became. Even when she was away from her subjects, Pierleoni spent time recalling and interpreting their faces into new works of art.
"I didn't realize at the time that these drawings were forms of advocacy," she writes. "I was just beginning to notice parallels of shame and invisibility between the homeless and veteran populations…. I certainly couldn't have imagined these drawings would one day provide a gateway to my own healing, form the central philosophy for my teaching and community building, and build an unshakable tether for making art."
The artist continues to use portraiture to spark conversations about empathy and our common humanity, using the memory and quality of these interactions to inform the tone of the new body of work. According to Pierleoni, "Portrait painting demands curiosity, stillness, and deep observation." With the common platform of watercolor paper, and measuring roughly 22 x 10 inches each, the portraits are multi-layered: drawn, painted, scratched into, stamped and stenciled over and through the surfaces. Collage elements made from torn older paintings and 'to-do' lists are sometimes adhered to the surfaces. "Rather than capturing a single moment, my portraits use narrative as a vehicle. I am painting from the inside out to show the emotional fabric of someone, in addition to how they look."
Gina Pierleoni earned her MFA from the Maryland Institute College of Art (MICA), Mount Royal School of Painting in 1985, and her BFA from the College of New Rochelle, New York in 1981. Pierleoni has been an Adjunct Professor at Harford Community College (HCC) since 1996 (Painting, Drawing and Mixed Media). From 2007-2013, Pierleoni served as an Adjunct at TAI Sophia Institute of Transformative Leadership and Social Change (now MUIH) in Laurel, MD. She leads traveling Cultivating Creativity workshops, making the creative process accessible to audiences beyond the art community.  As a mixed media artist, she has been exhibiting professionally for more than 35 years, earning numerous awards including three Individual Artist Awards from the Maryland State Arts Council, one from the Elizabeth Foundation for the Arts, and two nominations to participate in The Florence Biennale, Italy. In 2011, she was recognized as a 'Hero in the MICA Community' by MICA. Pierleoni also received a Recognition of Scholarly and Creative Publications from HCC in 2017, 2015, 2013 & 2011. In addition to exhibitions, Pierleoni is involved as a creative consultant (venues include Baltimore's Contemporary Museum and 14kt. Cabaret), a curator, a book illustrator, and arts activist. Pierleoni's artwork is represented in more than 150 public and private collections in the U.S., Canada and Germany, including Golden Artist Colors.
<><><><><><><><>
Antonio McAfee: Theme and Variation | Opening Reception
Saturday, August 25th • 7-9pm
ICA Baltimore
16 West North Avenue : 21218
Theme and Variation is an exhibition of photographic collages that are based on re-imagining studio portraits of middle class African Americans from the Exhibition of American Negroes organized by W.E.B. Du Bois and Thomas Calloway for the 1900 Paris World Expo. This exhibit continues the visual transformation the figures have undergone for a number of years; in this phase subjects are transiting into abstract forms. Influenced by 19th century pseudo-sciences' incorporation of photography, and R&B, Theme and Variation expands the artist's work into abstract representations breaking down simple reads and understanding of the figures.
Antonio McAfee – AntonioMcAfee.net
Antonio McAfee is a photographer based in Baltimore, MD. He received his BFA in Fine Art Photography from the Corcoran College of Art and Design. Shortly after, he earned his MFA in Photography from the University of Pennsylvania. In 2011, he received a Post-Graduate Diploma in Art in Arts and Culture Management from the University of the Witwatersrand (Johannesburg, South Africa). His fascination with history, portraiture, and what makes up photographs drives his activities. McAfee has been featured in BmoreArt Magazine, The Washington Post, Washington City Paper, The Philadelphia Inquirer, Mission on Tenth published by California Institute of Integrated Studies, and catalogues published by the University of Pennsylvania and Corcoran College of Art and Design. He participated in residencies at Can Serrat (Spain) and Vermont Studio Center. Antonio was awarded the Maryland State Individual Artist Award, Civil Society Institute Fellowship, Fulbright IIE Grant to Johannesburg, South Africa, and Dedalus MFA Painting and Sculpture Fellowship. His work has been exhibited at the Academy Art Museum, University of Maryland College Park, George Washington University, Corcoran Gallery of Art, Civilian Art Projects, and Terrault Contemporary. Antonio is currently an instructor at American University.
ICA Baltimore – icabaltimore.org
ICA Baltimore is a collaboration of volunteers working to stage contemporary art exhibitions in available spaces in Baltimore. Antonio McAfee: Theme and Variation is the twenty-sixth exhibition by the ICA since 2011.
Theme and Variation is made possible in part by a grant from the Robert W. Deutsch Foundation.
All images copyright 2018 Antonio McAfee