BmoreArt's Picks presents the best weekly art openings, events, and performances happening in Baltimore and surrounding areas. For a more comprehensive perspective, check the BmoreArt Calendar page, which includes ongoing exhibits and performances, and is updated on a daily basis.
To submit your calendar event, email us at events@bmoreart.com!
<><><><><><>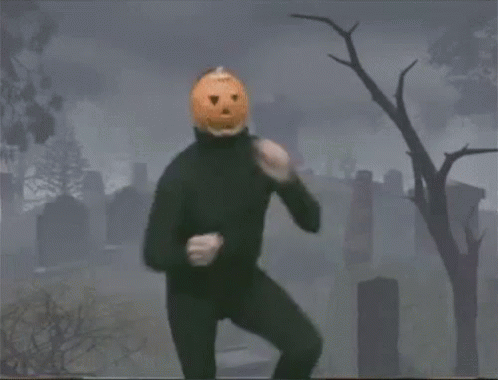 GET BMOREART'S WEEKLY NEWSLETTER
We'll send you our top stories of the week, selected event listings, and our favorite calls for entry — right to your inbox every Tuesday.
<><><><><><><><>
Necessity of Tomorrow(s): Reception & Artist Talk with Hank Willis Thomas 
Wednesday, October 17th • 5-7:30pm
MICA Falvey Hall / Brown Center
1301 West Mt. Royal Avenue : 21217
Admission is free. Seating is limited and available on a first come, first served basis.
MICA and The Baltimore Museum of Art (BMA) are pleased to present an artist talk with For Freedoms Project Co-Founder and MICA's Creative Citizenship Fellow Hank Willis Thomas, who will speak to the relationship of his artistic practice, civic engagement, community building, and the role of the creative community in fostering a more civil society. The event begins with a reception at 5 p.m. and is followed by the artist talk at 6 p.m.
This presentation is part of the BMA's ongoing event series, The Necessity of Tomorrow(s), which invites nationally and internationally acclaimed artists and thinkers to Baltimore for conversations on art, race, and justice. The series borrows its title from an essay by science fiction author Samuel Delany who argues for the role of creative speculation in making a more just future. The BMA is encouraging communities throughout Baltimore to come together for these creative conversations. The Necessity of Tomorrow(s) is generously sponsored by Suzanne F. Cohen and the Cohen Opportunity Fund.
About Hank Willis Thomas: Thomas is a conceptual artist, who often works with photography to explore themes related to identity, history, and popular culture. He received a B.F.A. in photography and Africana studies from New York University, an M.F.A./M.A. in photography and visual criticism from the California College of Arts, and an honorary doctorate from MICA. Thomas's monograph, Pitch Blackness, was published by Aperture. He has exhibited internationally at such venues as the International Center of Photography, New York; Public Art Fund, New York; The Guggenheim Museum Bilbao, Bizkaia, Spain; Studio Museum in Harlem; Musée du Quai Branly, Paris; and the Cleveland Museum of Art.
<><><><><><><><>
Frederick Douglass Bicentennial Exhibition | Public Reception 
Thursday, October 18th • 6-9pm
Frederick Douglass-Isaac Myers Maritime
1417 Thames Street : 21231
The Frederick Douglass Bicentennial exhibition will take place at the Frederick Douglass-Isaac Myers Maritime Museum in the Herbert Bearman Gallery, 1417 Thames Street, Baltimore, MD 21231. The exhibition runs from October 2018 to February 2019 and features a public reception in the gallery on October 18th from 6:00-9:00pm.
The Frederick Douglass Bicentennial exhibition welcomes the artistry and creative work of Ed Towles into the Frederick Douglass-Isaac Myers Museum as a most fitting connection on the two hundredth anniversary year of the birth of this international and historical icon. The Frederick Douglas Bicentennial exhibition is an honoring that uses the art work of Ed Towles as a lens to envision an expansive road to freedom.
On Thursday evening, October 18th, the public is cordially invited to the Frederick Douglass Bicentennial Exhibition Reception. The show is a celebration of the life and legacy of the two hundredth anniversary of the birth of the great Frederick Douglass. He was a statesman, an abolitionist, a spokesperson, and a freedom fighter. Douglass was born in Maryland, lived in Baltimore for a time, and became a notable historical figure. The exhibition will be open from September 2018 through February 2019.
Curator: Kibibi Ajanku; Art Director: Joseph Ford
<><><><><><><><>
The Protest Banner Lending Library | Opening Reception 
Friday, October 19th • 6-9pm
Cardinal
1758 Park Avenue : 21217
Cardinal is pleased to host The Protest Banner Lending Library, a work of political fiber art from Chicago-based artists Aram Han Sifuentes and Verónica Casado Hernández
October 19-November 16, 2018
The gallery will exhibit Sifuentes and Hernández's project The Protest Banner Lending Library, a socially-engaged fiber art project comprised of protest banners the artists have sewn themselves and as part of sewing circles. During the run of the exhibition, Cardinal will display the artists' banners and facilitate their distribution to interested groups and individuals who can use them in protests and public actions.
This project builds community by providing a communal space to learn about creating banners, by supporting community voices, and by allowing visitors to "check-out" handmade banners that can be used in protests. Sifuentes describes the banners as possessing a "growing history.
They are made by someone, used in a protest, returned to the library, and then taken by someone else to a different protest. The banners carry the histories of the hands that made and hold them, and the places they have and will travel."
Aram Han Sifuentes is a fiber, social practice, and performance artist based in Chicago, where she teaches at The School of the Art Institute of Chicago. She is a 2016 Smithsonian Artist Research Fellow, a 2017 Sustainable Arts Foundation Awardee and currently an Artist in Residence at the Pulitzer Arts Foundation. Her work has been exhibited and performed at the Jane Addams Hull-House Museum, Chicago Cultural Center, Pulitzer Arts Foundation, Asian Arts Initiative, Chung Young Yang Embroidery Museum, Centro de Textiles del Mundo Maya, and the Design Museum in London.
Verónica Casado Hernández is a visual artist, cultural historian, and founding member of the research- based feminist collective The Great Social Evil. She has Fiber Arts degrees from the School of the Art Institute of Chicago (MFA) and from The Maryland Institute College of Art. She has exhibited internationally and is currently a Hatch Resident at the Chicago Artist Coalition.
More on the artists at aramhan.com and verocasado.virb.com
Hernández will be in town from October 17-21 and will facilitate a public workshop on Saturday, October 20, 12-4 p.m. Sifuentes will be in town from November 6-8 and will facilitate a public workshop on Wednesday, November 7, 6-9 p.m. Banners can be checked out for the duration of the exhibition.
Image credit: Original work from the Protest Banner Lending Library, courtesy the artists.
<><><><><><><><>
Atomic Banana: Emotion and Heirospliffics | Opening Reception
Saturday, October 20th • 6-9pm
Waller Gallery
2420 North Calvert Street : 21218
Atomic Banana: Emotion and Heirospliffics (October 20th- December 1st, 2018) is the artist Gerry Mak's exploration of symbols, the emotion of art practice, and the age of information overload. During the course of his life, Mak remembers watching the Challenger explosion, Tiananmen Square, the LA riots, and countless other global spectacles live on TV. The curator and artist want the audience to understand how a human's visual lexicon connects us with one another. He uses realism and abstraction in his work to conjure the symbols of industry, fame, emotion, and chaos at varying scales.
Gerry Mak, b. 1979, is a visual artist who has lived in Chicago, Beijing, NYC, and Baltimore,and is currently based in Westchester County, NY. His work is largely influenced by media spectacle, propaganda art, and advertisement. He has painted his entire life. A product of the psychedelic whirlwind of Internet Age pop culture, Mak draws from propaganda, advertisements, street art, and folk art to explore themes of identity in the Chinese diaspora as well as politicized trauma in contemporary America.
Waller Gallery is a multidisciplinary art gallery focusing on art created by people of color. Conceived in 2017, Waller Gallery has a vision to support artists in Baltimore, the US, and globally, through exhibitions, programming, and collaborative projects. The gallery considers all forms of art including design, social practice, craft, and digital art. We are passionate about engaging with artists at any stage of their practice. Notwithstanding the current political assault on artists, especially queer and POC artists, we stand with them and will continue the tradition of black owned businesses in Baltimore.
"Proficiencies for Living in Ruins: Reconciliation," A Sound-Based Performance by Carrie Fucile, in reaction to Melissa Webb's site-specific installation, "Proficiencies for Living in Ruins" at Lovely Lane.
Reconciliation is a performance of longing, grief, reckoning, and hope. This ritual looks to the past and prays for the future. It grapples with both personal and collective history while gently attempting to exorcise.
Carrie Fucile is an interdisciplinary artist focused on sound, installation, and performance. Her work explores bodily memory, territorial boundaries, and global capital. Everyday objects are her primary tools. She has exhibited and performed at numerous venues in the United States and abroad including The Walters Art Museum/Baltimore, High Zero Festival/Baltimore, the (e)merge Art Fair/Washington, DC, IA&A at Hillyer/Washington, DC, Vox Populi/Philadelphia, Casa Contemporânea/ São Paulo, Brazil, VMK – Gönczi Gallery/ Zalaegerszeg, Hungary, and the Director's Lounge/Berlin, Germany. She lives and works in Baltimore, Maryland.
Proficiencies for Living in Ruins is large-scale, site-specific installation by Baltimore-based fiber artist Melissa Webb, Proficiencies for Living in Ruins represents a partnership between the artist, the Institute for Contemporary Art, Baltimore, and Lovely Lane United Methodist Church. Situated inside the dramatic architecture of a currently unused chapel in historic Lovely Lane UMC, this interactive environment explores the human endeavor to operate within a society which has distanced itself from nature in an ever-expanding manner. Utilizing an accumulation of handmade, and manipulated found materials, Webb imagines a future where, in the face of deteriorating environmental and societal stability, humankind and the natural world learn new ways to thrive in symbiosis. Viewers are encouraged to consider their bodies in relation to objects and people within the space — alternately obscuring and revealing, isolating and conspiring.
During the run of the exhibition, several artists working in the areas of sound, music, and performance art will react to the installation through the presentation of new, site responsive works. A series of evening and weekend events will feature Baltimore-based artists Carrie Fucile – Sunday, October 21 at 2pm; Stephanie Barber – Saturday, November 10 at 8pm (part of Spaghetti Dinner, a fundraising event beginning at 6pm); and Tom Boram – Thursday, November 29 at 7pm.
<><><><><><><>
BmoreArt Magazine Launch: Issue 06 Home
Thursday, November 15: 7-9 at Union Craft Brewing
Join us for the launch of our Home Issue at Union Craft Brewing's new home!
This party is an opportunity to support local art and artists and to celebrate creativity in the city we love. It's also a chance to enjoy the things we love most at home: Beer, Pizza, Tacos, Magazines, and wearing whatever you damn well please.
Issue 06 features the photography of Devin Allen, writing by Kondwani Fidel, the amazing homes of artists, wearable fiber-based sculpture, the art of Zoë Charlton, the hows and whys of collecting with Schwanda Roundtree, and the stories of those who have intentionally made Baltimore their creative home. This issue is an exploration of what home means to different people, and how it is unique to Baltimore.
Tickets include a new magazine, Union Craft beer, Well Crafted pizza, tacos from Clavel, and SKEE BALL !
Tickets and more information here.