BmoreArt's Picks presents the best weekly art openings, events, and performances happening in Baltimore and surrounding areas. For a more comprehensive perspective, check the BmoreArt Calendar page, which includes ongoing exhibits and performances, and is updated on a daily basis.
To submit your calendar event, email us at events@bmoreart.com!
<><><><><><>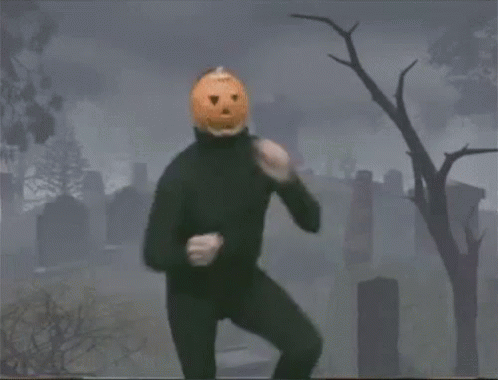 GET BMOREART'S WEEKLY NEWSLETTER
We'll send you our top stories of the week, selected event listings, and our favorite calls for entry — right to your inbox every Tuesday.
<><><><><><><><>
New Works: A Showcase of AACC Visual Arts Faculty | Artist Reception
Wednesday, October 24th • 5-7pm
Cade Art Gallery
Anne Arundel Community College : Arnold, MD
Come to the annual Anne Arundel Community College visual arts faculty exhibit to explore a wealth of new work created by the AACC Faculty. This fall's exhibit, "New Works," includes works created in the last two years by the vibrant artists teaching in AACC's visual arts department. The exhibitor's works will include photography, drawing, sculpture, painting, ceramics, and video. The works on display include the bold topical screen-printing of Erik Dunham from his "Mulloch Series" as well as the dynamic design work of Jenn Schuster.
The Cade Center for Fine Arts Gallery is on the western side of AACC's Arnold campus, 101 College Parkway.  Located on the main floor of the Cade building on West Campus, The Cade Art Gallery at Anne Arundel Community College features seven exhibits a year. The span of exhibiting artists is broad, yet each exhibit is focused by theme or medium. You can encounter an installation project juried by a museum curator, or the latest painting by an AACC student. Expect surprises and visual pleasures.
Image Information:
Jennifer Schuster  "Lindsay McCulloch Paintings" digitally printed bi fold catalogue . 2018
<><><><><><><><>
Megan Lewis | Artist Talk
Wednesday, October 24th • 6-8pm
Arch Social Club
2426 Pennsylvania Avenue : 21217
The Baltimore Office of Promotion & The Arts (BOPA) announces that Baltimore-based artist Megan Lewis has been chosen to create new public artwork for the Penn-North Metro SubwayLink station. The inclusion of the artwork—intended to focus on the history and culture of the Penn-North community—is part of North Avenue Rising, a project that includes transportation investments across the North Avenue corridors and is supported by a U.S. Department of Transportation (USDOT) Transportation Investment Generating Economic Recovery (TIGER) grant. More information on North Avenue Rising can be found at www.northavenuerising.com.
The artwork created by Lewis will be the first new artwork commissioned for the Baltimore Metro SubwayLink system since the stations were built more than 30 years ago, and will be the first artwork by a black female artist commissioned for Maryland's transit system. Lewis joins the ranks of artists like Romare Bearden, Patricia Alexander, Paul Daniels, Mary Ann Mears and others who have artwork commissions located along the Baltimore Metro SubwayLink line. The North Avenue Rising will improve transit connectivity and accessibility along the East to West North Avenue corridor, while the investment in new artwork will improve the commuter experience within the station and provide visitors an opportunity for self-reflection.
The North Avenue Rising Penn-North Station project is Lewis's first public art commission. The artist has been an active and well-regarded member of Baltimore's arts community. A past Greater Baltimore Cultural Alliance Urban Arts Leadership Fellow, Lewis began translating her work into public murals in the summer of 2015 through Art @ Work, an award-winning partnership between BOPA and Jubilee Arts.  Since that time, she has been an Art @ Work teaching artist four years in a row, and has completed seven murals across the city. Her mural, "Lady Liberty Please Know Thy Self," located at 1800 Baker Street, near McKean Avenue, made national news when singer-songwriter Alicia Keys visited Baltimore for "Shining a Light: A Concert for Progress on Race in America" presented by A+E Networks. The artist will begin designing the artwork for the station this fall, with installation scheduled in 2020.
The public can meet Lewis and hear about her creative process during an artist talk on Wednesday, October 24, 2018 from 6pm to 8pm at Arch Social Club, located at 2426 Pennsylvania Avenue, Baltimore, MD 21217. The event is hosted by Cultureworks and part of BOPA's Free Fall Baltimore.
<><><><><><><><>
Erick Antonio Benitez: A City of Magic Carpets | Opening Reception
Thursday, October 25th • 6-8:30pm
Baltimore City Hall
100 Holliday Street : 21202
Emerging artist, Erick Antonio Benitez, the 2018 Janet and Walter Sondheim Artscape Prize winner will have a gallery reception and artist talk with art critic, poet, and curator Christopher Stackhouse about his new works in the exhibition, A City of Magic Carpets, curated by Kirk Shannon-Butts, on view at The Gallery in Baltimore City Hall on Thursday, October 25, 2018 from 6:00 PM – 8:30 PM. The exhibition, A City of Magic Carpets invites the viewer onto a journey across imaginary and transforming analogies of the land, the body, and the in-between.
A City of Magic Carpets is an exhibition exploring an imaginative place between interior and exterior landscapes through the language of painting, textiles, and tactile materials. Motifs of nature, fashion, and objects found within interior spaces are references used to reinvent ways of seeing material and the weight it carries. A City of Magic Carpets explores the nuances of materiality through its relation with the human body and its figurative connection with surrounding landscapes.
 Drawing inspiration from the audio poem, The Bristol Project by Vito Acconci, this work examines a parallel connection of imagery and non-fictional worlds intersecting one another into abstractions and visual metaphors. The line, "Now it's the land itself here who is a body, a body of land, it's the water itself that's a body of water," expresses the notion of imagery we understand outside of its common context. Like Acconci's word play, the textile paintings found in this work are constantly reinterpreted and reimagined outside of it's ordinary function.
Through the use of camouflage textiles, floral embroidery imagery and thermal mylar blankets, A City of Magic Carpets opens a metaphysical dialogue to dissolve and reexamine our understanding of landscape. The way the material transcends past it's psychological associations, gives new perspective on how one can interpret the concept of landscape outside of the common human experience.
*** Link to Poem by Vito Acconci
https://ubusound.memoryoftheworld.org/acconci_vito/Acconci-Vito_The-Bristol-Project_2001.mp3
<><><><><><><><>
Erin Stellmon: For Your Safety | Opening Reception
Friday, October 26th • 5-7pm
Top of the World Observatory
401 East Pratt Street : 21202
Baltimore-based artist Erin Stellmon explores the physical and metaphorical presence of walls and fences in her mixed-media collages and paintings on view in "For Your Safety," opening Thursday, October 4, 2018 through Sunday, January 6, 2019 at Top of the World Observation Level. An opening reception takes place Friday, October 26 from 5 to 7pm. Managed by the Baltimore Office of Promotion & The Arts (BOPA), Top of the World Observation Level is located on the 27th floor of the World Trade Center at 401 E. Pratt Street.
The Portland, OR, native photographs brick and stone walls, rock piles, staircases and temporary fencing throughout Maryland. Stellmon combines her photos with quilt pieces, along with imagery from the Oregon Trail to further question her ancestors' right to lay claim to land and build barriers. Her use of paper collage exposes the fragility of these boundaries, while a neon palette is employed to both attract and repel the viewer—turning the serenity of traditional American landscape painting into a visual Emergency Alert.
Regular hours of operation for Top of the World Observation Level are Wednesday and Thursday from 10am to 6pm, Friday and Saturday from 10am to 7pm and Sunday from 11am to 6pm. Admission is $6 for adults, $5 for seniors and military, and $4 for children 3 to 12 years old.  Admission is free for children under 3 years old. The last ticket is sold a half-hour before closing.
For more information on "For Your Safety," call 443-263-4350. For more information on Top of the World Observation Level, call 410-837-8439 or visit www.viewbaltimore.org.
<><><><><><><><>
Natan Lawson – Home Sweet Home
and Gaby Collins-Fernandez – Flirt
Friday, October 26 : 6-9 PM
Resort – Baltimore
235 Park Avenue, Baltimore, MD 21201
<><><><><><><>
Labbodies Performance Art Review IV 2018 : Equinox
Saturday October 27th, 2018 | 3-7PM | FREE
The Menial Collection
243 W Read St / Baltimore, Maryland 21201
Featuring live performances by Lynn Hunter, Linnea Poole, Rhonda Robinson, and Sara A Bahermez
PERFORMANCE SCHEDULE: (every hour on the hour)
3:00pm Rhonda Robinson
4:00pm Lynn Hunter
5:00pm Sara Bahermez
6:00pm Linnea Poole
This year the Labbodies Performance Art Review considers the equinox, a time of year when both day and night are equal lengths. In response to the national conversation around the disparities between women and men in the United States we will highlight the voices of women this year.
Partially Sponsored by the Baltimore Office and Promotion of the Arts : Free Fall Baltimore
ABOUT LABBODIES:
LABBODIES is a nomadic arts organization that creates opportunities for new media and performance artists to exhibit their work. The Labbodies platform is for experimental time-based work that focuses on intersectional experiences. In 2015 they launched the annual Labbodies Performance Art Review (Borders Boundaries and Barricades) to highlight the growing regional performance art community.
LABBODIES has been awarded an Andy Warhol Foundation Grit Fund Grant 2017 administered by The Contemporary, a Light City 2017 public art commission, two Neighborhood Lights Artist Residencies in Station North and Greater Mondawmin in 2016 and 2017, and a Force: Upsetting Rape Culture Pelham Printmaking Residency in 2015.
They were named an Artist to watch by Baltimore Magazine in 2016, Best Mad Scientists by City Paper in 2015, included in the 2015 Arts issue of Baltimore Style magazine, featured in Creative Mornings/Baltimore in 2016, and in 2017 Labbodies presented an interactive workshop at the Common Field conference in Los Angeles, at University of California Los Angeles (UCLA), and at Halcyon Arts Lab in Washington, DC.
To date, LABBODIES has been commissioned by the Free Fall Baltimore (2017, 2018); Maryland Institute College of Art (2018); Light City (2016, 2017); The Walters Art Museum (2017); Art in Odd Places | Orlando (2016); The Baltimore Office and Promotion of the Arts (2017,2016); Station North Arts and Entertainment District (2016); Artscape (2015); Bromo Arts and Entertainment District (2014); The Baltimore Museum of Art (2014); and The Transmodern Festival (2016,2015, 2014), to create their signature interactive performance art events.
Since January 2014 LABBODIES has been under the direction of founding co-directors Ada Pinkston and Hoesy Corona.
<><><><><><><>
Pointing To The Sun: An Exercise In Abstraction | Closing Reception
Saturday, October 27th • 1-3pm
Mono Practice
212 McAllister Street : 21202
Artists: David Brown, Zoë Charlton, Stephen Hendee, Terence Hannum, Bill Schmidt, Ariel Cavalcante Foster, Ruri Yi.
Mono Practice is excited to announce its inaugural exhibition, Pointing To The Sun | An Exercise in Abstraction, curated by Rod Malin. The exhibition features the work of David Brown,  Zoë Charlton, Ariel Cavalcante Foster, Terence Hannum, Stephen Hendee, Bill Schmidt, and Ruri Yi.
Pointing To The Sun | An Exercise in Abstraction is a celebratory exhibition featuring the works of Baltimore-based artists that will help establish a new beginning – Mono Practice. The importance of creating public space is fundamental to the existence of the human condition. The ability to connect and participate is key to the realization of new possibilities, and new partnerships.
The practice of abstraction is the deity of creation; as of now, one million Earths could fit inside the Sun, yet the Sun at one time will be about the size of Earth. It's in the accumulation of moments or gestures that we equivocate meaning.
TO SEE AND TO BE SEEN
-Lawrence Weiner
The work in Pointing To The Sun | An Exercise in Abstraction looks to the specific relationship between practice and abstraction, between mind and action, the here and elsewhere. The act of examining inspirational aspirations is common practice for creative fields, putting the mind in far away places to bring back to pace. For the world Baltimore is in now, it is both weirdly close and familiar, yet also undefined; by being everywhere, it is also geographically challenged. For those who are here, it is home.
<><><><><><><><>
19th Great Halloween Lantern Parade & Festival EEEK!!!
Sunday, October 28th • 3pm
Patterson Park
Eastern + Linwood Avenues : 21224
3:30pm Festival | 6:30pm Line-up | 7pm Parade | FREE!
Patterson Park at Eastern & Linwood Aves., Baltimore MD
Rain Date: Sunday, October 28, 2018
Produced by Creative Alliance and Friends of Patterson Park in partnership with Baltimore City Dept of Recreation & Parks
Squeal with delight at bumps in the night, howl at the moon, and march through the night!
Calling all ghosts and ghouls, spooks and specters, frights and Frankenstein's! By the light of the glowing moon, on the 27th of October, we gather to march through historic Patterson Park. Join your neighbors, friends, and family and help bring this year's festival and parade to life! EEEK, the theme of this year's parade, is a throwback to classic Halloween!
Celebrate the magic of Halloween, create illuminated lanterns, carry glowing large scale artist-made floats, and march through Patterson Park with Baltimore's most beloved community bands, stilt walkers, and creatures big and small. 
The day begins at 3:30pm with Baltimore's BEST family Halloween festival featuring an adorable kids costume contest, lantern making, hayrides, dancers, live music, an arts & crafts market, and more! Local food trucks and the beer garden stay open until 8:30pm. Bring your picnic blanket and enjoy the afternoon!
Once the sun sets, the magic begins. Grab your lantern and get ready to march with thousands of your neighbors, artists, musicians, and performers. You can also line the parade route to watch the delightful Great Halloween Lantern Parade!! The route begins at the Boat Lake in Patterson Park, heads east to the annex of the Park, and ends back at the Pulaski Monument for a specially commissioned FINALE and dance party with Mark Evans and Soul Centered. Afterwards, head back to Creative Alliance for the Glow Ball After-Party!
EVERYONE is welcome to dress in costume, bring a lantern, and march in the Parade.