This week: The 21st Maryland Film Festival showing around Station North, Shuttered: Images from the Fall of Bethlehem Steel opens at Baltimore Museum of Industry, Towson University Undergraduate Exhibition + Senior Show, Catalyst Contemporary opens an inaugural show, School 33 presents three new exhibitions, The Baker Artist Awards Retrospective at Maryland Art Place, Joyce J. Scott & Elizabeth Talford Scott at Goya Contemporary, and Baltimore Clayworks' Resident Artists' Open Studio.
BmoreArt's Picks presents the best weekly art openings, events, and performances happening in Baltimore and surrounding areas. For a more comprehensive perspective, check the BmoreArt Calendar page, which includes ongoing exhibits and performances, and is updated on a daily basis.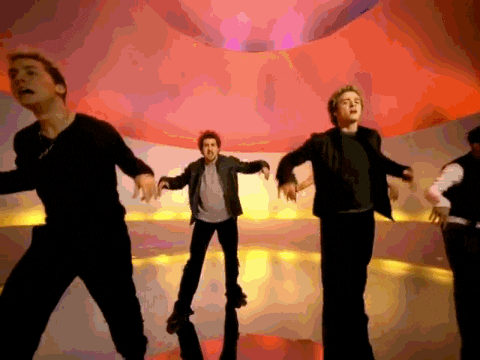 To submit your calendar event, email us at events@bmoreart.com!
GET BMOREART'S WEEKLY NEWSLETTER
We'll send you our top stories of the week, selected event listings, and our favorite calls for entry — right to your inbox every Tuesday.
---
---
!! Upcoming BmoreArt Event !!
BmoreArt Magazine Party: Issue 07 Body
Thursday, May 23rd • 7:30-9:30pm
The Parkway Theatre
3 West North Avenue : 21201
Tickets $25-30 / More information here
Join us to celebrate Issue 07: Body, an exploration of Baltimore and DC-based artists who represent the body, who nourish it in their work, who use it as art medium and concept, and offer new patterns of thought around the politics, benefits, ethics, and limitations of having a body in 2019.
This event will be hosted at The Parkway Theatre and is an opportunity to celebrate in one of Baltimore's architectural gems and to do it in style. Dress code is old school Hollywood glam. Have we mentioned they have best popcorn in Baltimore? Your ticket includes an adult beverage, popcorn, photo booth, and the first opportunity to take home our latest issue.
---
---
21st Maryland Film Festival
Wednesday, May 5th – Sunday, May 12th
Station North Arts + Entertainment District
Whether you're a film buff or casual moviegoer, The Maryland Film Festival will leave you inspired!
"For the span of a few days, the center of cinematic gravity had shifted from wherever you'd usually look for it (Hollywood, New York, Paris) to Baltimore." — Richard Brody, Film Critic at The New Yorker
Click Here to Explore the 2019 Festival Film Guide!
Last year, Festival attendees were among the first in the world to see "Won't You Be My Neighbor?," "Madeline's Madeline," "The Miseducation of Cameron Post" and "First Reformed" — long before they appeared on countless BEST OF 2018 lists.
The Festival hub will be the Stavros Niarchos Foundation Parkway, the 1915 movie house that returned in 2017 as Baltimore's centerpiece for film appreciation and education.
In the past, the Festival has hosted famed directors including Barry Levinson, Kathryn Bigelow, Melvin Van Peebles, Greta Gerwig, Jonathan Demme, Alex Gibney, Barry Jenkins, Matthew Porterfield, David Lowery, Kris & Joe Swanberg and Lena Dunham.
For more information on the Maryland Film Festival and to learn how you can experience everything the Festival has to offerwith an ALL-ACCESS PASS, click the blue button below!
---
Shuttered: Images from the Fall of Bethlehem Steel
Exhibition Opens Thursday, May 9th
Baltimore Museum of Industry
1415 Key Highway : 21230
From 1887 to 2012, the Bethlehem Steel mill at Sparrows Point provided steady if dangerous work for tens of thousands of men and women. Steelmaking was more than just a job to these workers—it was a way of life that built stable communities, strong human bonds, and a unique industrial landscape. With the shuttering of the Point's blast furnaces, the world inhabited by local steel workers took a number of hits, and the effects continue to reverberate today. The grandson of a steel worker, photographer J.M. Giordano has spent more than 15 years capturing the impact of the mill's decline and closure on his hometown of Baltimore. What do you do, Giordano asks, when the only lifestyle you've ever known—an industrial lifestyle passed down by family, friends, and coworkers for generations—becomes obsolete?
This question follows visitors as they explore the new exhibition Shuttered: Images from the Fall of Bethlehem Steel opening May 9 at the Baltimore Museum of Industry.  Featuring original photos by Giordano, the exhibition is comprised of four areas—the mill, workers, the union, and the community.  When the mill fell into bankruptcy and finally shuttered operations in 2012, it displaced thousands of workers, and many lost the pensions, healthcare, and benefits they had been promised. Much of the labor force never recovered from the loss of the steady and well-paying jobs that the mill once offered, and the photographs of this hopelessness are haunting. "After decades of working in the mills, these people had the carpet pulled out from under them," says Giordano, who began working on the project in 2004, capturing portraits of retired steelworkers as a reporter for the Dundalk Eagle.
BMI curator Joseph Abel concurs, "As a museum that is focused on work, this exhibition is an opportunity to look at what happens when there is an absence of work, and what impact that has on a community.  The loss of steel jobs in Baltimore was devastating, and we continue to see the effects today in the form of long-term joblessness, substance abuse, and economic despair."
J.M. Giordano is an award-winning photojournalist and co-host of the photojournalism podcast, 10 Frames Per Second. His work has been featured in Playboy, GQ, The Observer New Review Sunday Magazine, The Guardian, The Telegraph, Washington Post, The Baltimore City Paper, i-D Magazine, Discovery Channel Inc., Rolling-Stone, XLR8R. His work, from the Struggle series is in the permanent collections at the Smithsonian Museum of African American History and the Reginald Lewis Museum. In 2015 he was short-listed for the National Gallery's Outwin Boochever Portrait Prize.
The exhibition was made possible with generous support from Howard Bank and the Delaplaine Foundation.
---
Undergraduate Juried Student Exhibition + Senior Show | Opening Receptions
Thursday, May 9th • 6:30pm
Towson University
Towson : 21204
TU Department of Art + Design, Art History, Art Education
Exhibition | Undergraduate Juried Student Exhibition
Opening Reception Thurs. May 9 at 6:30 p.m.
Juror's Talk with Cara Ober at 6 pm
Holtzman MFA Gallery, CA 2040  | Free
events.towson.edu
The annual undergraduate juried exhibition features students' works that represent the various tracks TU offers, including painting, sculpture, graphic design, illustration, crafts, metalworking, jewelry, ceramics, digital art and design, photography and printmaking.
TU Department of Art + Design, Art History, Art Education
Exhibition | Senior Show
Fri., May 10 at 11 a.m.
Opening Reception Thurs. May 9 at 6:30 p.m.
Center for the Arts Gallery, CA 3040
---
2019 Resident Biennial / Crisis of Connection / Tongue Puddles | Opening Reception
Thursday, May 9th • 6-9pm
School 33 Art Center
1427 Light Street : 21230
Opening on Thursday, May 9th, 2019 – School 33 Art Center presents three new exhibitions: "School 33 Art Center's 2019 Studio Resident Biennial", featuring new works from the current studio residents at School 33, curated by George Ciscle; "Crisis of Connection" a group show curated by Alexander Jarman; and "Tongue Puddles" – an installation by Danni O'Brien.
All three exhibitions will be on view from May 9 – August 24th, 2019.
Gallery Hours: Wednesday through Saturday, 11am-4pm. Location: 1427 Light Street, Baltimore, MD 21230
"School 33 Art Center's 2019 Studio Resident Biennial" (Main Gallery)
Mary Baum
Lynn Cazabon
Cheeny Celebrado-Royer
Rachel Guardiola
Taha Heydari
Luke Ikard
Tiffany Jones
Lauren R. Lyde
Sylvie van Helden
Stephanie J. Williams
Curated by George Ciscle
This bi-annual exhibition highlights the work the studio artists currently in residence at School 33 Art Center. Since 1979, the Studio Artist Program has provided exceptional workspace to more than 150 artists working diverse areas of contemporary visual art.
In 2008, School 33 Established the Studio Mentor Program, which facilitates in-studio critiques as well as professional development for resident artists. Prominent practicing artists and arts professionals from the Mid-Atlantic region are invited to provide support and constructive feedback, helping artists to fulfill their creative goals. Every two years, a chosen mentor also serves as curator for the Studio Resident Biennial.
"Crisis of Connection" (Members Gallery)
Markele Cullins
Alexander D'Agostino
Darius Johnson
Ian Lewandowski
Lex Reehill
Matthew Savitsky
Xavier Schipani
Kurt Simonson
Curated by Alexander Jarman
As the 21st century marches on, the increasing visibility and acceptance of queer, non-binary, and trans-men in mainstream culture have begun to complicate traditional notions of male identity. These nascent, disruptive movements have unfortunately paralleled a global public backlash in which perceived "strong men" have been elected to national leadership, in part because of their ability to link the traits of toxic masculinity to not only good governance but even morality itself. Their projections of power depend upon fixed and static notions of traditional maleness that characterize the objectification and degradation of others as acceptable.
This paradigm reinforces a crisis of interpersonal emotional connection among male-identifying people, hampering our society as a whole. The artists of Crisis of Connection work to expand the geographies of gender by creating and highlighting images of male-identifying people that allow us to see men as tender, vulnerable, and nuanced.
"Tongue Puddles" (Project Space)
With Tongue Puddles, Danni O'Brien populates the Project Space with an ensemble of hard and soft objects suggestive of jewelry, flora, playground equipment, and road signs to form a frolicsome and unabashedly feminine installation. Her studio practice revolves around latch hook rug making – a kitschy and nostalgic craft technique with which she builds fuzzy, fibrous "paintings" of abstracted motifs from her adolescent girlhood. O'Brien employs this process to grapple with notions of femininity, domesticity, and craft, also exploring the material's redolent and tactile qualities. She constructs and incorporates twisting, bulbous forms from found objects, wood, and cardboard coated in paper pulp, arranging the resulting series of cheeky, off-kilter objects into an immersive landscape that encourages touch and play.
Image Featured: Lynn Cazabon, "Melt", still from 4k video, 2018
---
Catalyst Opening Reception
Thursday, May 9: at  6 PM – 8 PM
Catalyst Contemporary
523 North Charles Street, Baltimore: 21201
"Catalyst" features and showcases six artists whose work act as a physical catalyst in the scientific sense of the word or as catalysts within the arts and their communities. Join us for Catalyst Contemporary's inaugural exhibition on May 9th 6-8PM!
---
Baker Artist Awards Retrospective
Friday, May 10th • 6-9pm
Maryland Art Place
218 West Saratoga Street : 21201
Please join us at Maryland Art Place for the opening of the Baker Artist Awards Retrospective on May 10th. In partnership with the William G. Baker, Jr. Memorial Fund and the Greater Baltimore Cultural Alliance, Maryland Art Place celebrates 10 years of the Baker Artist Awards with a new exhibition featuring over 30 recipients of the Mary Sawyers Baker and Mary Sawyers Imboden Prizes. The opening will be held on Friday, May 10th from 6 to 9 pm at MAP. We hope to see you there!
---
REALITY, Times two: Joyce J. Scott & Elizabeth Talford Scott | Reception
Friday, May 10th • 6-8pm
Goya Contemporary Gallery
3000 Chestnut Avenue, Mill Centre #214 : 21211

Goya Contemporary Gallery is pleased to present the work of venerable Goya Contemporary gallery artist, MacArthur 'genius' fellow Joyce J. Scott and her mother, artist Elizabeth Talford Scott, for an exhibition that investigates the separate and reciprocally influential relationship they shared over 60 years of coinciding practices.
"The cherished and intimate relationship these two artists shared over a lifetime of working in proximity to one another as both visual artists and global change agents, is as strong, complex, individual and genuine as the work they each produced" said Amy Eva Raehse, Executive Director and partner at Goya Contemporary.
Descendants of slaves, the Scotts hale from a long line of makers with extraordinary craftsmanship adept at pottery, knitting, metalwork, basketry, storytelling, and quilting. Joyce J. Scott made art "in vitro" according to the artist. In reality, the close relationship with her mother, celebrated fiber artist Elizabeth Talford Scott, fostered a creative environment where J. Scott began to quilt and sew as early as her third year of age. At age five, Scott made her first necklace, a practice for which she is now renowned. Eventually, her creative exploration grew to include the use of beads, and her technique evolved with time and further instruction from a Native American beader who exposed Scott to the free form, off-loom peyote stitch method for which Scott further innovated and is now best known. Though the mother 's and the daughter's practices eventually diverged into their own signature styles, the two artists remained the most influential elements in each other's artmaking.
This exhibition will highlight significant works by both artists, including historic and new work by Joyce J. Scott, as well as historic and rarely seen works by Elizabeth Talford Scott. Goya Contemporary has represented Joyce J. Scott as her primary dealer for over 20 year.
---
Resident Artists' Open Studio
Friday, May 10th • 6-9pm
Baltimore Clayworks
5705 Smith Avenue : 21209
You're invited to Baltimore Clayworks' Resident Artists' Open Studio! Join us Friday, May 10th, from 6-9pm on the second floor of our studio building for an evening with our resident artists. Our artists will be in their studios and available for conversations, and Jason Piccoli and Hae Won Sohn will give demonstrations. Visiting Artist Yoshi Fujii may also be available for demos and questions. Light refreshments will be served. Event is free and open to the public.