This week: ​Tobias Frere-Jones lecture at MICA, Brilliant Baltimore: Light City Festival + Baltimore Book Festival, BmoreArt presents A Night with Barbara Bourland at the USM Columbus Center, The Peale presents Workshop: Capacity-building for Storytellers with Dr. David Fakunle at the National Great Blacks in Wax Museum Mansion, INTO LIGHT opening reception at Gormley Gallery, GRL PWR Presents Sweat! Starring Nina Bo'nina Brown, Stories of Steel Symposium at the Museum of Industry, Space Face: Matt Bovie opening at Laughing Pint, and Stories in Small Spaces closing at Gallery CA.
BmoreArt's Picks presents the best weekly art openings, events, and performances happening in Baltimore and surrounding areas. For a more comprehensive perspective, check the BmoreArt Calendar page, which includes ongoing exhibits and performances, and is updated on a daily basis.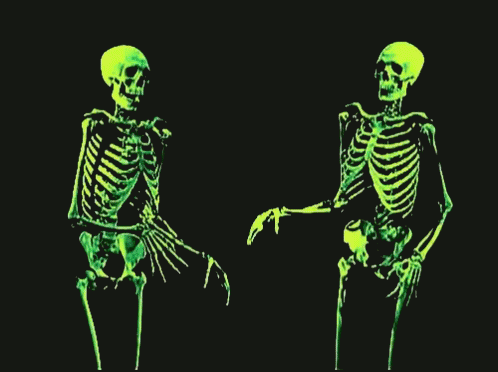 To submit your calendar event, email us at events@bmoreart.com!
Newsletter
Signup for news and special offers!
We'll send you our top stories of the week, selected event listings, and our favorite calls for entry—right to your inbox every Tuesday.
---

BmoreArt Magazine Release Party for Issue 08: Archive
Thursday, November 7 
The Enoch Pratt Library Main Branch
400 Cathedral Street, Baltimore: 21201
BmoreArt's magazine release parties are hosted in Baltimore's most iconic and interesting locations. Join us to celebrate Issue 08: Archive at the newly renovated central branch of Baltimore's Enoch Pratt Library, a gorgeous historic building in Mount Vernon that has served as a consistent advocate for "equal access to information, services, and opportunities that empower, enrich, and enhance the quality of life for all."
The new issue's theme is archive, and will include stories about Baltimore's rich culture's past, present, and future. Dress for the event is based upon the theme, so wear cocktail party attire from your favorite era.
Each ticket includes a cocktail, seasonal foods from Classic Catering, a Whiskey tasting with Old Line Spirits, a Wine Tasting with La Cuchara, Union Craft Beer, Pixilated Photo Booth, and a copy of our newest issue!
Get dressed up and celebrate in one of Baltimore's most beautiful locations!!
---
Wm. O. Steinmetz '50 Designer in Residence: Tobias Frere-Jones | Lecture
Tuesday, October 29th • 7-8:30pm
MICA
1300 West Mount Royal Avenue : 21217
Tobias Frere-Jones is one of the world's leading typeface designers. A captivating speaker, Tobias teaches at the Yale University School of Art and has lectured around the world. He has received the Gerrit Noordzij Prijs, the AIGA Medal, and Cooper Hewitt, Smithsonian Design Museum's 2019 National Design Award for Communication Design. This talk is free and open to the public.
Named after the late MICA alumnus, faculty member and longtime trustee William Steinmetz (1927 – 2016), the Wm. O. Steinmetz '50 Designer-in-Residence program was established in 2009 to enhance MICA's design culture by bringing outstanding practitioners to campus to share their valuable experiences and perspectives with students, faculty and the public. The residency was created thanks to an endowment fund established by Steinmetz's spouse, Betty Cooke '46 as well as gifts from others in honor of him.
Past Steinmetz Residency recipients include Lisa Strausfeld, Richard Niessen, Chip Kidd, Karin Fong, Cameron Sinclair and, most recently, Conflict Kitchen co-founders Jon Rubin, Dawn Weleski and Zachary Lieberman.
---
Brilliant Baltimore | Light City Festival + Baltimore Book Festival
Starting Friday, November 1st 
The Baltimore Office of Promotion & The Arts (BOPA) is uniting two of its marquee events: Baltimore Book Festival and Light City. Brilliant Baltimore will illuminate the city with literature, ideas, world-class light art installations, and live performances.
The Baltimore Book Festival, a celebration of the literary arts, features author appearances and book signings, exhibitors and bookseller tents, readings on multiple stages, children's activities, and cooking demonstrations.
Light City, a festival of light, music, discussions and innovation, will feature a Light Art Walk at its center with awe-inspiring light art installations, performances, concerts, a fun-filled family zone, and Neighborhood Lights.
By uniting with Light City, the 24th annual Baltimore Book Festival will be the conference portion of the event addressing contemporary, innovative and historical issues through conversations, Q&A sessions, panel discussions, and workshops.
The festivals' move to November in conjunction with the end of daylight savings will provide visitors with a greater opportunity to view the light art installations earlier in the evening and to engage more authors as most new books are being released in mid-autumn by publishers.
BOPA is a proud producer of Baltimore Book Festival & Light City, and will soon be announcing additional related fall events.
---

BmoreArt presents A Night with Barbara Bourland
Friday, November 1st • 9-10pm
USM – Columbus Center
701 East Pratt Street : 21202
The Baltimore Office of Promotion & The Arts invites you to BmoreArt presents A Night with Barbara Bourland. Join Barbara Bourland for an evening of conversation, cocktails and community.
Barbara Bourland's novel about a young female artist earnestly making paintings in NYC in the early '90s captures all of the magical pain of being an artist: the stupid crazy miracle of an art career, the romantic lies artists tell themselves, the fucked-up unfairness of the art market, the callow superiority of art-world gatekeepers, the brave but fragile ways artists hurl themselves into action, the mirage of others' success.
Barbara Bourland will be in conversation with Zöe Charlton, moderated by Cara Ober.
Tickets are $35
---
Capacity-building for Storytellers with Dr. David Fakunle | Workshop
Saturday, November 2nd • 2-4pm
National Great Blacks in Wax Museum Mansion
1649 East North Avenue : 21213
FREE
Visit the Great Blacks in Wax Museum for free at 12:30, before the workshop!
Featuring Dr. David Fakunle, griot and master drummer, and a tutorial on growing your audiences through online streaming. Hosted at the National Great Blacks in Wax Museum. Funded by the Baltimore National Heritage Area, PNC Bank, and an IMLS grant. Come early for drinks and meet other future storytellers.
*Accessibility: The workshop will be on the first floor of the "mansion," but there are 5 steps up to that floor from the street.
---
INTO LIGHT | Opening Reception
Saturday, November 2nd • 4-6pm
Gormley Gallery
Notre Dame of Maryland University : 21210
INTO LIGHT documents through personal portraits and narratives the tragic loss of human life caused by the drug addiction crisis in Baltimore. The exhibition features the work of artist Theresa Clower, who lost her own son to an opioid overdose shortly after he started using kratom, and who is using art to ease her pain and connect others who have experienced similar loss. Clower has created graphite portraits of 40 individuals from Maryland who have been lost to drug addiction. Through art, INTO LIGHT honors and celebrates those individuals, bringing light to their lives, rather than the darkness surrounding their deaths.
Please join us for the opening reception on Saturday, November 2, from 4:00 to 6:00 p.m.
In coordination with this exhibition, Gormley Gallery and Notre Dame of Maryland University will also offer programming including a Panel Discussion on Drug Addiction and a Naloxone Training workshop. Please visit ndm.edu/gormleygallery for more information.
INTO LIGHT will remain on view from October 28 through November 22, 2019. At the conclusion of the exhibition, the portraits will be gifted to the victims' families.
This exhibition is supported in part by the Maryland State Arts Council (msac.org).
---

GRL PWR Presents Sweat! Starring Nina Bo'nina Brown
Saturday, November 2nd • 9pm
GRL PWR Presents SWEAT!
Starring Nina Bo'nina Brown
Hosted by
Gorgie Morgie
Randi with an I (Randi Withani Roberts)
Performances by
Butch Cassidy
Majic Dyke (Majic Dyke)
Saaphyri Wildz (Saaphyri Wildz)
Sextia N'Eight (Sextia N'eight)
DJs
Abdu Ali (Abdu Ra)
Pancakes (DJ Pancakes)
Skull F**ker
$15 cover, 18+
$5 meet & greet w/Nina (space limited)
9pm at Compound
This project is supported [in part] by a grant from the Grit Fund, which is an initiative of Baltimore Arts Realty Corporation. https://gritfund.org/.
Facebook:
Brown Paper Tickets
---
Space Face: Paintings by Matt Bovie | Opening
Saturday, November 2nd • 6-8pm
The Laughing Pint
3531 Gough Street : 21224
Got some art going up on the walls at the Laughing Pint… new stuff, old stuff… come by for a laugh and a pint. Maybe some dinner. Should be fun, hope to see you there!
---

Stories of Steel Symposium
Sunday, November3rd • 12:30-3pm
Baltimore Museum of Industry
1415 Key Highway : 21230
The Baltimore Museum of Industry will hold a full day of steel-related programs on Sunday, November 3, 2019.  Visitors are invited to attend a documentary screening, an artist-led exploration of a photography exhibit, and a panel on storytelling.
In addition, museum staff will be on hand to preserve oral histories, photograph artifacts, and digitize photographs provided by former steel workers and their families. Some of these items may be used in future programs or exhibitions as part of the museum's multi-year community engagement and preservation initiative to document the history of Bethlehem Steel, which includes a significant investment made by Tradepoint Atlantic.
The schedule for Sunday, November 3 is as follows:
12:30 – 1:45pm
Mill Stories film screening and discussion
Michelle Stefano and Bill Shewbridge present their documentary film on the aftermath of the Bethlehem Steel mill closure.
1:45 – 2:15pm
Shuttered photo exhibition walkthrough
Photojournalist J.M. Giordano provides visitors with a behind-the-lens look at his haunting exhibition that documents the effect of the mill's downfall on the surrounding communities.
2:15-3:00pm
Steel Storytelling
WYPR's Tom Hall moderates a panel featuring former Bethlehem Steel employees Mike Lewis and Len Shindel, and writers Deborah Rudacille and Bill Barry who capture stories of mill work.
From 12:30pm-3:00pm museum staff will be recording oral histories, digitizing photos, and photographing artifacts provided by the public.  Visitors are encouraged to bring items and stories to add to the museum's preservation efforts.
Admission to the museum and all programs is free on Sunday, November 3 and there is free onsite parking.
This project was made possible by a grant from Maryland Humanities, through support from the National Endowment for the Humanities, the Maryland Historical Trust in the Maryland Department of Planning, and the Maryland Department of Labor, Licensing and Regulation.  Any views, findings, conclusions, or recommendations expressed in this program do not necessarily represent those of the National Endowment for the Humanities, Maryland Humanities, Maryland Historical Trust, Maryland Department of Planning, or the Maryland Department of Labor, Licensing and Relation.
---
Stories in Small Spaces | Closing
Sunday, November3rd • 6-8pm
Gallery CA
440 East Oliver Street : 21201
Closing: Sunday, November 3, 6-8 pm (Suggestion: Have fun at Light City after leaving gallery.)
A collaboration between artists–song and story alchemist ellen cherry and photographer Bonnie Schupp.
Stories in Small Spaces, a collaboration by photographer Bonnie J. Schupp and song-and-story alchemist ellen cherry, will have a free opening reception from 6 to 8 p.m. Saturday, Oct. 19, at Gallery CA, 440 E. Oliver St. in Baltimore. A year in the creation, the project has resulted in 30 images and accompanying text, lyrics and music, all centered around the idea of "small spaces."
ARTISTS' STATEMENT
Through art and stories, we seek to make sense of the world. We find connection to others through exploring universal themes and common ground. We also build a bridge to understanding ourselves and our place in the world by revealing subtle layers. In addition to images, lyrics and music invite us to examine emotional connections. Stories in Small Spaces filters out the noise that bombards us and asks us to pay attention to a single moment. No image in this exhibit features a human form and this absence is intentional–viewers can become participants through their own imagination.
ABOUT THE ARTISTS
ellen cherry is a song and story alchemist who frequently indulges her imagination and enthusiastically pursues collaboration with Baltimore's diverse community of visual and performing artists. Through movement, music, and dialogue, her next project will explore her recovery from a serious car wreck. Once a year, she swims a long distance across some body of open water.
Bonnie Schupp has been photographing her world since 1950. Her photos and writing have appeared in books, exhibits and publications around the world. Her most lucrative photo brought her $4,000, as a top winner in the Kodak International Newspaper Snapshots Awards, but her most challenging and rewarding images were those she took as she gave birth to her daughter. For a current words and image project, she is looking for couples who have been together for 40+ years.
Stories in Small Spaces will conclude its two-week showing with a closing event at 6 p.m. Sunday, Nov. 3. Gallery CA is located on the ground floor of the City Arts residential building at the corner of Oliver Street and Greenmount Avenue. The gallery is open weekdays until 4 p.m.
---
Artist Talk with Alex Ebstein and Zemer Peled Moderated by Cara Ober
Festival of Jewish Literature
Central Pratt Library, Wheeler Auditorium
400 Cathedral Street
The Enoch Pratt Free Library and BmoreArt Magazine present: Two Jewish Artists in Baltimore. Internationally renowned artists Alex Epstein and Zemer Peled work and live in Baltimore.  They will discuss their art and the inspiration they derive from our city with Cara Ober, editor and publisher of BmoreArt Magazine.
Alex Ebstein is an artist and curator based in Baltimore, MD.  She received her MFA from Towson University in 2015, and her BA in Studio Art from Goucher College in 2007.  Recent solo exhibitions include Victori + Mo gallery in Brooklyn, NY, Cuevas Tilleard in New York, NY, Frutta Gallery in Rome, Italy and Kent Place Gallery in Kent, NJ. Her work has received write-ups in the New York Times, FastCo, Self Magazine, BmoreArt, Baltimore Beat, City Paper, Beautiful Decay and ArtFCity.  In addition to her studio career, Ebstein is the founder and director of three galleries in Baltimore between 2009 and present, Nudashank, Phoebe and Resort.  Ebstein is newly the Director of Exhibitions and Curator at Goucher College.
Zemer Peled's work examines the beauty and brutality of the natural world. Her sculptural language is formed by her surrounding landscapes and nature, engaging with themes of nature and memories, identity and place. Her works are formed of thousands of porcelain shards constructed into large-scale/small-scale sculptures and installations. Peled was born and raised in Israel. She earned her MA at the Royal College of Art. In recent years, her work has been exhibited internationally at venues including Sotheby & and Saatchi Gallery, Nelson Atkins Museum of Art among others. She has been featured in Vogue, O Magazine, Elle and other international publications.