BmoreArt's Picks presents the best weekly art openings, events, and performances happening in Baltimore and surrounding areas. For a more comprehensive perspective, check the BmoreArt Calendar page, which includes ongoing exhibits and performances, and is updated on a daily basis.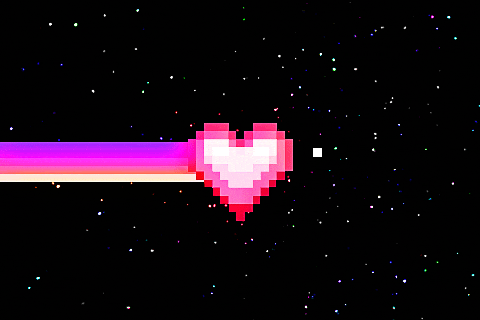 To submit your calendar event, email us at events@bmoreart.com!
GET BMOREART'S WEEKLY NEWSLETTER
We'll send you our top stories of the week, selected event listings, and our favorite calls for entry —
right to your inbox every Tuesday.
---
Tuesday, February 12th • 4pm
Center for Art, Design, and Visual Culture
UMBC : 21250
January 31 – March 16, 2019
The Center for Art, Design and Visual Culture will present an exhibition of John Ruppert's work which will open at the CADVC on Thursday, January 31st, 2019. Entitled LAB: Empirical Evidence: John Ruppert, the exhibition will span the artist's recent explorations with installation, sculptural objects, photography, and sound as it relates to the world around us. Influenced by his intense interest in natural phenomena, Ruppert's overarching investigation will focus on the intersection of the natural world and humanity. In a broader sense, he seeks to develop a heightened consciousness of our precarious existence on the planet.
LAB: Empirical Evidence: John Ruppert represents the first exhibition in a new series where an individual artist is invited to orchestrate his or her pieces and/or series within the CADVC's main gallery space to produce a unique and comprehensive installation blurring the lines between arat and science. Future exhibitions will explore the connections between textiles, drawing, painting, and sculpture, and the natural sciences, engineering, technology, and cultural politics.
John Ruppert and Dr. Stephen Freeland, Evolutionary Biologist and Director of the Individualized Study Program at UMBC.
---
Wednesday, February 13th • 5-7pm
Stamp Gallery
University of Maryland : College Park
This exhibition seeks to explore the role of visual production around protests and forms of resistance. It will consider such questions as: In what ways does the media visually shape narratives around protests or resistance movements? How does the media perpetuate stereotypes or silence voices?  In what ways does artwork respond to, reshape, interrogate, or blur these narratives? How does the mass dissemination of alternative images, by artists or the public via new media, challenge stereotypes and offer new narratives?     
Featuring artists: Becci Davis, Malik Lloyd, Leah Modigliani, Susanne Slavick, TUG Collective
On view: February 13 – March 30, 2019
---
Wednesday, February 13th • 5:30-8pm
Maryland Art Place
218 West Saratoga Street : 21201
The third of eight events of the "Beyond Beautiful: One Thousand Love letters" exhibition at Maryland Art Place and Area 405 January 17 to March 10 (www.onethousandloveletters.com), "Cupid's Arrow" takes place on the eve of Valentine's Day, indulging in romantic love. The 5:30-6:30pm reception period is graced with composer/jazz pianist George Spicka, and light fare provided by The Classic Catering People. With an assist from the Greater Baltimore Cultural Alliance, the event includes audience members sharing their own testimonials of Valentine's love, and a special interactive love letter activity by performance artist Spoon Popkin.
The 6:30-8:00pm program features Nicole and Alonzo Lamont with a tale of stolen moments blooming into a marriage; cabaret performer Betsey Hobelmann honoring 18 years of marriage with a song; husband, father, scholar-activist, storyteller and drummer David Fakunle praising his love; and more. Jazz vocalist Simone Speed offers song throughout the evening, and a recognition moment is given over to Ken Royster, whose photograph of a young couple included in the exhibition perfectly invokes the theme of romance.
Baltimore magazine serves as the media sponsor for the "Beyond Beautiful: One Thousand Love Letters" exhibition. For more details, visit www.onethousandloveletters.com.
---
Thursday, February 14th • 6:30-9:30pm
The LINE Hotel DC
1770 Euclid Street NW : Washington DC
RSVP
*FREE & OPEN TO THE PUBLIC*
♥ Shop 200+ original artworks from Transformer's FlatFile, and make customized V-Day 'Love Line' dedications over the Full Service Radio airwaves!
♥ Hear DJ sets by Transformer's Victoria Reis & husband Brian Baker (Bad Religion, Dag Nasty, Minor Threat, Beach Rats & Fake Names), and Full Service Radio's Jack Inslee spinning eclectic lovers & breakers playlists.
♥ Enjoy drink specials + sweet treats at Brothers & Sisters Bar and A Rake's Progress, and more balloons than you thought might be possible!
---
Friday, February 15th • 6-9pm
School 33 Art Center
1427 Light Street : 21230
The Mother of Invention (Main Gallery)
"The Mother of Invention" features artists who incorporate new media in the form of collage, stop motion animation, DIY digital and analog image manipulation, as well as handmade and found objects in their work. Often eschewing linear narrative, and utilizing music, noise and homemade sound effects as a priority over dialogue, these works employ a wide range of media in their creation—becoming versatile vehicles for both visual and performance art. The group exhibition shows works by artists Kelley Bell, Albert Birney, Sara Dittrich, Noa Heyne, Marnie Ellen Hertzler & Beth Hoeckel, Chelsea M. Rowe, Aidan Spann, Justin Stafford and Jennie Thwing.
Modern Language (Members Gallery)
"Modern Language" is a solo exhibition of works by Amy Helminiak, a native Baltimore artist, featuring emoji-inspired collages that explore communication in the age of texting and social media. Printed on metal and incorporating symbols collected via Google Images, such as Bernie Sanders heads, haircuts and pink elephants, the featured works focus on the artist's experiences and surroundings. Political observations, humor and personal histories are transmitted collectively, while at the same time embodying a sense of ambiguity that exists within the conversations of today's culture.
Amy Helminiak received a master of art in photography and design from ELISAVA Barcelona School of Design and Engineering, and a bachelor of fine arts from the Maryland Institute College of Art. Her work has been included in national and international exhibitions including the TIM Future Centre, Venice, Italy; The Print Center, Philadelphia; Grand Rapids Art Museum, Michigan; Cosmos, Arles, France; Can Framis Museum, Barcelona, Spain.
soft obstacle (Project Space)
Ben Piwowar's studio practice combines drawing, painting and sculptural strategies, deploying an abstract visual vocabulary to evoke states of vulnerability and flux. With "soft obstacle," Piwowar populates School 33 Art Center's Project Space with works on paper and a series of cast abstract forms. The dialogue between objects and drawings sets the stage for a new, improvised installation that will undergo subtle mutations over the course of the exhibition. To develop his work, the artist draws on a trove of salvaged material: studio ephemera, cast-offs from construction sites and things found while walking around the city. He repurposes these fragments through paint application, light carpentry and strategic placement—taking care to preserve, and often underscore, their quirks and subtle irregularities. Piwowar explores the ways that modest interventions can activate and realign a viewer's experience of a space. Here, the gallery becomes a provisional ecosystem where displaced organisms learn to stand alone, then together, through a made-up logic.
Editor's Note: Exhibition descriptions are provided by artists and curators.
---
Artpartheid 2019 Meet Up: Waller Gallery
Friday, February 15: 7-9 PM
Waller Gallery
2420 Calvert St., Baltimore, Maryland 21218
Join us to hear and contribute to Artpartheid's plans for 2019. We are grateful to the Waller Gallery for hosting us! There will be an exhibit up about archiving oneself and one's own history- this relates beautifully to our central theme this year: Helping artists express their stories, talk about their work, and apply for grant funding or residencies, and in general, promote their work!
We have the beginnings of a series of workshops but could use your ideas and inspiration! The workshop series will focus on highlighting POC-artists in Baltimore.
---
Spaces of the Un-Entitled | Performance by Devin Allen

Friday, February 15th • 6-9pm
Peale Center
225 North Holliday Street : 21202
A visual analysis of architecture and its impact on people of impoverished communities
February 7, 2019 – March 22, 2019
Curator: Jeffrey Kent
"Stay dangerous," a motto coined by D. Watkins, describes Devin Allen's approach to artistic life and philosophy, and the impetus of his work in Spaces of the Un-Entitled. "Stay dangerous" is a challenge and a promise. It means that if you have the strength and daring to be honest in your experience of and interaction with the world, you can count on two things- Your strength will demand respect, and Your honesty will be a danger to those who live and profit by refusing it- and consequently, a danger to you. As you refuse to yield, you prove you have the strength to back up the danger of honesty. The more you stay dangerous, the more dangerous you become to the status quo.
Allen invites the audience to "Stay dangerous" as they reexamine their perceptions, experiences, and truths of the Spaces of the Un-Entitled, and our shared experience. 'Spaces' considers the immersive and connective qualities of photography, installation, and performance. The day after opening night, Devin Allen will speak with ghosts from his Un-Entitled past, the ghosts who reside in what was left behind, who are lost as Gentrification erases the history of neighborhoods.
"Stay dangerous" is about respect, as Spaces of the Un-Entitled respects the architectural history of the homes and lives left behind. And it's about truth, as Devin Allen refuses to allow these spaces and lives to disappear under spackle and paint.
Who is Devin Allen? Devin Allen is a self taught artist, born and raised in West Baltimore. He gained national attention when his photograph of the Baltimore Uprising was published on the cover of Time in May 2015 – only the third time the work of an amateur photographer had been featured. His photographs have also appeared in New York Magazine, the New York Times, the Washington Post, Aperture, and in the permanent collections of the National Museum of African American History & Culture, the Reginald F. Lewis Museum and the Studio Museum in Harlem. Now, known as a professional photographer, he is the founder of Through Their Eyes, a youth photography educational program and the winner of the 2017 Gordon Parks Foundation Fellowship.
---
Saturday, February 16th • 5-9pm
Creative Alliance
3134 Eastern Avenue : 21227
Our resident artists have 10 minutes TOPS to present their work, perform, or invite special guests on stage. Following the event, explore the studios.
Resident Artists: Alfonso Fernandez, Jerry Allen Gilmore, Adam Davies, Christopher Batten, Samantha Sethi, Adam Rosenblatt, Kei Ito, Jani Hileman
Artist Talks: 5-7PM
Open Studios: 7-9PM
---
Sunday, February 17th • 2-4pm
The Walters Art Museum
600 North Charles Street : 21201
This documentary by Baltimore-based filmmaker Phill Branch explores the impact that unique, Afrocentric, or Islamic names have upon people's lives in the United States. A Q&A session with the director will follow the screening.
68 mins., NR, 2016
---
Sunday, February 17th • 2-4pm
Area 405
405 East Oliver Street : 21201
The fourth of eight events of the "Beyond Beautiful: One Thousand Love letters" exhibition at Maryland Art Place and Area 405 January 17 to March 10 (www.onethousandloveletters.com), "Such Sweet Sorrow" is a free event sharing the balm of words at times of our greatest pain, when loss seems insurmountable and yet love shines bright.
"Such Sweet Sorrow" features storyteller and performer Maria Broom, whose energy infuses healing throughout the program. The event includes singer Simone Speed and a spotlight on Piper Shepard's artwork on display, "Only Their Silhouettes," a piece folding the symbolism of mourning flowers among other botanical specimens into a composition of loss and remembrance. Roberta's House, a Family Grief Support Center, and Gilchrist, a leader in end-of-life care, are also honored during the program.
The 2:00-3:30pm reception period for this opening event is graced with jazz keyboardist George Spicka, and light fare provided by The Classic Catering People.
"Such Sweet Sorrow" is sponsored by Steve Salny, in memory of a lost loved one, Richard. Baltimore magazine serves as the media sponsor for the "Beyond Beautiful: One Thousand Love Letters" exhibition. For more details, visit www.onethousandloveletters.com.