This week: Submersive Productions' Altar Ego final performances at The Peale, ART/SOUND/NOW 5 Year Celebration at The Walters, The Washington Project for the Arts presents Opening Programs for There Are No Shadows Here: The Perfect Moment at 30, Pete Cullen: 'Magia Naturalis' Closing Reception at Terrault, ARTSCAPE 2019!, @Artscape Station North Art Crawl, 2019 Youth Film Showcase at Artscape, C. Tara & David Gladden, ELECTRONIC MEDITATIONS | Opening Reception and Performances at Civilian Art Projects, and a Bishme Cromartie Pop-Up at Hotel Indigo.
BmoreArt's Picks presents the best weekly art openings, events, and performances happening in Baltimore and surrounding areas. For a more comprehensive perspective, check the BmoreArt Calendar page, which includes ongoing exhibits and performances, and is updated on a daily basis.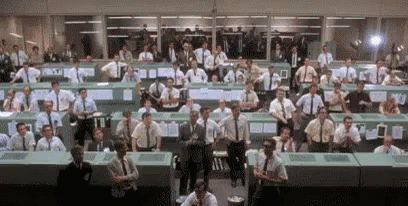 To submit your calendar event, email us at events@bmoreart.com!
We'll send you our top stories of the week, selected event listings, and our favorite calls for entry — right to your inbox every Tuesday.
---
Altar Ego
Wednesday, July 17th + Saturday, July 20th + Sunday, July 21st
The Peale
225 Holliday Street : 21202
Staggered entry times. Be sure to arrive 15 minutes prior to your scheduled entry time.
Altar Ego is a completely self-contained 45-60 minute multi-sensory experiences for a group of up to five people. You are invited to a unique house party to learn more about your "model citizen" Vietnamese-American neighbor, and explore the boundaries between home and not home. (Actualized by Kim Le.)
Please note: you will be required to ascend and descend at least two staircases at a relaxed pace. Incense will be burned in your presence and food will be served with eating optional. Plan to arrive a full fifteen minutes before your scheduled start time and to spend about an hour (or more if you choose) at The Peale. Beverages and light snacks will be available (donations appreciated). Restrooms will be accessible before and after the experience. Coat racks and safe storage for bags will also be available.
Updates and more info here.
---
Art/Sound/Now 5-year Celebration
Thursday, July 18th • 6-8:30pm
The Walters Art Museum
600 North Charles Street : 21201
Thursday, July 18, 6–8:30 p.m.
Free; Registration Requested
Experience the museum's collections in new ways as musicians provide intriguing soundscapes in the galleries for one night only. In celebration of the 5-year anniversary of Art/Sound/Now, the museum is proud to host artists from previous years as they reprise their performances. Attendees are invited to move among the galleries, experiencing multiple performances from featured artists including Wendel Patrick, Liz Meredith, Sydney Spann, Jimmy Joe Roche, and Jeron White with Polarity. Following the performance, join us for a reception and cash bar.
---

There Are No Shadows: The Perfect Moment at 30 | Opening Programs
Thursday, July 18th – Sunday, July 21st + beyond
Washington Project for the Arts
2124 8th Street, NW : Washington, DC
Please join us for the opening programs of There Are No Shadows Here: The Perfect Moment at 30 curated by Tiona Nekkia McClodden
Opening Response to The Perfect Moment at 30 by Curator Tiona Nekkia McClodden
Thursday, July 18, 6 – 8 pm
Film Screening: Mapplethorpe Look At The Pictures
Friday, July 19, 7 – 9 pm
Oluremi C. Onabanjo on Rotimi Fani Kayode
Saturday, July 20, 3 – 4 pm
Mia Kang on Alvin Baltrop
Saturday, July 20, 4:30 – 5:30 pm
Alex Fialho on Glenn Ligon, Robert Mapplethorpe, and the NEA
Sunday, July 21, 3 – 4 pm
Tiona Nekkia McClodden on Marlon Riggs
Sunday, July 21, 4:30 – 5:30 pm
Roundtable Discussions
On Agency and Release: George Dureau's New Orleans 1985 + Robert Mapplethorpe's The Black Book 1986
Saturday, July 27, 3 pm
When they are not able to sit as they are: SM + Leather in Mapplethorpe's The Perfect Moment
Saturday, August 10, 3 pm
There Are No Shadows Here: The Perfect Moment at 30 is a multi-part project comprising a photographic exhibition, a series of lectures and roundtable discussions, a film screening, and an experimental publication. The project aims to provoke new conversations around those aspects of Robert Mapplethorpe's life and practice that have been pushed to the periphery by recent institutional legacy-building activities.
WPA invited McClodden to curate this project on the 30th anniversary of its presentation of Robert Mapplethorpe: The Perfect Moment (July 20 – August 13, 1989). That exhibition, which was organized by the ICA in Philadelphia, had been scheduled to travel to the Corcoran Gallery of Art but was canceled for fear of "adversely affect[ting] the NEA's congressional appropriations," according to Christina Orr-Cahall, the Corcoran's Director at the time. WPA agreed to present the show less than 24 hours after it was canceled. Its swift actions set an example of how arts organizations can pro-actively create — and defend — space for art that might be considered controversial but is worth consideration.
More information: https://www.wpadc.org/exhibitions/there-are-no-shadows-here-perfect-moment-30
---
'Magia Naturalis' by Pete Cullen | Closing Reception
Thursday, July 18th • 7-9pm
Terrault
218 West Saratoga Street : 21201
The title of this show, 'Magia Naturalis' or Natural Magic in English, is taken from a book published in Naples in 1558 by the scholar Giambattista della Porta. Magia Naturalis was an encyclopedia of early science that contains what is probably the first written description of a camera obscura, the great-great-grand parent of the small digital camera in your phone. The camera obscura is a simple device that may have been known to Neolithic people and the Ancient Greeks.
For years, scholars and artists have speculated that early modern painters such as Vermeer and Caravaggio used it to create paintings in a manner similar to the way some contemporary photorealist painters use digital projectors. Inside a darkened room, a small hole can create a projection of the exterior, essentially a living photograph moving in real time. Baltimore artist Pete Cullen has created such a device in his studio and used to make paintings as a way to test art historians' theories through a form of experimental archaeology. Using the device to make art also allows for insights into abstract psychological concepts such as projection, flattening, and the gaze. The camera obscura becomes a physical metaphor for the ego and its mediation of perception.
There is a full size camera obscura built by the artist in the gallery.
Pete Cullen was born in Washington, DC and is a graduate of the Mt. Royal School of Art at MICA. He was a Baker Artist Awards Finalist in 2016. Cullen is a Baltimore-based artist who maintains a painting-centered studio practice. Fascinated by ideas about the camera obscura presented in David Hockney's Secret Knowledge and the film Tim's Vermeer, Cullen has developed an optics-based painting practice. Drawing on concepts from the field of experimental archaeology, Cullen makes paintings with a camera obscura of his own design and build using only natural light.
---
@Artscape: Station North Art Crawl
Friday, July 19th • 6-9pm
Various Locations
Station North : 21201
The Station North Arts Consortium (a collection of self-selected creative businesses, art spaces and institutions) is excited to announce the first ever Artscape Art Crawl, which will take place on the Friday evening of Artscape, July 19th, 2019 from 6-9PM with an after-party from 9PM-close at the newly opened Rituals bar hosted by BmoreArt and North Avenue Market. All along North Avenue and the surrounding neighborhoods, arts organizations, businesses and institutions will be open late and hosting special events where the public can make, shop, and learn from our talented community right where they work every day.
Confirmed participating hosts are Baltimore Print Studios, Baltimore Jewelry Center, BmoreArt, Gallery CA, ICA, Impact Hub, Made in Baltimore, Motor House, North Avenue Market, Open Works, Rituals, Ratscape, The Parkway, Waller Gallery and The North Avenue Market.
---
Artscape 2019
Friday, July 19th – Sunday, July 21st
The Baltimore Office of Promotion & The Arts (BOPA) announces the details of the 38th annual Artscape, a festival celebrating the visual, literary, culinary and performing arts, taking place July 19–21, 2019 along Mount Royal Avenue and Charles Street. This year, the festival presents the theme Discover inspired by the 50th anniversary of the Apollo 11 moon landing on Saturday, July 20. Festivalgoers can explore an exciting array of delightfully unexpected and out-of-this-world experiences through outdoor art installations, films, artist vendors, cultural organizations, literary arts, performances and more.
The 2019 festival is headlined by R&B vocal group SWV (also known as Sisters With Voices) on Friday, July 19 at 7:30pm, James Brown Dance Party featuring Fred Thomas of James Brown's Band with special guests on Saturday, July 20 at 7:30pm, 80s icon ska band English Beat on Sunday, July 21 at 5:30pm and the world premiere of Squonk's brand new show "Hand to Hand," with performances throughout the weekend. The festival is open Friday and Saturday from 11am to 9pm and Sunday from 11am to 7pm. Special Artscape After Hours programming takes place Friday and Saturday from 9pm to 11pm.
New this year, Artscape's Artists' Market takes center stage by moving to Charles Street. This highly competitive and independently juried marketplace welcomes artists from Baltimore and throughout the United States, selling their original artworks. In addition, Artscape features a new footprint in which Mount Royal Avenue remains open to vehicular traffic north of the MDOT MTA Light RailLink tracks. Artscape has been a proud part of the Midtown community since 1982, and as the neighborhood changes, the festival changes with it.
Artscape is alive with music performances on three outdoor stages. In addition to the Artscape Main Stage, local and regional bands, including Sound Off Live! presented by Hard Rock Café Baltimore winners, entertain on the Johns Hopkins University Station North Stage and the Morgan State University Festival Stage. With a schedule that is a music mix, guests can truly find a performer to their liking.
The cutting-edge Pittsburgh-based Squonk Opera premieres its brand new show "Hand to Hand" at Artscape. Featuring the largest puppet hands in the world and backed by original music, design and staging, the performances are located on the Charles Street Theatre Open Parking Lot.
Several outdoor art installations are located throughout the festival site. In honor of the theme Discover and the Moon Landing anniversary, Artscape presents Sydmonauts by Amigo & Amigo (Sydney, Australia), which features nine astronaut sculptures inspired by low poly art, a popular style of 3-D digital art. Other installations include View-Scraper, an interactive and kinetic artwork based on the toy View-Master, by Formstone Castle Collective; Radiant Flux, an interactive sculpture that explores light through solar reflection and lunar moonbeams, by Kevin Blackistone; and Open House, which transforms the traditional screen painting into large-scale interactive artwork, by the Station North Tool Library.
There are plenty of activities for youth throughout the weekend. Kidscape offers limitless interactive crafts and performances. Located in Motor House on North Avenue, Teenscape features programming by teens for teens, and Arts Everyday presents the second annual Youth Artist Market with artisans and workshops.
New in 2019, the literary arts take the spotlight with the Artist Books, Prints, Multiples & Editions Fair at the Charles Street Garage and a Poetry Workshop with Alanah Nichole on Saturday from 1pm to 3pm. New to the Artscape festival footprint is Red Emma's BookstoreCoffeehouse, where visitors can buy books and enjoy treats from the 100 percent vegetarian cafe at 1225 Cathedral St., Baltimore, MD 21201.
Movie lovers can grab a seat in the Stavros Niarchos Foundation Parkway Theatre for Film at Artscape, offering the 2019 Maryland Film Festival shorts on Saturday and the Baltimore Youth Film Showcase supported by the Maryland Humanities Council and a screening of "SWING KIDS" in partnership with the Korean Cultural Center of D.C. on Friday.  Plus, the large outdoor LED screen at Charles and Lanvale streets features Animations on the Big Screen, a two-hour program played each day of Artscape of animated short films curated by local filmmaker Corrie Francis Parks.
Foodies can enjoy both festival favorites and new offerings by local food vendors including fried oysters, crab cakes, brick oven pizza, deep fried watermelon, frosty lemonade and more. Beverage sales support BOPA and free admission to Artscape.
The full schedule of events is available at www.artscape.org. Stay connected by following Artscape on Facebook, Twitter and Instagram and using the hashtag #Artscape.
---
2019 Youth Film Showcase at Artscape
Friday, July 19th • 4-6pm
SNF Parkway Theatre
3 West North Avenue : 21201
The Youth Film Showcase at Artscape presents Baltimore-area high school produced film and video work, selected by a student-screening committee of local high school and college students. Selected students will screen their work in the historic main theater of the SNF Parkway to a public audience.
The showcase is a diverse collection of documentary, animation, experimental, and comedic works by talented students across the city and county. This summer the showcase will be hosted by Towson University Professor Matthew Durington.
Selections to be announced on July 8th – stay tuned for the full lineup!
Part of the Baltimore Youth Film Showcase program at MdFF. Sponsored by Maryland Humanities. Learn more about our student events here: https://mdfilmfest.com/student-events/
---
C. Tara & David Gladden: Electronic Meditations | Opening Reception + Performances
June 20 – July 20
Civilian Art Projects
1469R Harvard Street NW Rear : Washington, DC
Civilian Art Projects is thrilled to present C. Tara & David Gladden, ELECTRONIC MEDITATIONS—an exhibition of electronic media, site-specific installation and performance—creating an immersive, synesthetic, audiovisual environment within the gallery space. The exhibition is presented by Civilian Art Projects in residence at Studio 1469 (1469R Harvard St NW Rear) in the Columbia Heights neighborhood of Washington, DC.
C. Tara and David Gladden have a wide-ranging, multi-layered practice that includes video, sound, animation, performance, installation, photography, collage, and sculpture. Their projects take on many different forms to explore various conceptual ideas, histories, and a multitude of contemporary issues while navigating ontologies of humanity, spirituality, and identity.
According to the artists, "our works are often ritualistic, durational, poetic, and experiential. Whether filming performance actions in natural environments, composing 3D animations, forming immersive environments, creating interactive media performances, or sculpting objects that present new ways of viewing the moving image, we are concerned primarily with the many facets of human perception and how we experience, process, and interact with the world. To this end, we use experimental, avant-garde strategies in order to present alternative ways of seeing and being."
ELECTRONIC MEDITATIONS is an exploration of color, light, time, space, sonic phenomena, nature, environment, cosmic preoccupations, subverted media processes, and perception. Using a series of monolithic video sculptures, video monochromes, processed visions of natural environments, projection, ambient sound, performance, and a celestial black light installation, the Gladdens construct a kind of "secular chapel," a "neolithtronic" experience at the intersection of art, technology, healing, and environment.
C. Tara and David Gladden, art and life partners, received their MFA degrees from Brooklyn College, where they attended the Performance and Interactive Media Arts Program (PIMA) as a collaborative duo. In 2012, they founded John Cage Memorial Park, an artist residency project on family land in the fishing village of Chance, Maryland. From 2012-2018, they co-founded and curated W.O.R.K., an alternative community art and music space on the Downtown Plaza in Salisbury, MD. Their collaborative work has been presented both nationally and internationally in festivals, private and non-profit galleries, and established and DIY performance venues. They are active members of the experimental audiovisual performance community in and around NYC and have worked with many notable figures in that milieu.
GALLERY HOURS
Saturday, July 13, 1-5pm
Saturday, July 20 4 pm until closing performance event from 7:30 to 9:30 pm
featuring van der Rohe (C. Tara & David Gladden), Jeremy Ray, and Dura (Mattson Ogg)
Image credit: C. Tara & David Gladden
---
Bishme Cromartie Bč Pop-Up shop
Sunday, July 21st | 4pm-7pm
Hotel Indigo
24 W. Franklin St
Baltimore, MD 21201
Come mingle, sip complimentary champagne, purchase new exclusive LIMITED EDITION garments and listen to music curated by Dj Damn Kham