This week: Future Histories at the BMA, Black Artists & Baltimore: A Conversation w/ Myrtis Bedolla at the Creative Alliance, Cat Gunn: Super Bloom opening reception at Hotel Indigo, Artists + Climate Change at the Hirshhorn, David Jewell: Night reception at Exeter Gallery, and The Peale presents Leah Clare Michaels: Melpomene & The Trinity of Mourning closing reception at Carroll Mansion.
Plus BmoreArt's List of Baltimore Holiday Maker's Markets!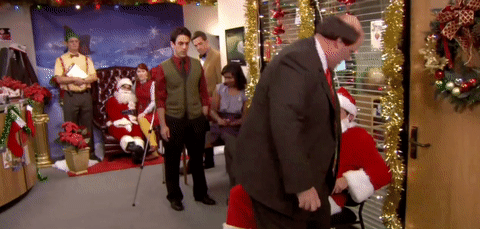 BmoreArt's Picks presents the best weekly art openings, events, and performances happening in Baltimore and surrounding areas. For a more comprehensive perspective, check the BmoreArt Calendar page, which includes ongoing exhibits and performances, and is updated on a daily basis.
To submit your calendar event, email us at events@bmoreart.com!
Newsletter
Signup for news and special offers!
We'll send you our top stories of the week, selected event listings, and our favorite calls for entry—right to your inbox every Tuesday.
---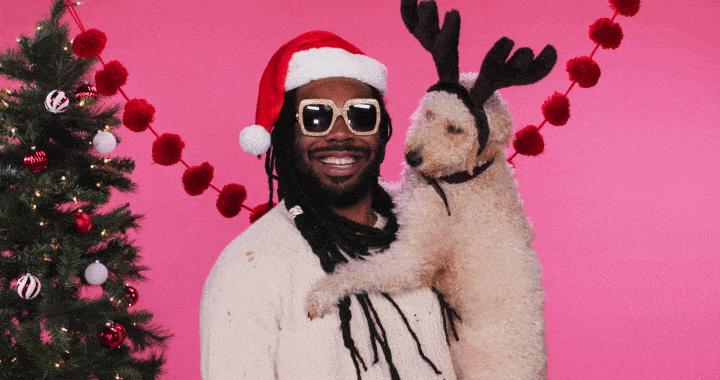 BmoreArt's List of Baltimore Holiday Makers' Markets
This week features: Last Stop Hops and Shop at Peabody Brewing, A Holiday Market at Fells Point Cannabis Docs, and Gallery CA's Last Minute Holiday Market.
---
Future Histories
Tuesday, December 17th • 6-10pm
Baltimore Museum of Art
10 Art Museum Drive : 21218
Join Nikole Hannah-Jones, award-winning investigative reporter and creator of The 1619 Project for The New York Times, activist/art collector Pamela J. Joyner, and Baltimore-based artist Zoë Charlton for a conversation about how a more complete accounting of history makes different futures possible. The evening includes:
Free tickets available at the door. Overflow viewing via live stream will be available throughout the Museum. Seating in the auditorium and overflow viewing areas is limited.
---
Black Artists & Baltimore: A Conversation w/ Myrtis Bedolla
Tuesday, December 17th • 6-8pm
Creative Alliance
3134 Eastern Avenue : 21224
The Founding Director of Galerie Myrtis will speak about her experience in Baltimore and the importance of having Black artists visible in Baltimore. There will be a conversation with Visual Arts Curator, Thomas James, and a Q&A session with the audience.
FREE (RSVP suggested):
https://www.creativealliance.org/events/2019/black-artists-baltimore-conversation-w-myrtis-bedolla
---
Cat Gunn: Super Bloom | Opening Reception
Wednesday, December 18th • 6-8pm
Hotel Indigo
24 West Franklin Street : 21201
On View: November 19, 2019 – January 10, 2020
Maryland Art Place (MAP) in partnership with Hotel Indigo, are pleased to present its last exhibition of the year at Hotel Indigo by introducing new works by Baltimore based emerging artist, Cat Gunn! As an abstract painter, Cat is known for re-interpreting the boundaries of the traditional canvas. Gunn's paintings will be hung in Hotel Indigo's library and Poets Modern Cocktails and Eats. The reception will be held on Wednesday, December 18th from 6 to 8pm.
Cat Gunn is an artist living and working in Baltimore who identifies as non-binary transgender and queer. They create abstract paintings with layers of oil paints and mediums built up over time, using a variety of techniques to manipulate the alchemy of the paint. Gunn has recently exhibited work at Terrault Contemporary in Baltimore, MD, Maryland Art Place in Baltimore, MD, Drexel University in Philadelphia, PA, 40 West Arts Gallery in Lakewood, CO, and Ashton Gallery in San Diego, CA among others.
Gunn received a BFA in Painting from Towson University.
---
Artists + Climate Change
Friday, December 20th • 4pm
Hirshhorn Museum
Independence Avenue + 7th Streets NW : Washington DC
Join artist Katie Kehoe at the Hirshhorn Museum and Sculpture Garden on Friday, December 20 at 4pm as she discusses how her artistic practice encourages dialogue about sea level rise and climate change. This program will begin with a brief introductory performance inspired by Harbinger, a performance organized by Kehoe that took place around the Tidal Basin in Washington, DC on October 20, 2019. The performative introduction will begin in the museum's lobby at 4pm and move to the Lerner Room, on the third floor. It will be followed by a conversation between Kehoe and Blair Murphy, AAC's Curator of Exhibitions, focused on the artist's use of performance and public engagement in her practice. The program will conclude with an opportunity for audience members to experience Kehoe's approach to cultivating dialogue in public spaces.
Katie Kehoe creates object-based performances and site-specific installations, often incorporating duration, social engagement, and adaptive reuse of materials. Embracing the absurd to engage the everyday, Kehoe produces scenarios that invite conversation and dialogue with the public. Her performance series Provisions for Buoyancy: on the East Coast, involved producing eighteen durational performances in ten US states and two Canadian provinces, drawing attention to areas that would be flooded if sea levels rise by six feet. Raised in Cape Breton, NS and currently living in Fredericksburg, VA, Kehoe teaches at Virginia Commonwealth University and George Mason University. Her work has been exhibited across the US and Canada, highlights include: The Contemporary Museum (Baltimore, MD), Center for Maine Contemporary Art (Rockland, ME), RedLine Contemporary (Denver, CO), Emerge Art Fair (Washington, DC), SummerWorks Festival – LiveArt Series (Toronto, ON) as well as solo exhibitions at VisArts (Rockville, MD), Verso Gallery and Type Books Gallery (Toronto, CAN). Kehoe holds an MFA from the Maryland Institute College of Art (Baltimore, MD) and a BA Hons from Saint Mary's University (Halifax, NS).
---
David Jewell: Night | Opening Reception
Saturday, December 21st • 3-6pm
Exeter Gallery
241 South Exeter Street : 21202
November 21st – January 10th
Two consecutive exhibitions, "Night & Day," celebrate dualism in the work of David Jewell: light and dark, construction and destruction, drawing and painting, finished and unresolved, hope and despair.
The first of these two exhibitions, "Night," is on view now with a reception on Saturday, December 21st   3-6pm, just before the winter solstice. "Day" will run from January 17th – February 29th with a reception on February 15th.  Exeter is open by appointment only. Email exeter.gallery@gmail.com or call 443-250-2345 to coordinate a visit.
Jewell's underdrawings are built in geometric terms. They are wrought by perspective, isometry, and mathematics. There is an exactitude in this work, a mysterious knowledge and execution in the drawing, that underpins these paintings which could snuff out human tenderness under another artist's hands. But when Jewell uses this linear armature, he is free to paint with joy, doubt, carelessness, despair, and deep reverence. The surfaces of these painting are replete with thumb prints, globs, sparkles of gold, cookie crumbs, napkin daubs, big swooshing slops, and intricate stipples which coalesce. Each painting is really many paintings, over paintings, over paintings… built like layers of dust swirling endlessly on a desert plateau. It is apparent that these paintings have been found through a deliberate searching, even fumbling, by the artist. Yet the final state of the painting feels paradoxically inevitable. Like coming upon a ruin and realizing that, only through the forces enacted upon stone over a millennium, did the thing come to bear the beauty it possesses now.
Jewell's insatiable creativity and boundless productivity is perhaps only matched by fits of careening destruction. Some years ago, after returning from a trip to Martha's Vineyard where the artist made many beautiful landscapes over the period of a month, he asked to borrow my table saw. I gladly obliged and was horrified later to find tiny squares of the formerly whole paintings littering the trash. Another time, after discovering that his massive painting on linen had sagged in his humid midwestern studio, he destroyed the painting. David Jewell personifies a duality inherent in the creative process. The cycle of making and destroying is central to the creative process of many of our greatest artists and seems to be the underlying principal of all ten of Richard Diebenkorn's Notes to Myself on Beginning a Painting found among his papers after his death in 1993.
Jewell typically paints in oil and acrylic on panel. Sometimes the panels are covered by canvas or muslin. Other times the paint is applied to canvas on stretchers. "Night" features a sampling of twenty-four paintings spanning a period of twenty years. The show is comprised of predominantly still life, some allegorical scenes (his Social Media Failure series), and a few nocturnes. A group of small heads painted on cigar box panels as classroom demonstrations are also included in the exhibition. These works are extremely reduced and almost three-tone in nature. Large geometric forms, reminiscent of Euan Uglow and Catherine Kehoe but with a more subtle earthen palette, are broken down into smaller more particular fragments that define individualized headshapes and features. By combining ochre, black and white and allowing the rich amber tones of the wood to show though Jewell can make white appear blue or make greens by combining ochre and black. These simple paintings demonstrate Jewell's masterful understanding of structures and temperature shifts and offer a nice counterpoint to the larger and dauntingly complex compositions throughout the exhibition.
---

Leah Clare Michaels: Melpomene & The Trinity of Mourning | Closing Reception
Sunday, December 22nd • 3-5pm
Carroll Mansion
800 East Lombard Street : 21202
Exhibition runs October 26 – December 29, 2019
In each of the three pieces, Leah embodies Melpomene, Greek muse of sorrow and tragedy, creating a series of mourning rituals intended to draw awareness to personal and political social justice issues.
In the piece Clean All the Stolpersteine, Leah, dressed in black, uses white rags to clean individual brass cobblestone memorials in Berlin and Rome that are dedicated to victims of the Holocaust. The memorials, called Stolpersteine, have been created by German artist Gunter Demnig since the early 1990s. His series acts as an ever-growing collection of intimate memorials embedded in the streets outside the houses where people lived when they were kidnapped and taken to concentration and extermination camps. Each Stolperstein ("stumbling block" in English) bears a brass plate engraved with the name and birth-death dates of the victim. To date, Demnig has placed more than 70,000 stones throughout Europe.
As an American with European ancestry, including German and Italian, Leah's act of cleaning and mourning aims to: honor the individuals who were lost to the Holocaust; honor Gunter Demnig for starting and continuing his project; draw attention to political cycles we have seen before that are occurring again; raise awareness of the role the United States has played in turning away Jewish immigrants and others seeking asylum, as well as carrying out the internment of Japanese immigrants and United States citizens of Japanese descent during World War II; and discuss the United States' lack of memorials to the atrocities our government has enacted. The piece focuses on the role of public space, public memory, and rituals of mourning. Leah plans to continue cleaning Stolpersteine wherever and whenever she stumbles upon them.
This exhibition features video and photographic documentation of the performative works.