Congratulations to Jayme McLellan, Brigitte Reyes, and all those working with Civilian Art Projects on their new great space! The new gallery is located on the third floor of ...
Ocean. AlzarubaArtist talk -Thursday Mar 22, 7pm Statement by Alzaruba:Ocean is the ninth in a series of immersive, walk-through, interactive installations that explore the complex intersections of the human condition. ...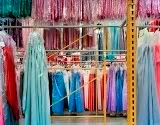 Nicola KnightMiladyOil and acrylic on panel32inx48in2007School 33 Art CenterExhibits from Febuary 19 - March 23, 2007:Sergio Barrale , Anne Chan, Ian MacLean Davis, Jennifer Dorsey, Nicola Knight, Ruth Pettus, and ...
Allison Fomich: Volumes Sculpture & Inflatables March 3 – April 14, 2007 Reception: Saturday, March 10, 6 - 8 p.m.Allison Fomich creates sculpture that uses playful and energetic forms to ...
The SoundPillow Series is a monthly electronic/electroacoustic listening series, focusing on musicians from Baltimore, Philly, and New York City. The series was started to create a non-performance based music space ...
Dana Reifler: The Rough and the SmoothJan. 16 - May 18Villa Julie College St. Paul Companies Pavilion The work in this exhbit was made by cutting out huge chunks of ...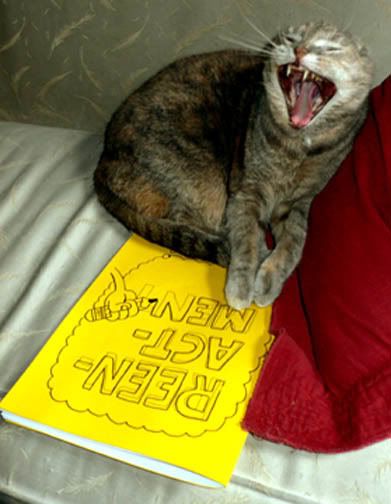 on the re-enactment show: first of all i was included in this show. so let's just get that out there. i was sorta embarassed b/c i think i did it ...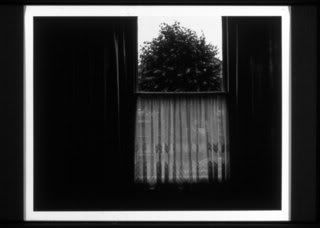 Lynn Silverman: Lookout 1999-2006 Pinkard Gallery. MICA. 1300 Mt. Royal Avenue, Baltimore, MD. 'Lookout' displays just one of Lynn Silverman's black and white series of photographs, in which a window, ...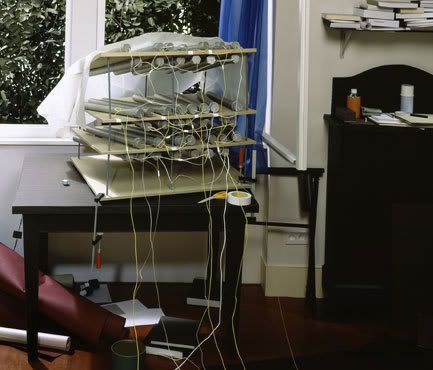 Thomas DemandAttempt, 2005Conversations with Contemporary Photographers March 1 & 21, April 12 & 26, 7 p.m.Eight internationally renowned artists acclaimed for their work in contemporary photography come to the BMA ...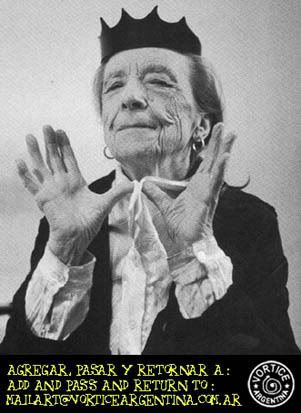 Show and Tell: Louise Bourgeois and her Sunday salon by Kelly Devine Thomas A few minutes before 3:30, Jerry Gorovoy lets them in. Those who showed up early had been ...
You Have To Get New Jokes Because Blacks Aren't The Largest Minority Anymore, 2007Peyote stitched glass beads, blown & painted glass, fabric, thread, wood, mixed media23" x 10" x 10"Oh ...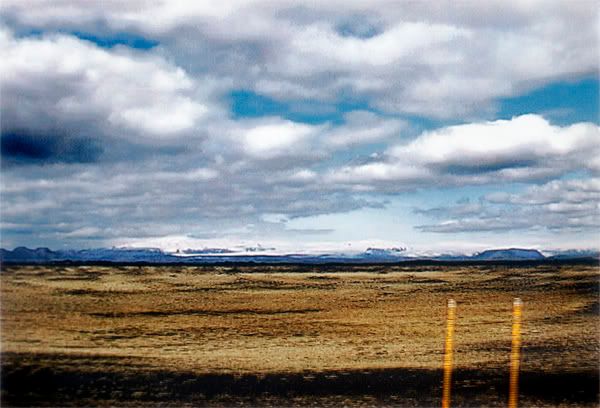 Interference Still by Leslie Furlong. 2005. Durst Lambda on Aluminum (1 of 3 from 3 Channel Video). 26" x 40".Wishful Re-thinkingat Goucher College's Rosenberg Gallery1/22/2007 to 3/7/2007A reconsideration of landscape ...
Fairyland: An Installation by Denise Tassin Saturday March 3, 6-9 pm spare room 3720 Greenmount Ave. Baltimore, MD 21218 Fairyland explores the myths of childhood through an almost life-size "home" ...